Reading time – 3:01  .  .  .
We're a hotly divided country. We are entrenched in our certainties. Whether we say it or not, we see compromise as a dirty thing.
On the other hand, we all know right from wrong and there isn't a lot of disagreement about it, once we get past our rationalizations.
What's going on in the House Intelligence Committee hearings is exposing obvious wrongdoing by Donald Trump. It isn't just that the witnesses are offering plain-to-see facts of his guilt, Trump famously preened as he bragged about his criminal behavior. So, the hearings aren't about questions of guilt. Those questions have long been answered. Rather, these hearings are about what is truly bedrock in America.
Here is the oath of office which every member of Congress swears to:
I do solemnly swear (or affirm) that I will support and defend the Constitution of the United States against all enemies, foreign and domestic; that I will bear true faith and allegiance to the same; that I take this obligation freely, without any mental reservation or purpose of evasion; and that I will well and faithfully discharge the duties of the office on which I am about to enter: So help me God.
Note that no person is named, other than the person being sworn in. They don't swear allegiance to a king. They don't swear allegiance to a president. They swear allegiance to the Constitution of the United States. The United States is alone among the nations in this kind of oath and it declares for all to see that we are a nation of laws and not a nation of men.
That concept is being sorely tested in this era of Trump. Clearly, Trump is all about Trump and uses anything and anyone around him for self-aggrandizement. He demands loyalty to him, The test of our time is what or who our members of Congress will protect and defend. What is at stake is the rule of law and the Constitution itself.
If Trump is allowed to get away with his obvious criminal behavior, we will have established a new bedrock, a bedrock of personality, not of law; of high office for personal benefit, not for the benefit of the nation.
These hearings, then, are about deciding what kind of nation we will be now and in the future. President Trump has no voice in this. The people have an indirect voice by telling their members of Congress where we stand, what we want, how we see things. However, only the members of Congress have a vote.
Members of the House have the first vote. They alone will decide whether to impeach the President. The issue is whether the Republican members will look at the facts and vote accordingly, or whether they will cave to political pressure to vote to protect the President. In that way they will decide whether we are a nation of laws or a nation of a man.
If the House impeaches the President, the Senate will decide whether to convict the President such that he will "be removed from Office on Impeachment for, and Conviction of, Treason, Bribery, or other high Crimes and Misdemeanors."
Again, there isn't a doubt about Trump's guilt. However, there is grave doubt whether the members of the Senate have the courage to act in accordance with their solemn oath of office. They know and we know the difference between right and wrong. The question will be whether knowing that will be enough to cause them to do the right thing.
Everything – the Constitution and the rule of law and our republic – depends on what they do.
Here's a simple and highly instructive test for our Congressional Republicans:
If this were a Republican Congress and Barack Obama had been found to have been doing what Trump has done, how would you vote?
————————————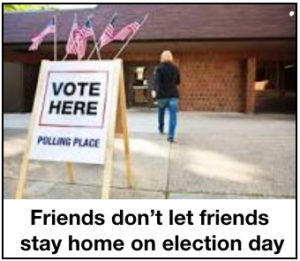 Ed. Note: I don't want money or your signature on a petition. I want you to spread the word so that we make a critical difference. So,
YOUR ACTION STEPS:
Pass this along to three people, encouraging them to subscribe (

IT'S A FREEBIE!

).

Engage in the Comments section below to help us all to be better informed.
Thanks!
NOTES:
Writings quoted or linked from my posts reflect a point I want to make, at least in part. That does not mean that I endorse or agree with everything in such writings, so don't bug me about it.
Errors in fact, grammar, spelling or punctuation are all embarrassingly mine. Glad to have your corrections.
Responsibility for the content of these posts is unequivocally, totally, unavoidably mine.
Copyright 2019 by Jack Altschuler
Reproduction and sharing are encouraged, providing proper attribution is given.