Sports First
The Bahamas Bowl, certainly the grand daddy of them all, was played on Friday in Nassau, Bahamas. Who knew there was a football stadium there?
My beloved Miami University (OH) Redhawks battled the Blazers of the University of Alabama – Birmingham. Both teams came to the game following inspiring 6 – 6 seasons. UAB won 24 – 20 in an epic see-saw battle played in a nearly empty stadium.
While watching the game I learned from ESPN that there will be 42 bowl games this year. I think, though, that they overlooked one.
The Toilet Bowl
.
With our ongoing national struggles with anger, violence, grievance, absurd, hateful conspiracies and loony anti-democratic fantasies we could surely cobble together a team led by Marjorie Taylor Green ("if Steve Bannon and I had organized [the January 6 insurrection], we would have won. Not to mention, it would've been armed"). She can recruit Jim Jordan, John Eastman, Rudy Giuliani, Kari Lake and the rest of the delusionals for the Bile-Based-On-BS Wing of the Republican Party team. They can face off against the team of Spineless Republicans, those who aren't delusional but who refuse to stand up for the Constitution and reality.
Somebody please flush.
Now on to Modest Proposal v5.0.
Trump Isn't the Problem
The long knives of the law are sharpened. They are even now carving air in preparation for serial prosecutions. Indeed, the slicing and dicing has already begun and tomorrow at high noon EST we'll learn of the recommendations for prosecution that the January 6 Committee will be passing along to Merrick Garland and Jack Smith at the Department of Justice. If Trump was ever the problem, that problem is going away.
The real problem is the voluntary and eager belief in Trump's frauds by his public. It's their willing acceptance and often their adulation for his public dishonesty and his grifts. It's their mutual embrace of ignorance. His followers enthusiastically applaud his wearing of the mantle of victim and they embrace their own victim-hood at his direction.
Many Americans – perhaps as many as 20% of us – are ready to fall for any nonsense-spewing mouthpiece who tells us we've been treated unfairly or how we're disrespected by others. These are the people Lincoln said can be fooled all of the time. Here's an example.
Covid came 'round for a permanent visit and many of these easy-to-manipulate people fell for Trump's lie that Covid would magically disappear. Then they fell for the nonsense that masks, distancing and lock downs are abridgements of their freedom. Trump told them to inject bleach and Lysol into their veins, take Ivermectin and do other self-harming things and they said, "Okay."
Then the magical vaccines arrived (the ones Ron DeSantis gladly took and advocated for and is now making criminal accusations against). Conspiracy bad guys filled the blab-o-sphere with insane claims of nanobots, sterility and sickness from the vaccines.
And people were fooled. They believed that stuff.
Such things are tenets of their near-religious beliefs that fuels their hatred for "the establishment," the "deep state." There's no convincing them otherwise using such stuffy, old-fashioned things as facts and logic. And now over a million Americans have died from Covid, nearly all of whom could have been saved, but for their slavishly listening to Trump.
And it gets worse, as many of these people have again been fooled and believe the calls to hatred and violence. That leads to innocent people being hurt or killed. This cannot go on. Fortunately, I have .  .  .
The Solution
Since we cannot convince these people of the existence of reality, they will remain a danger to us all. We must not allow them to live among us creating havoc and destruction. The obvious solution is to remove them to an isolated place of their own where they can no longer harm the rest of us.
We have vast, mostly uninhabited regions of our southwestern states that could be turned into internment camps for the politically fooled. Or perhaps we can do what Trump tried to do: we'll buy Greenland from the Danes and put them there. Maybe just the northern half.
I can hear you wailing patriotically, "But what about their rights?" Good question, and I'll use one of their tools – whataboutism – and ask, "What about our rights? Like the right not to be shot by one of those crazies. Like the right not to be assaulted by their hatred. Like the right to not be terrorized by death threats. Like the right not to be infected in public by their deadly, virus-laden exhales.
These people are a clear and present danger to us and to our nation. Remove them and we'll remove the danger to our election workers and to Jews in synagogues and to parishioners at the Mother Emanuel AME Church and to partiers at Club Q and to first graders at Sandy Hook Elementary School and to shopping grannies at Tops Friendly Market and at Walmart. Hate crimes would largely disappear.
So, give them far south Arizona and New Mexico. We'll put up a big, strong wall, a wall like you've never seen before. It will run along our southern border, so maybe we can get Mexico to pay for it.
Trump himself said we should shred the Constitution, so c'mon, Americans. Time to do the right thing.
If all that hasn't convinced you, read Adam Serwer's explainer about the Republicans, The Cruelty Is the Point. After that you'll know why these people must be separated from the rest of us.
And read Tom Nichols' Why Did The Oathkeepers Do It? You'll see our malcontents in a new and useful light.
Our governance and electoral corruption and dysfunction and our ongoing mass murders are all of a piece, all the same problem with the same solution:
Fire the bastards!
The days are dwindling for us to take action. Get up! Do something to make things better.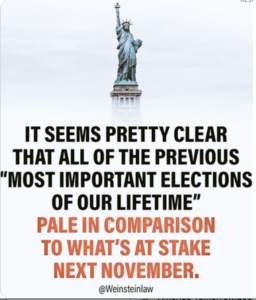 Did someone forward this post to you? Welcome! Please subscribe – use the simple form above on the right. And pass this along to three others, encouraging them to subscribe, too. (IT'S A FREEBIE!) It's going to take a lot of us to get the job done.

And add your comments below to help us all to be better informed.
Thanks!

The Fine Print:
Writings quoted or linked from my posts reflect a point I want to make, at least in part. That does not mean that I endorse or agree with everything in such writings, so don't bug me about it.
There are lots of smart, well-informed people. Sometimes we agree; sometimes we don't. Search for others' views and decide for yourself.
Errors in fact, grammar, spelling and punctuation are all embarrassingly mine. Glad to have your corrections.

Responsibility for the content of these posts is unequivocally, totally, unavoidably mine.
Book links to Amazon are provided for reference only. Please purchase your books through your local mom & pop bookstore. Keep them and your town or neighborhood vibrant.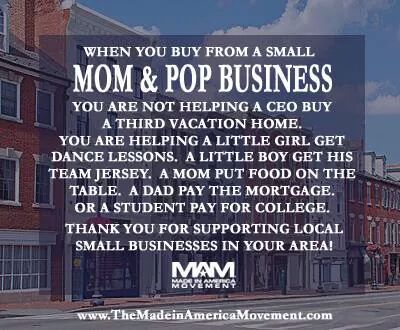 JA
Copyright 2023 by Jack Altschuler
Reproduction and sharing are encouraged, providing proper attribution is given.