Not long ago I posted a love note to Millennials and Gen-Zs. It was something of an apology for what we  Boomers have done that threatens them and for the huge pile of political poo we're piling at their feet. It isn't pretty and it won't be easy. But it's critical that they grab hold of this mess, shackle it in irons and imprison it for the life of this planet.

I laid out some of the key challenges and let our Ms and Zs know that we believe in them, that they can do this. They can restore what has been stolen, they can take the critically important steps to save our planet and themselves and they have the power to replace our national dishonesty, denial and mindless rage with truth and reality.
It turns out that Thom Hartmann agrees with me and he's laid out far more clearly the reasons that Ms and Zs are so screwed – his word. I encourage everyone to read his message and see it as a laying out of the challenges that must be met.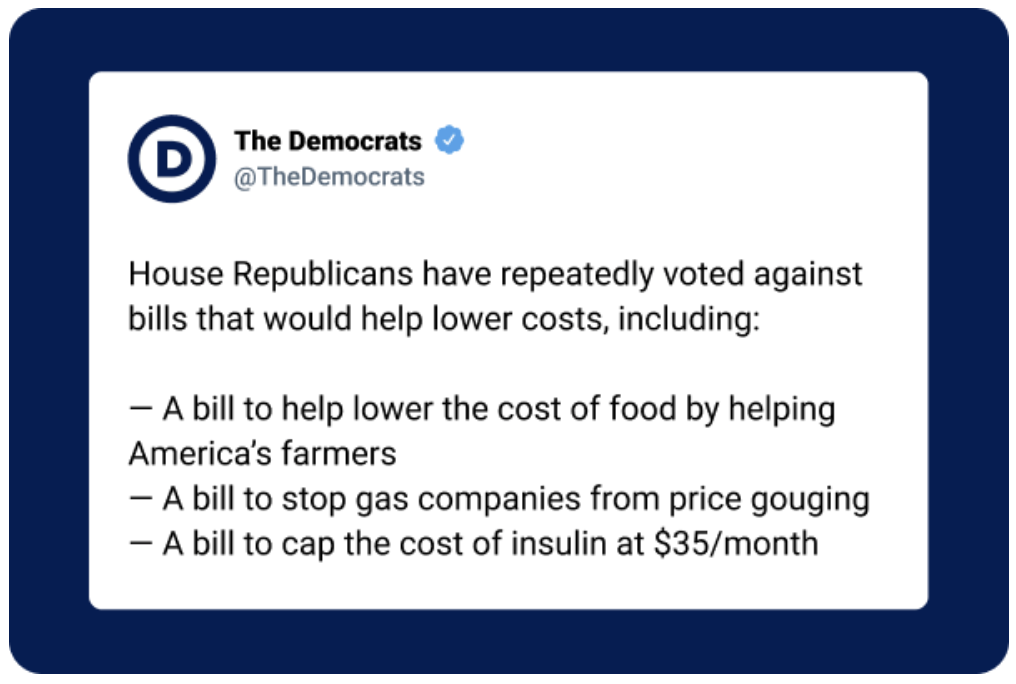 These challenges should not be partisan or political, but the sad truth is that they are. There is only one party that tolerates and promotes hatred. There is only one party that fights against the advancement of gun safety.* There is only one party that rejoices in taking away our rights. There is only one party that consistently takes from the poor and middle class and gives to the super rich. There is only one party taking away your vote and working to destroy our democracy and replace it with a fascist autocracy.
There is more bad stuff that they do, of course, but the point is that the Republican Party, the one that used to be conservative, standing up for the values you believe in, no longer exists. They stand solely for enhancing their own power and wealth at our expense.
Read Hartmann's piece and you'll understand.
While you're at it, read The Democrats Need to Wake Up and Stop Pandering to Their Extremes, a forehead slapper from The Economist. You'll understand that one, too.
BTW
I've pummeled Democrats repeatedly for their astonishingly poor communication skills. They're nearly always way too wordy, taking what would be said by Republicans in under two dozen words and instead expanding them into unintelligible paragraphs that not even the author can remember and which put readers to sleep.
President Biden's July 9 essay in the Washington Post explaining/defending his trip to Saudi Arabia was just such a communication disaster. It demonstrates that in 1,387 words. Yes, over 2 pages of dense text!
What are the communications people in the White House thinking?
I did muscle through it on my second attempt. It is boring. It is W-A-A-A-A-A-Y too long. And it feels like an old prize fighter recounting a win from years ago.
"Joe, I want  to hear about how what you're doing today will help me tomorrow. And I want to hear about it in a maximum of 60 seconds."
I think Biden is doing a really good job of doing his job. But he and the Ds are so dreadfully, painfully, self-destructively lousy at communication that even Democrats can't see the good stuff that's happening right in front of them. Look at this from the New York Times:
.
That's happening as we are in an existential battle to save democracy from the Rs who would crush it. If we're to win that battle and succeed in saving our nation, voters will have to feel good about voting for Democrats.
Crappy communication won't help.
NOTE: I reached out to the DNC with an offer to help. So far no reply.
Covid Corner – post-video late addition

In an interview with Politico and discussing his retirement, Dr. Anthony Fauci, the lightning rod and target of extremist right wing paranoia, said, "If somebody says, 'You'll leave when we don't have Covid anymore,' then I will be 105. I think we're going to be living with this."
A STAT report commenting on Fauci's interview response reported, "That statement is a concession that we never flattened the curve of cases and we're instead living with the virus and its variants."
I'm left gobsmacked by the profound impact 22% of the U.S. population has had by refusing to be vaccinated and by having temper tantrums over masks. "Living with the virus and its variants" is the price we all pay when the fierce independents and the power and money opportunists hold sway over the common good. Read the charts.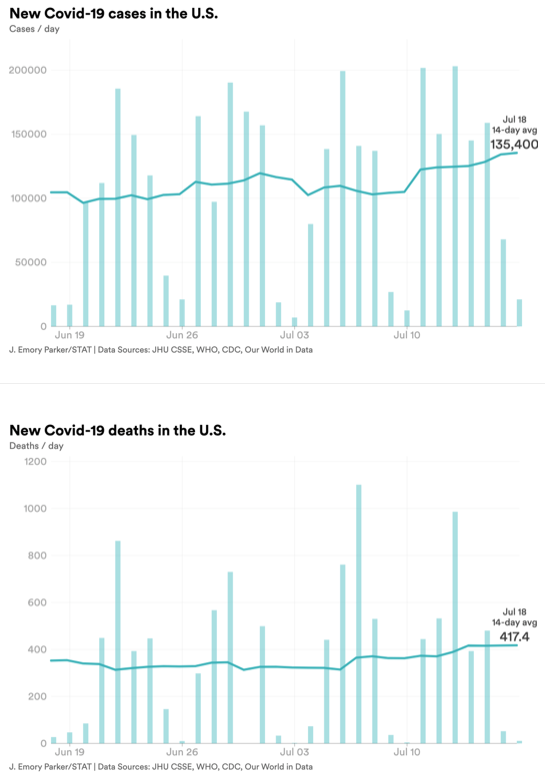 Just a couple of weeks ago we were losing 327 Americans per day to Covid. Now it's up to 417 per day. And 98 – 99% of those who die are unvaccinated. Have a fiercely independent day, Bubba – while you still can.
---
* "And I believe it is insane that Republicans in the U.S. Senate — who accept the Second Amendment as a death warrant for tens of thousands of Americans each year — will not even agree to legislation raising the minimum age to purchase such weapons of war [AR-15 style assault weapons] to 21."
"Shame on this country for refusing to take those guns out of the shooters' hands — or to prevent them from buying those guns in the first place."
Eugene Robinson, Washington Post, July 19, 2022
————————————

Our governance and electoral corruption and dysfunction and our ongoing mass murders are all of a piece, all the same problem with the same solution:
Fire the bastards!
.
The days are dwindling for us to take action. Get up! Do something to make things better.
.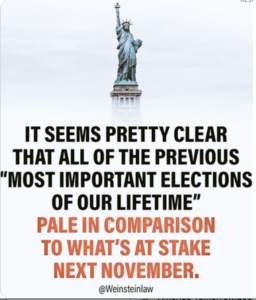 Did someone forward this post to you? Welcome! Please subscribe – use the simple form above on the right. And pass this along to three others, encouraging them to subscribe, too. (IT'S A FREEBIE!)

And add your comments below to help us all to be better informed.
Thanks!

The Fine Print:
Writings quoted or linked from my posts reflect a point I want to make, at least in part. That does not mean that I endorse or agree with everything in such writings, so don't bug me about it.
There are lots of smart, well-informed people. Sometimes we agree; sometimes we don't. Search for others' views and decide for yourself.
Errors in fact, grammar, spelling and punctuation are all embarrassingly mine. Glad to have your corrections.

Responsibility for the content of these posts is unequivocally, totally, unavoidably mine.
Book links to Amazon are provided for reference only. Please purchase your books through your local mom & pop bookstore. Keep them and your town vibrant.
JA
Copyright 2022 by Jack Altschuler
Reproduction and sharing are encouraged, providing proper attribution is given.