Note: No post on Sunday. We'll reconnect in a week.
---
We have hand wringers on the right .  .  .
.  .  .  complaining that all Democrats are socialists, that Biden is a useless wimp, that a Congress controlled by Democrats hasn't and can't accomplish anything for real Americans and that Biden is a pitiful Lex Luthor who will be slain by some right wing Superman. Plus, he's too old now, much less for a second term. Besides, he stutters.
We have hand wringers on the left .  .  .
.  .  .  complaining that Biden is timid, that he always falls short of the progressive desires of the majority of Americans, that he isn't a strong leader, that he has accomplished a lamentable not much, that he's an inept presenter and that he's too old now, much less for a second term.
That's just a small sample of the wailing. Doubtless, you can add to one or both of those recitations of hand wringing material. But there's just one thing:
The record of Biden and the Democrats in Congress is shockingly, fantastically stellar.
.
Here's a partial list of what's been accomplished in just 23 months. This list is lifted directly from Biden-Harris Accomplishments:
Biden passed the Inflation Reduction Act – to bring down costs, reduce the deficit, and take aggressive action on climate – all paid for by making sure

the largest corporations and billionaire tax cheats finally pay their fair share in taxes

. Yippee! And no, your taxes won't go up even a penny if you make less than $400,000 per year. Plus it lowers health care costs for millions of families and allows Medicare to negotiate drug prices for the first time*, caps seniors' out-of-pocket spending for prescription drugs at $2,000 per year and ensures no senior on Medicare will pay over $35 per month for insulin. Thirteen million Americans, covered under the Affordable Care Act, will see their health insurance premiums reduced by $800, plus this act takes the first steps to fight global warming.
Biden passed the PACT Act – the largest single bill in American history to address our service members' exposure to burn pits and other toxins. Can you believe that it took Biden's leadership and an act of Congress to take care of our poisoned vets? Note that 11 Republican senators and 174 Republican representatives voted against this bill. Hey wait: that's the same number of Republican extremists who tried to clog up the electoral college vote certification on January 6 after they and the Constitution had been threatened by the January 6 mob.
Biden passed The CHIPS and Science Act – this bill will accelerate semiconductor manufacturing in the United States. That means that we won't have to count on a possibly hostile foreign government for the microchips that control our smart munitions. Plus it brings thousands of manufacturing jobs back home.  Biden did that.
Biden passed the Bipartisan Safer Communities Act – breaks a 30-year streak of reprehensible federal inaction to deal with gun violence. Requires people under 21 to undergo enhanced background checks, closes the "boyfriend loophole," provides funding to address youth mental health and takes a step to curb "ghost guns." Plus Biden issued numerous executive orders to curb gun violence. Makes me wonder how many more Sandy Hook, Parkland and Club Q massacres we'll need before we all rise up in furious demand for a crackdown on weapons of death. Still, this is a step in the right direction.
Biden has revitalized our alliances and restored America's position of leadership on the world stage – Trump had undermined our alliances and our influence in world affairs. Biden has restored our relationships with allies to the point that they are all in supporting Ukraine in its battle for freedom and democracy against Russian oppression and the United States is the leader. Plus he's gotten tough with China.
Biden ended our longest and arguably our dumbest war – Three presidents refused to take the dirty, messy, horrible but necessary step of ending that unwarranted 20-year war in Afghanistan. There was never a remote possibility of ending it cleanly, but Biden had the courage to do it. It will take years to meet our obligations and keep all of our promises there – that's the dirty, messy part – but the plug needed to be pulled. American troops are no longer in harms way thanks to Biden's leadership.
Biden passed an expanded version of the Violence Against Women Act, now reauthorized through 2027 – 172 Republican representatives and 22 Republican senators voted against this bill. How could it be controversial to protect women from domestic violence and sexual assault? Trump let the original act expire. Biden set it right again.
Biden got the American Rescue Plan through Congress – delivered 500 million shots in arms to protect Americans from COVID-19 and put a few bucks into citizens' wallets, too, this at a time when people were hunkered down and income was constricted. Plus this act expanded the Child Tax Credit to put a few more bucks into the wallets of parents.
In 2021, the U.S. economy added over 6.5 million jobs – the greatest year of job growth under any President in history. At the same time, we saw the largest annual decline in unemployment ever recorded and the strongest year of GDP growth since 1984. Biden's hands were in the reins for all that.
Biden passed the Bipartisan Infrastructure Law – It's finally infrastructure week! We've been waiting for this for decades. Provides funding for critically needed repair of bridges and roads, replaces every lead pipe in America, upgrades our ports and airports and expands broadband access to all. It also includes the largest federal investment in public transit ever and the biggest investment in Amtrak since its creation.
Passed the Omnibus Spending Bill – keeps the government in business, funds support to Ukraine, reforms the Electoral Count Act to prevent another coup like January 6th and far more.
If you have a problem with any of that you are in the minority of people most likely to be dedicated to misery.
Key Rule: Misery is optional. So is happiness.
You get the point. And you get the benefits. So, please, America, stop wringing hands because things aren't getting done or done fast enough to suit you or that they aren't perfect. Lots of really good things are getting done, plus, "Don't let the perfect be the enemy of the good." Thank you, Barack Obama for the reminder. He was right then and he's still right.
President Biden has accomplished an astonishing list of great stuff for America and Americans in a very short time. As important is our sense of ourselves. Read David Brooks' comments following President Zelinskyy's address to Congress, Biden's America Finds Its Voice. Many thanks to reader and friend David Lindgren for his pointer to Brooks' piece.
We're just starting to crawl out from under the oppression of unreality and intentional cruelty that has afflicted us for so long. At last we have an opportunity to feel proud once again. It's time to recognize the reality of what President Biden has accomplished.
Not everything is fixed. We have much work yet to do and that will always be true. So, use those wringing hands to instead roll up your shirtsleeves and let's get to work in this new year.
Here's to a better America this year and every year – that "more perfect union" thing.

Most important
Happy Birthday Beautiful Marilyn!
.
———————————
* "[Former Rep. Billy Tauzin (R-LA)] crafted a[n amendment to the] bill to provide prescription drug access to Medicare recipients [Part D], one that provided major concessions to the pharmaceutical industry. Medicare would not be able to negotiate for lower prescription drug costs and reimportation of drugs from first world countries would not be allowed. A few months after the bill passed, Tauzin announced that he was retiring from Congress and would be taking a job helming PhRMA for a salary of $2 million."
PhRMA is the lobbying arm of the pharmaceutical industry. That $2 million salary was a 7,110% bump in pay for Tauzin. Now you know how he earned it. Yes really.
————————————
Our governance and electoral corruption and dysfunction and our ongoing mass murders are all of a piece, all the same problem with the same solution:


Fire the bastards!
The days are dwindling for us to take action. Get up! Do something to make things better.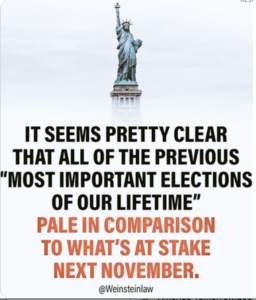 Did someone forward this post to you? Welcome! Please subscribe – use the simple form above on the right. And pass this along to three others, encouraging them to subscribe, too. (IT'S A FREEBIE!) It's going to take a lot of us to get the job done.

And add your comments below to help us all to be better informed.
Thanks!

The Fine Print:
Writings quoted or linked from my posts reflect a point I want to make, at least in part. That does not mean that I endorse or agree with everything in such writings, so don't bug me about it.
There are lots of smart, well-informed people. Sometimes we agree; sometimes we don't. Search for others' views and decide for yourself.
Errors in fact, grammar, spelling and punctuation are all embarrassingly mine. Glad to have your corrections.

Responsibility for the content of these posts is unequivocally, totally, unavoidably mine.
Book links to Amazon are provided for reference only. Please purchase your books through your local mom & pop bookstore. Keep them and your town or neighborhood vibrant.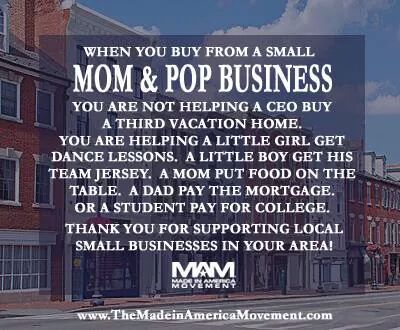 JA
Copyright 2023 by Jack Altschuler
Reproduction and sharing are encouraged, providing proper attribution is given.