How is it that these are true?
Fox News was sued by Dominion Voting Systems and settled the lawsuit for $787,500,000.
Donald Trump was sued by E. Jean Carroll for assault and defamation, lost the suit and has to pay $5 million. Plus, he stands to get skewered for more money in a follow-on defamation lawsuit because he just can't keep his mouth shut and refrain from attacking people.
Kari Lake, the election denial candidate for governor of Arizona, is being sued for defamation. Even her lawyers were fined in her insane effort to overturn her 2022 election loss.
Fox News and its on-air blabbers are being sued for defamation by Smartmatic Corporation for $2.7 billion.
Fox News and its on-air blabbers, most notably Tucker Carlson and Sen. Ron Johnson (R-WI), are being sued for defamation by January 6 attendee Ray Epps for what will likely be more than $10 million.
Fox was sued by former staffer Abby Grossberg. Per the New York Times, ".  .  .  Fox's lawyers had pushed her to give a misleading deposition in the Dominion case and [she is] alleging a hostile and discriminatory work environment." Fox settled for $12 million. Said Grossberg, "I am hopeful, based on our discussions with Fox News today, that this resolution represents a positive step by the Network regarding its treatment of women and minorities in the workplace." Gotta appreciate her optimism, however unfounded.
Over a thousand January 6 anti-democracy sedition perps have been arrested for felonies and hundreds are doing time in the hoosegow (good word).
James Fields was found guilty of first degree murder for driving his car into a group of people who were counter-protesting the Charlottesville, VA White nationalist rally in 2018. Apparently, he was one of Trump's "very fine people."
Kyle Rittenhouse traveled from his home in Illinois to Kenosha, WI carrying his illegal assault rifle in order to kill people. Somehow he wasn't convicted and now he's a hero to White supremacists.
All of these miscreants is or has been working to undermine our democracy. They use violence by word and deed to attack and suppress other Americans and, of course, they wave the flag and claim they are the true Americans.
They and those like them are extremists at war against our country. They are autocrat wannabees. They are Constitution defilers. Those like them were the killers at Tree of Life Synagogue in Pittsburgh, at Tops Friendly Market in Buffalo, at the Las Vegas concert massacre, at Robb Elementary School in Uvalde and so many more killings.
I've searched and just can't find egregious behavior like these examples that has been done by people who lean right or are in the political center or on the left. To be fair, a small handful of lefty rioters were prosecuted following the police murder of George Floyd.
But nobody on the left is defaming righties. Nobody on the left is shooting and killing righties. Nobody on the left is intentionally driving their car into a crowd in order to kill righties. Nobody on the left is suborning perjury. Nobody on the left is storming the Capitol Building and committing violence and destruction in a treasonous effort to upend our democracy.
Why is that? How come we don't see such abuses and assaults on our citizens, our institutions and our country done by right-leaners, centrists or lefties but we do see them done by righties?
When the news hit that Kari Lake was being sued for defamation, Joe Scarborough tweeted, "Gravity is returning." Maybe so.
We seem to have part of our citizenry that consistently denies reality and, as you can see from the short list above, that has substantial consequences. It is an anti-gravity.
Obeisance to Trump got a bunch of people killed on January 6 and it nearly toppled our 247 year democracy project. It has caused hundreds of people to be murdered by angry haters and it has upset or ruined lives, like those of Ruby Freeman and her daughter Shaye Moss.
Only far righties inflict this kind of cruelty.
.
Be sure to tell us all if I got that wrong.
Perhaps, given the several push-backs, Scarborough will be proven right and gravity will return. But I tell you this with absolute confidence: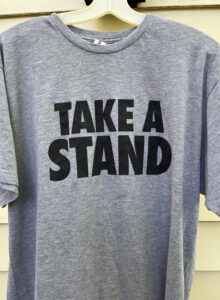 Getting us securely gravity-glued to Earth is going to take an ongoing campaign of promoting democracy. It will take democracy flag bearers in all of our elected offices. It will require ALL OF US to TAKE A STAND in the never ending battle for our values of truth, justice and democracy.
.
Last Point on This
From the New York Times report, How Trump's 2020 Election Lies Have Gripped State Legislatures:
At least 357 sitting Republican legislators in closely contested battleground states have used the power of their office to discredit or try to overturn the results of the 2020 presidential election .  .  .
The tally accounts for 44 percent of the Republican legislators in the nine states where the presidential race was most narrowly decided. In each of those states, the election was conducted without any evidence of widespread fraud .  .  .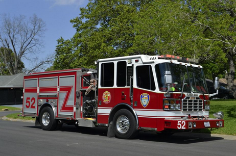 Really now, have you heard any gravity-free, reality denial stuff like that coming from the right-leaners, centrists or lefties of our politics?
Our extremist righty American craziness is more than frighteningly curious. This is a 5-alarm fire we must fight. So get on the democracy fire engine (click the link and climb aboard) – it's solidly on the ground – and together we'll put out this un-American blaze of cruelty and fake patriotism.
Random 'Ritings
From The New York Times Morning Briefing, 7/17/23:
Given the politics of vaccination, the recent victims [of COVID] are also disproportionately Republican and [W]hite.
We suffer around 80 deaths from COVID per day, down from the thousands dying from the disease every day at the peak of the pandemic. The Times reports that the improvement is largely due to:
About 3/4 of U.S. adults have received at least one vaccine shot.
Over 3/4 of Americans have been infected and retain some natural immunity.
Paxlovid treatment is available and can reduce the severity of symptoms.
So, goody for us, especially for our life saving vaccines. Yet we still have baseless conspiracy spewers like Robert F. Kennedy, Jr. infecting us with anti-vaccine propaganda.
And we still have resisters, aided in their resistance by Kennedy and other deniers and by the extremists wailing about phantom infringement of their freedom.
Some of these resistors die because of their belief in those not worthy of their belief. And they die for their stubbornness. Effectively, they are saying, "I'd rather die than admit I'm wrong about science and government."
That, too, is frighteningly curious.
For You, Ohio
.
Click here to see what Republicans in your state want to do.
Quote of the Week
From Ed Gurowitz's post of July 17, The Apocalypse is (Nearly) Here:
Maya Angelou famously said, "When someone shows you who they are, believe them." Kevin McCarthy, Mitch McConnell, and others have shown us who the Republicans are by pandering to any group or organization that can keep them in office. It's time the American people showed who we are and stop standing for being ignored and misrepresented. [emphasis mine]

---
Today is a good day to be the light.
______________________________
Our governance and electoral corruption and dysfunction and our ongoing mass murders are all of a piece, all the same problem with the same solution:

Fire the bastards!

The days are dwindling for us to take action. Get up! Do something to make things better.

Did someone forward this post to you? Welcome! Please subscribe – use the simple form above on the right. And pass this along to three others, encouraging them to subscribe, too. (IT'S A FREEBIE!) It's going to take a lot of us to get the job done.


And add your comments below to help us all to be better informed.

Thanks!


The Fine Print:

Writings quoted or linked from my posts reflect a point I want to make, at least in part. That does not mean that I endorse or agree with everything in such writings.
There are lots of smart, well-informed people. Sometimes we agree; sometimes we don't. Search for others' views and decide for yourself.
Errors in fact, grammar, spelling and punctuation are all embarrassingly mine. Glad to have your corrections.

Responsibility for the content of these posts is unequivocally, totally, unavoidably mine.
Book links to Amazon are provided for reference only. Please purchase your books through your local mom & pop bookstore. Keep them and your town or neighborhood vibrant.

JA
Copyright 2023 by Jack Altschuler
Reproduction and sharing are encouraged, providing proper attribution is given.