Friend, activist, Witness at the Border reporter and founder of Peaceful Communities, Lee Goodman, has a facility for clarity. While I've been beating the drum for center-and-left-thinking people to vote for quite a while, Lee's recent essay is the best I've seen to communicate what's at stake. Here it is as a Guest Essay. All emphasis is his except the last sentence of his post. That emphasis is mine.  JA
I've sprinkled throughout this guest essay pics from the White House Fact Sheet on what today's Republicans want to do to you. This looks mostly at health related issues, but the same kind of Republican "screw you" attitude applies to infrastructure rebuilding, re-shoring of manufacturing and all the great jobs re-shoring will create and more. They offer only cutting anything that will help ordinary Americans and cutting taxes on rich guys. You know: trickle down economics that hasn't trickled down for over 42 years. This is why you can't vote for any Republican.
---
During oral arguments on a case chall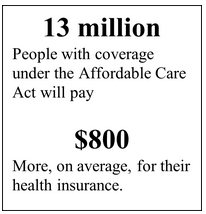 enging affirmative action, Justice Thomas said he didn't "have a clue" what "diversity" means. Could he really be that stupid? Former President Trump's behavior demonstrates that he has no idea what "decency" means. The campaign literature I have been receiving in the mail leads me to suspect that a whole lot of Republican candidates have no idea what "honesty" is. Leaders of the Republican party have shown that they don't know what "civilization" means. The new owner of Twitter, who has given the green light to hateful incitement, doesn't care what "responsibility" is all about. An entire political party that says it is "conservative" clearly doesn't remember what that word means.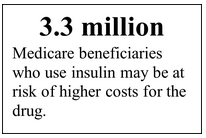 The right wing has discarded the vocabulary of normal human relations. It is rewriting the dictionary of political thought. Things that are not "people" are, to them, people. Intimidating folks by carrying assault rifles is peaceful demonstration. Riotous insurrection is free speech. Making it difficult to vote is democracy. Refusing to accept the results of elections is patriotic. Truthful reporting is "fake" news, while nonsensical conspiracy theories are revelation.
Can so many people be out of their minds? Are we surrounded by idiots, oafs, and lunatics? Can it really be that our the Supreme Court is determined to eliminate fundamental rights and freedoms?
It was hard enough to accept over the years that there were places in our country that were behind the times, populated by intolerant religious zealots and ignorant bigots. It is harder to accept that their worldview may now have the support of the majority.
We are not just squandering our national heritage of accomplishment. We are engaged in dissembling our country.
I have never been more worried about an election. As in all prior elections, large numbers of registered voters will not vote. Those uncast ballots will decide who wins, just as much as the ballots that are counted. On the news last evening, I heard people say they would not vote because they don't feel that the people in power are listening to them. I can't think of a better way to guarantee that you won't be listened to than to not say anything.
Our country is not alone. Demagogues and dictators are plentiful. Repressive regimes are thriving. People are fleeing danger in their homelands and are being expelled from the places where they seek refuge. The upbeat stories at the end of evening newscasts of firemen giving firetruck rides to sick children do not balance out the reports of drought, floods, famine, war, and other misery.

Despite what Clarence Thomas, Elon Musk, Mitch McConnell, Ron DeSantis, Gregg Abbott, Mike Pence, Alex Jones, Rudy, the pillow guy, and the rest of the Fox News alternative universe say, there is something called "reality." There must be "dignity." We cannot let greed, hypocrisy, hate, jealousy, and fear-induced fantasy destroy hope.
If you haven't decided yet whether to vote, assume that the people you don't want running your life already have.
.

Lee Goodman can be reached at

[email protected]

.
Click the logos for more.
———————————–
"Don't boo. VOTE!" – President Barack Obama
"Voting is what you're going to do [this] Tuesday." – JA
———————————–
*As he was headed out of Congress in 2004, 12-term congressman Billy Tauzin (R-LA) inserted a little addendum into George W. Bush's thousands-of-pages-long Medicare Part D plan (which nobody read). It said that the government – Medicare – was prohibited from negotiating drug prices with pharmaceutical companies. Tauzin then left Congress and took a new job as president of PhRMA, the lobbying organization for Big Pharma. That gave him an increase in pay of 7,110% and ensured the highest cost of healthcare for seniors.
Extremely Late Addition
Friend Mardy Grothe publishes a weekly offering focused primarily on literature and language, always including memorable quotations. One offered today is from Scotty Reston of the New York Times that captures our solvable problem today:
"All politics is based on the indifference of the majority."
Indifference simply isn't an option today.
————————————
Our governance and electoral corruption and dysfunction and our ongoing mass murders are all of a piece, all the same problem with the same solution:
Fire the bastards!
The days are dwindling for us to take action.

Get up!

Do something to make things better.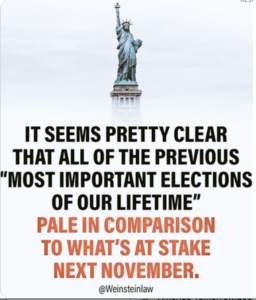 Did someone forward this post to you? Welcome! Please subscribe – use the simple form above on the right. And pass this along to three others, encouraging them to subscribe, too. (IT'S A FREEBIE!) It's going to take a lot of us to get the job done.

And add your comments below to help us all to be better informed.
Thanks!

The Fine Print:
Writings quoted or linked from my posts reflect a point I want to make, at least in part. That does not mean that I endorse or agree with everything in such writings, so don't bug me about it.
There are lots of smart, well-informed people. Sometimes we agree; sometimes we don't. Search for others' views and decide for yourself.
Errors in fact, grammar, spelling and punctuation are all embarrassingly mine. Glad to have your corrections.

Responsibility for the content of these posts is unequivocally, totally, unavoidably mine.
Book links to Amazon are provided for reference only. Please purchase your books through your local mom & pop bookstore. Keep them and your town or neighborhood vibrant.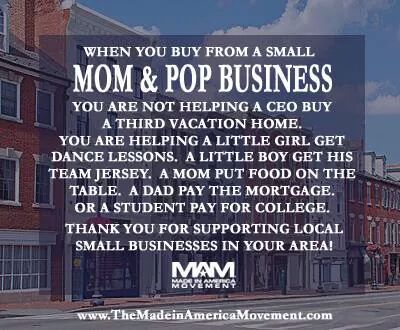 JA
Copyright 2023 by Jack Altschuler
Reproduction and sharing are encouraged, providing proper attribution is given.