Reading time – 4:31; Viewing time – 7:49  .  .  .
First, some stories you may have missed because of the torrential downpour of coverage of the primary elections and COVID-19. And don't miss the

BREAKING GOOD NEWS

at the end.

---
First Story: Drugs
It is notable that our government is at least putting on a show of wanting to help people hooked on opioids. What makes it notable is that this is the polar opposite of the way we dealt with people hooked on heroin, cocaine, crack and other drugs. Those were commonly (but mistakenly) believed to be primarily a devil in communities of color. Instead of helping those people, they got locked up. But today opioids are slamming white people, so now we go all goodie two-shoes and they get help. Like I said: notable.
---
Now, A Justice Update

It was easy to miss the U.S. Court of Appeals in DC chickening out Friday before last. Nevertheless, chicken out they did, by refusing to rule on the House of Representatives' lawsuit to force Don McGahn to testify. They chicken-clucked that they don't have jurisdiction to consider the case.
You may recall that McGahn was the White House Counsel who twice refused Trump's order to fire Robert Mueller. He resigned his post over that conflict. Regardless, he was caught in the net of Donald Trump's baseless, unconstitutional assertion of absolute immunity.
Trump ordered everyone who could so much as spell "Executive Branch" to refuse to testify before House committees. McGahn received a subpoena from the House, ordering him to testify in committee hearings. He defied that subpoena and obeyed He Who Just Makes Stuff Up In Order To Serve Himself and the House sued to force McGahn to show up and testify. The District Court declared the obvious, that there is no absolute immunity and ordered McGahn to testify. The appellate court is the one that chickened out.
By saying that they didn't have jurisdiction to consider the case they abdicated a primary role of the judiciary. They left no way to resolve disputes between Congress and the Executive Branch. All that's left is a showdown on the National Mall at high noon between the House Sergeant at Arms and the Secret Service. It's insanity.
And how very cowardly a way that is to refuse to hold the President accountable. The DC Court of Appeals has enabled this President to vastly expand executive power all the way to authoritarianism, and that's exactly where he wants to go.
Thanks a lot, D.C. Court of Appeals, for your cowardice in selling out our democracy and the Constitution. Because of your refusal to bring Trump's stonewalling to justice, you are, indeed, chickens. Buck-buck.
Have you noticed how pervasive is cowardice when it's time to stand up to this lawless President? It has now infected all three branches of government and has allowed the continuing destruction of Constitutional protections.
On to the Elections
Here Are Three Take-Aways From Super Tuesday
First, it is impossible to overstate the importance and impact of Rep James Clyburn's (D-SC) endorsement of Joe Biden. His passion, his gravitas and his clarity drove thousands of South Carolinians to the polls to vote for Biden. That tsunami of a win influenced voters across the country, as did the endorsements of Biden from Pete Buttigieg, Amy Klobuchar and Beto O'Rourke. But it's more than that.
It's also the highly energized, impassioned hordes of Bernie supporters who didn't bother to vote. Sure, they show up at rallies for the sugar high, but when it counts, they're nowhere to be seen. Further, their volume is out of proportion to their numbers. So much for the dramatically increased turnout of young people Sanders has promised. That's the second point.
Third, and most powerful, this is a Watergate moment.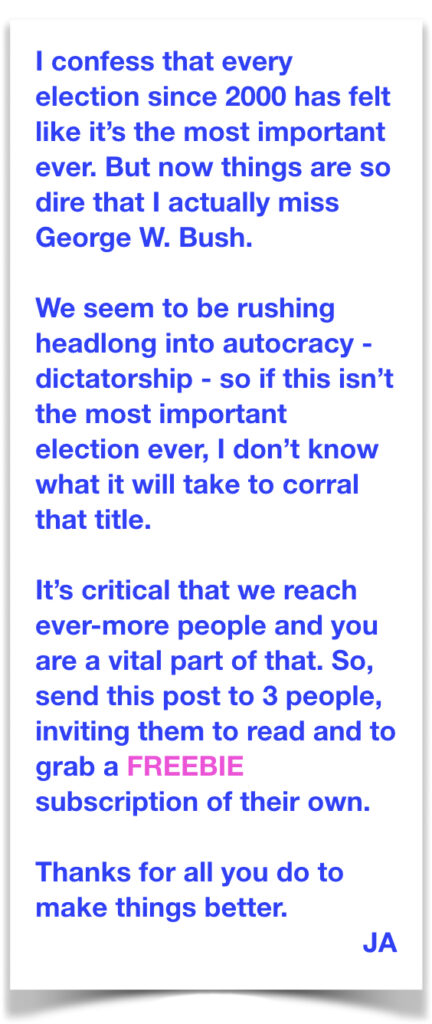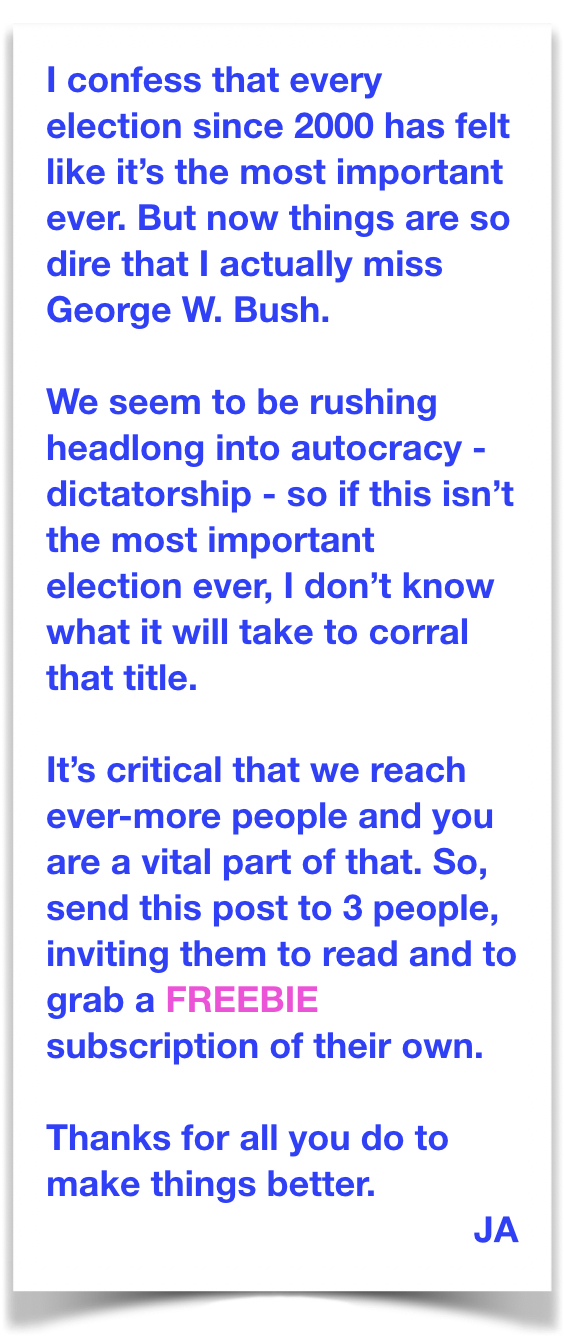 By the time the break-in, the cover-up, the investigations and hearings were over and Richard Nixon had resigned in disgrace, our country was reeling from Watergate. Passions ran high, nearly every other issue had been put on a back burner and the country was in pain and exhausted. We needed a way to calm down. Enter Gerald Ford.
Ford had been a congressman from Michigan forever. Everyone knew him as a really nice guy, a decent guy, an honest guy, a count-on guy. His big dream was to one day become Speaker of the House. Then suddenly he was President of the United States following Watergate. Perhaps his pardoning of Nixon was his notion of a first step toward calming the nation. Regardless, his calm voice was what the nation needed. But because he was tainted by association with the Watergate scandal, it wasn't enough.
So, in 1976 we elected a preacher-style peanut farmer. Electing Jimmy Carter President was a complete divorce from everything Watergate and was what the nation most needed. We're in that kind of moment now.
Beyond the well-earned anger over the destruction of so much of what we hold dear and our horror over the ongoing violation of our values, beyond a desire to set all of that right, we have a hunger for order to replace the chaos. We want an end to the vile language and the abhorrent behavior. We'd like to feel safe and just breathe normally once more.
And that is why so many people voted last Tuesday for Joe Biden instead of pugnacious Bernie Sanders. It wasn't about policies at all.*
And Finally, The General Election
From this President, his supporters, SuperPACs promoting Trump, SuperPACs denigrating the Democratic nominee, the 501-c4s, slimy Republican operatives, foreign countries' infiltration and infestation of social media to subvert our election, attempts to misuse parts of government, like false criminal investigations and all the rest  .  .  .
.  .  .  the Democratic nominee can expect filth, lies, false associations, fear mongering, muck making, more lies, voter suppression, plus nonstop lies.
The Democratic candidate will have to stand up to all that and more. He will continually have to focus the election to be a referendum on Trump, his lies, betrayals, incompetencies, his law breaking, his imperiling of our national security and his destruction of our democracy. The candidate must not become defensive or inappropriately angry as lies are spread about him, lies about his record, his qualifications, lies accusing him of illegal acts and personal lies designed to gouge out his heart. He'll require a backbone of steel to stay focused on attacking Trump again and again. There will be no rest until November 4.
Oddly, people are fighting to get that job. Now, though, it's our turn.
People are standing in line for up to seven hours to vote in their primaries. The wait is largely because of Republican voter suppression caused by the closing
of so many polling places. Good on those voters for their fortitude and their insistence on doing the right thing in the face of Republican voter suppression.
When it's your turn to vote in your primary and in the general election, get in line and stay in line, no matter how long it takes.
Do it to honor those who went before you, who stood in line all day to do a most American thing. Do it for yourself. Do it for your country.
—————————–
Quote of the Week
Elizabeth Warren was "incredibly competent, pragmatic, intelligent and well-spoken — in other words, she never had a chance." Seth Meyers
---

BREAKING GOOD NEWS!
Thanks to the untiring work of the good foiks at www.Represent.US, the Virginia state legislature has put on the November ballot a proposed amendment to END GERRYMANDERING. The citizens of Virginia will at last have the opportunity to stop this politically manipulative practice that effectively robs the people of fair representation. Quoting Joe Biden as he described to Barack Obama the passage of the Affordable Care Act in 2010, "This is a BFD."
Click the pic to the left to have a look at the FaceBook page detailing this wonderful achievement. As well, go to their website and watch the video narrated by Michael Douglas at the top. And have a look at this most informative video Jennifer Lawrence narrates. I promise you'll learn plenty
———————————
* See Bret Stevens' column here. Many thanks to J.C. for pointing it out.
————————————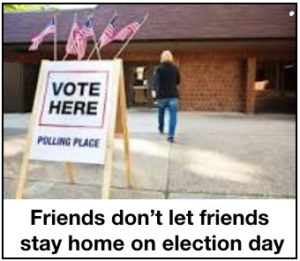 Ed. note: We need to spread the word so that we make a critical difference, so
Pass this along to three people, encouraging them to subscribe (

IT'S A FREEBIE!

).

Engage in the Comments section below to help us all to be better informed.
Thanks!
The Fine Print:
Writings quoted or linked from my posts reflect a point I want to make, at least in part. That does not mean that I endorse or agree with everything in such writings, so don't bug me about it.
Sometimes I change my opinions because I've learned more about an issue. So, educate me. That's what the Comments section is for.
Errors in fact, grammar, spelling and punctuation are all embarrassingly mine. Glad to have your corrections.
Responsibility for the content of these posts is unequivocally, totally, unavoidably mine.
JA
Copyright 2023 by Jack Altschuler
Reproduction and sharing are encouraged, providing proper attribution is given.