Once again the Republican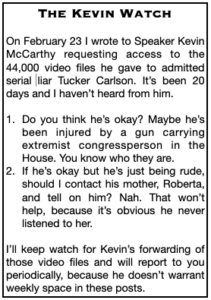 s are threatening to refuse to raise the debt ceiling. This is a form of "If I don't get what I want, I'm going to hold my breath until I turn blue." If this were one of Trump's breath holding threats I'd say fine, go turn blue. Please. But it isn't painless for the rest of us.
The debt ceiling is a relic of dealing with our debts from the World War I years. We had purchased the guns and airplanes and ships and uniforms and were left with quite a stack of bills we had to authorize and pay. Our country has been operating that way ever since. Buy stuff. Authorize payment. Pay for stuff.
The hitch in the system is that Congress, with its impenetrable defense against wisdom, is the body that authorizes payment of our debts. To accomplish payment, a majority of those people must agree to pay for what we already purchased. If they don't agree to do that, bad things will happen.
It's just like your credit card bill. You can refuse to write a check to pay for the stuff you bought and which is already in your hands. If you do that, it will be very bad for your credit rating and huge interest charges will smack you upside your wallet. It will work the same way for our country if Congress were to refuse to allow us to pay our bills. Our system really is as stupid and self-defeating as that. Nevertheless, that's the system.
The debt ceiling has nothing to do with future spending. It is entirely about paying our already incurred bills, just as it was following WW I. That's a significant point, because everyone to whom we owe money for goods and services already delivered is expecting to be paid. Here are three key points about that:
If we refuse to pay those to whom we owe money, they will not only be very unhappy with us, but they will be most justified in refusing to do business with us again. That will affect all nations. In fact, there will be worldwide economic chaos if we default. See point 3 below.
If the US is no longer trustworthy, anyone still willing to take a chance on us will want a lot more financial up-side to take that risk. In other words, interest rates will soar and everything will cost way more, including everything our country buys and even everything you buy. "Way more" means huge increases in both interest charges on the national debt and the price of goods and services. It won't be just the few percentage points of our current inflation; it'll be way more.
If the US is no longer trustworthy, all other countries will scramble to find a country that is, some nation that can be the world economic leader. Which country do you think might be up to that task? Right: China. If we want to make this the Chinese century, US debt default is a most effective way to accomplish that. That would be a major result of our turn blue debt refusal chaos.
I haven't any facts that indicate that the Chinese are behind Republican threats of debt default, although they could be. On the other hand, I am wondering who else might benefit from a national debt default and might be urging Republican fools onward toward our self-inflicted destruction. That's
The Debt Ceiling Question
.
Who would benefit from our Congress telling the world that we won't pay our bills?
.
A useful way to explain people's actions was articulated by Watergate's Deep Throat: "Follow the money." If we do that with debt default, who, other than the Chinese, might make a killing from that?
Perhaps the super rich would benefit, because they already have so much money (an extra $50 trillion since 1975 and now growing by $2.5 trillion every year) that they can tolerate an economic crash and still have plenty of money to buy up what's left of the country. Mel Brooks said it clearly: "It's good to be the king." And the owner of everything.
That's just speculation, of course, but a lot of politicians are submerged so deep into the bottomless pockets of extremely wealthy people that they can't see daylight. The super rich guys could be the ones calling the Republican turn blue debt default dance steps.
Go ahead and do your own speculation.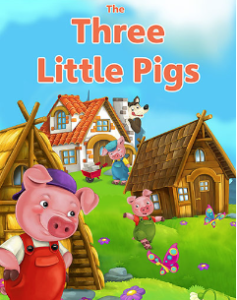 In fact, speculate in the Comments section below to make us all better informed. Remember that we're talking about our Congress – specifically, the Republicans, because the Democrats aren't playing this suicidal game – so no answer to the Debt Ceiling Question is too stupid.
NOTE: If the Republicans huff, and they puff, and they blow our house down by stiffing our creditors, we won't have a house.
Top Stupiditude of the Week
.
The three ring circus that is the Republican controlled House Select Committee on the Coronavirus Epidemic is underway!
.
The job of this committee is to ascertain the origin of the SARS-CoV-2 virus. In their quest for the truth the Republicans on the committee are using their most powerful tools: they're pointing fingers and blaming.
"IT'S CHINA!" "IT'S WUHAN!" "IT'S A WET MARKET BAT CONSPIRACY" "IT'S SOME BIDEN DIRECTED WEAPONIZED GOVERNMENT AGENCY!" "IT'S THE JANUARY 6 COMMISSION!" "IT'S HUNTER BIDEN!"
O', the fine, self-serving pontifications they've put on display!
Not a single member of that august select committee is a doctor or an epidemiologist or a medical researcher or a scientist or an investigator of any kind. They're just politicians. In an epidemiological investigation or in any medical environment at all, not one of them could find their own ass using a flashlight and both hands. That's why this committee is the winner of the Stupiditude of the Week Award.
Well, okay, there's one additional award that must be given.
Donald Trump, Jr., pretender to the throne of Cruelty, Retribution And Powerlust ("CRAP"), weighed in on the insolvency of Silicon Valley Bank with his customary flamboyant inaccuracy. He tweeted,

This is a beautifully layered stupiditude. The first layer is that 16 banks failed during the Trump presidency. Eight of them went insolvent before the pandemic.
The second layer of his stupiditude is his apparent amnesia about the 2018 trashing of the regulations that had been designed to prevent bank insolvencies like that of Silicon Valley Bank. His daddy did that regulation trashing, same as he did the deregulation of the railroads. Think: East Palestine, OH. Doesn't matter that Junior doesn't remember. We do.
That leads us to question the motives of Junior (as if we needed prompting). Is he intentionally misleading us or is he just a walking stupiditude? You be the judge. Regardless, he gets a dishonorable mention this week. Same for all weeks.
Just For Fun
---
Today is a good day to be the light.
______________________________
Our governance and electoral corruption and dysfunction and our ongoing mass murders are all of a piece, all the same problem with the same solution:

Fire the bastards!

The days are dwindling for us to take action. Get up! Do something to make things better.




Did someone forward this post to you? Welcome! Please subscribe – use the simple form above on the right. And pass this along to three others, encouraging them to subscribe, too. (IT'S A FREEBIE!) It's going to take a lot of us to get the job done.


And add your comments below to help us all to be better informed.

Thanks!


The Fine Print:

Writings quoted or linked from my posts reflect a point I want to make, at least in part. That does not mean that I endorse or agree with everything in such writings.
There are lots of smart, well-informed people. Sometimes we agree; sometimes we don't. Search for others' views and decide for yourself.
Errors in fact, grammar, spelling and punctuation are all embarrassingly mine. Glad to have your corrections.

Responsibility for the content of these posts is unequivocally, totally, unavoidably mine.
Book links to Amazon are provided for reference only. Please purchase your books through your local mom & pop bookstore. Keep them and your town or neighborhood vibrant.

JA
Copyright 2023 by Jack Altschuler
Reproduction and sharing are encouraged, providing proper attribution is given.