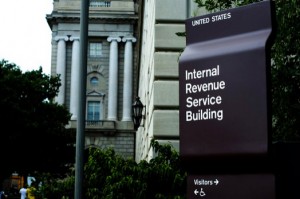 Reading time – 59 seconds  .  .  .
There is a really good reason why we give tax exempt status to charitable institutions: we as a nation have decided that we want to ease the way for organizations whose sole purpose is to do good for our needy and make it attractive for citizens to support these organizations.
There is a really good reason why most of our educational institutions are not taxed: we as a nation have decided that education is a really good thing and we want to support and encourage the education of our kids.
There are museums, hospitals and many more kinds of organizations that are tax exempt because their sole purpose is to do good for all of us. Our laws are structured to protect that do-gooding and they are strictly enforced, right? Turns out, not so much.
For example, Karl Rove's Crossroads GPS is a 501c(4) organization, so by IRS definition its raison d'être is to operate exclusively for the promotion of social welfare. But Crossroads GPS spent nearly $71 million "electioneering" during the 2012 general election cycle. That's money that was spent primarily on negative TV and radio ads designed to trash opponents of candidates whom Rove's contributors supported. What seems to be missing from their actions is any social welfare, even as Crossroads GPS is exempt from federal tax.
And that's just Rove's 501c(4). There are many more 501(c) organizations enjoying tax avoidance benefits, all the while flaunting the law. And the story gets worse.
Donors to 501c(4) organizations can remain anonymous. That means that you and I don't know who is contributing millions of dollars to these secret organizations and using their money to construct a government that is, let's say, "friendly" to them.
All of that comes to us courtesy of the lame-brained Supreme Court decision that was crammed by Chief Justice John Roberts into a case that had nothing to do with political contributions, expenditures by non-profit organizations or public do-gooding. The distorted finding of the Citizens United case legitimized rule by the rich and remains one of the most democracy killing actions in U.S. history.
How's that working for you?
————————————-
Ed. note: There is much in America that needs fixing and we are on a path to continually fail to make things better. It is my goal to make a difference – perhaps to be a catalyst for things to get better. That is the reason for these posts. To accomplish the goal requires reaching many thousands of people and a robust dialogue.
ACTION STEP: Please offer your comments below and pass this along to three people, encouraging them to subscribe.  Thanks!  JA
Copyright 2023 by Jack Altschuler
Reproduction and sharing are encouraged, providing proper attribution is given.