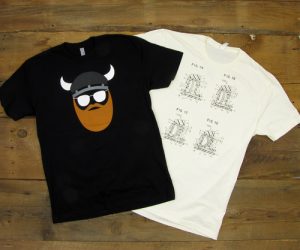 Reading time – 1:39 seconds; Viewing time – 2:47 .  .  .
July 5 – Alton Sterling is shot and killed by Baton Rouge, LA police.
July 6 – Philando Castile is shot and killed by St. Anthony, MN police.
July 7 – An angry sniper – a black man – kills 5 and wounds 7 white Dallas police, as well as wounding at least 2 civilians.
What are we to make of all that? Try this.
Tens of thousands of people participate every year in the Susan G. Komen Race for the Cure. They are committed to preventing and curing breast cancer, so does that mean that these people don't care about those who suffer from heart disease or diabetes?
The Mothers Against Drunk Driving leaders are singular in their focus, many of them because they have lost someone due to a drunk driver. Does that mean that they think it's okay to drive stoned?
Tax Increment Financing is a tool used by cities in many countries for the purpose of redevelopment of sub-standard neighborhoods. Does that mean that the mayors of these cities don't care if other areas fail?
My mother gave me two shirts as a birthday present many years ago. I immediately went to another room to try one on and then returned, only to hear Mom say, "You don't like the other shirt?"
Clearly, choosing one doesn't mean the dismissing of another. It isn't a zero-sum game.
All of which is to say that the lily white criticism of Black Lives Matter, proudly proclaiming that all lives matter, is stupid and, worse, it's racist. I have yet to hear any spokesperson for Black Lives Matter say or imply that only black lives matter. Their mission is about changing things so that black lives matter as much as every other life.
So, when you hear blabber-mouths complain about the Black Lives Matter movement, hear their words for what they are: an attempt to avoid the very real subject of active racism in America. They are trying to make it look as if whites are the poor victims of blacks who don't want to get murdered by cops. That's racism.
In an article for STAT about racism, police brutality and the training of our medical professionals, doctor/author Jennifer Adaeze Okwerekwu declares that, "  .  .  .  as a nation we have a crippled conscience." Perhaps those who complain about Black Lives Matter should get a pair of cultural crutches.
Does this speak to you? Then speak it along to friends & followers – LIke it, Tweet it, LInk it, FB it with a link to http://bit.ly/29RaiPA.
————————————-
Ed. note: There is much in America that needs fixing and we are on a path to continually fail to make things better. It is my goal to make a difference – perhaps to be a catalyst for things to get better. That is the reason for these posts. To accomplish the goal requires reaching many thousands of people and a robust dialogue.
YOUR ACTION STEPS: Please offer your comments below and pass this along to three people, encouraging them to subscribe.  Thanks!  JA
Copyright 2023 by Jack Altschuler
Reproduction and sharing are encouraged, providing proper attribution is given.