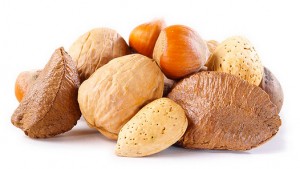 Reading time – 39 seconds  .  .  .
The Republican Party has fractured along the "it's your fault" lines and each faction is devoid of any characteristics of the Eisenhower Republican Party. It was Eisenhower who proposed and promoted the now-crazy notion that there are a bunch of things that we need to do collectively, like the Interstate Highway system.  He expanded Social Security because Americans really needed that. And in a most outrageous Republican moment by today's standards, he raised the minimum wage because we really needed that, too. Nobody has seen anything similar from Republicans since Ike's time.
What we have seen is a continuous march toward who-cares-about-you? Perhaps more accurately, what has been so thoroughly demonstrated by Republicans over the past four decades is an attitude of "we-don't-care-about-you." Today's "it's-your-fault" lines are just demarcations within the Republican "we-don't-care-about-you" belief system and the American people are quite tired of that.
That is why I am formally joining the Republican Party and founding a new faction, the AWACOE party, or, Americans Who Are Capable Of Empathy. Not surprisingly, it's pronounced "A Wacko."
Don't get me wrong – I don't expect to find many Republicans who are interested in joining. Actually, I'm not confident there are many Republicans capable of clearing the basic human bar for entry. Well, to be fair, I personally know some and they are fine people. Likely, there are some in Congress and in our state houses, too. It's just that they are consistently drowned out by the big mouths, the haters and the dividers.
Regardless of the membership numbers in this new party, you can count on me to soldier on as the flag bearer for the AWACOEs, hoping to restore the clarity that America isn't just for those who have theirs. It's also for those striving to achieve. And that is not a wacko idea.
————————————-
Ed. note: There is much in America that needs fixing and we are on a path to continually fail to make things better. It is my goal to make a difference – perhaps to be a catalyst for things to get better. That is the reason for these posts. To accomplish the goal requires reaching many thousands of people and a robust dialogue. Please help by offering your comments, as well as by passing this along and encouraging others to subscribe and do the same.  Thanks.  JA
Copyright 2023 by Jack Altschuler
Reproduction and sharing are encouraged, providing proper attribution is given.