Becoming a senator or representative was not intended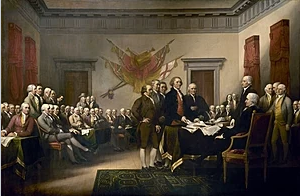 by the Founders to be a career. It was meant to be a temporary post, one of taking a turn at representing one's neighbors and making decisions for the nation. After a stint doing that a person would return to whatever they were doing before, like farming, and a newbie would come along to continue the legislative work. But now most of them dig in and stay (see point 7 below). They're rather like a persistent allergen: it's hard to get rid of them.
Right now we have a most dangerous pollen collection in Congress. In the House is Republican Kevin McCarthy, who only once spoke truth on January 6 and who has lied ever since. Leading the Senate Republicans is diabolical, 78-year-old Mitch McConnell (he's been there 36 years – a very mucilaginous pollen). He's diabolical because his words and actions make it painfully clear that Mitch only cares about Mitch. He'll throw under the bus whoever and whatever gets in the way of his maniacal grab for more power. He's even pleased to dishonor our nation before the world by threatening to cause us to default on our debts. And his Senate caucus members seem to have lost their spines, as they do whatever he tells them to do, regardless of how damaging his orders are for the country.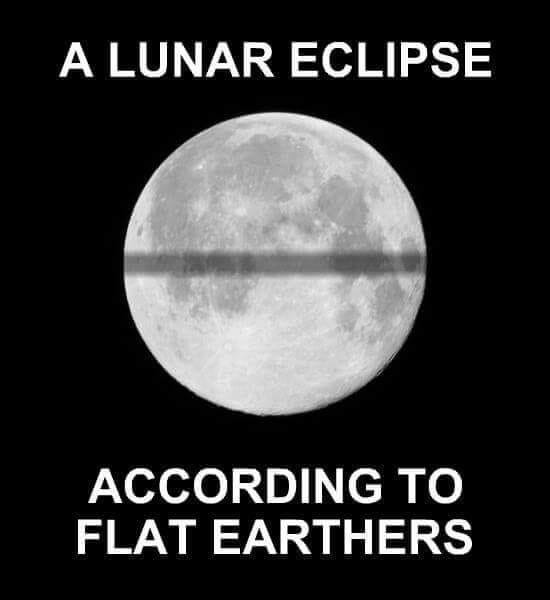 Most dangerous are the Trump robots who will repeat any absurd, outrageous thing that comes out of Trump's mouth. They will make imbecilic, evidence-free claims against science and about non-existent election conspiracies. And they repeat imaginary connections to pedophile blood drinkers, socialists and, of course, George Soros. He's a touchstone for foamy-mouth Republicans, who will invoke Soros' name whenever they're soliciting contributions. Such demonizing of opponents is standard stuff of fascists and authoritarians. Some of them are in Congress and it's hard to get rid of them (see point 7 below).
All of that is extremely dangerous, because these people are attacking our very democracy from all sides. They contort themselves into cerebrum-free pretzels to whip up their authoritarian-loving "base." That's a code name for angry people being played for fools, who will believe any rageful thing, whose votes can be had and whose dollars can be separated from them. The point is that those politicians are on a swamp march to gain absolute power for themselves as authoritarians. Worse, they're doing so in a fraudulent costume of patriotism.
The rot is everywhere that is red – red states, red politicians, red cable and radio blabbers, red online trolls and liars and the red, big money turncoats willing to sell out our country to have a slightly fatter wealth portfolio. Get your expectations in line with the likelihood of a vengeful dictator instead of a president if the Rs win in 2024. That election will be your last chance to vote.
What makes this even more frustrating is that the Democrats have good ideas for desperately needed projects and services that have been neglected for over 40 years. They have the opportunity to do what's needed to make that stuff happen, as well as to blunt the Republican march to the bottom of the swamp. But instead of doing what's needed, they're having sibling fits of obstinance.
There are moderates (two senators) and progressives each insisting on getting all of what they want. In President Obama's terms, they are letting the perfect be the enemy of the good. In the process, they are ensuring that nothing gets done to make things better and that the Republicans won't even have to break stride on their swamp march.
This is an exercise in self-destruction and an undermining of trust in government.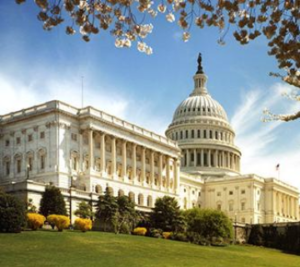 To restore faith in government and hold off the would-be fascists, we're going to have to stop doing the things that undermine our form of government. The Republicans are the problem, so the Democrats are going to have to learn to be bold and take on the challenge themselves. Here's a message to them.
A 10-Point Action Plan For Democrats
.
Compromise on the Build Back Better reconciliation bill to get the ball rolling so that voters get the feel-good of it well in advance of the 2022 election. They need a visceral sense of the benefits of Democrats being in charge. You can revisit the rest of what you want to do after that election, assuming you don't screw up the election and wind up in the minority.
Carve-out an exception from the Senate filibuster rules, to allow legislation pertaining to voting rights to pass on a simple majority vote. Then pass the two bills that will ensure full voting rights for all Americans and will block Republican thefts of elections. Do that now so that political gerrymandering can be prevented from distorting the 2022 election. If you aren't willing to do all that, you will perpetually be played by a vicious minority and you will lose forever. This is your only chance. Don't screw this up. Here's a reference, just in case the reality isn't obvious enough.
Start playing hardball for House and Senate seats (ref: points 4 and 9). Make the Rs squirm by highlighting their cowardice, their dishonesty, their anti-American attacks on our democracy and their almost homicidal behavior that has allowed and encouraged Covid-19 to kill over 715,000 Americans. They've pulled the plug on granny. Hey, that's a bumper sticker you can use! See point 10.
Stop using typical Democratic Party wimpy tactics and instead hammer these guys in the knees. Fog out the message next year about how the Republicans voted like goose steppers AGAINST the programs that the overwhelming majority of voters want. Rub their noses in it. If you're not willing to do that and more, drop out of the race to make room for someone who actually intends to win.


Expand the Supreme Court with 4 new centrist-to-left justices after the 2022 election to offset the McConnell bastardization of the Court (see the chart below). And fill every open federal bench with similar people. Caution: This will require you to grow a pair.
Fix Congress and the Supreme Court – Say it with me: "Term limits." This is a requirement for survival.
Offer statehood to Puerto Rico and DC in 2023, both to improve Democrat headcount in Congress and because it's the right thing to do.
Treat rural and non-college educated citizens with respect. It will be a refreshing change. Start by fielding really good congressional candidates in red states and fund them well so they can connect with voters just as though they're human beings, not elitists.
Aggressively attack the blabbers who indirectly kill people by lying about Covid, those online, on cable and in Congress. Call them mean names that they so richly deserve. Call out the "stop the steal" liars in Congress. Do it in the well of the Senate and House. Do this aggressively. Translation: Grow a pair.
Get help with messaging. The Republicans came up with "Stop the Steal." However dishonest, it's a great bumper sticker and rallying cry. What's yours? "We're working on a Build Back Better compromise and maybe we'll have something in a couple of years or so"? "Gosh, Mitch is a meanie?" Will Rogers said it best: "I am not a member of any organized political party. I am a Democrat." It's time to both end such self-defeating stuff – it isn't cute anymore – and present a compelling message to the country that people can remember and champion.
Start playing the right game. This ain't beanbag; this is hardball. If at any time you're unsure what to do, ask yourself what Mitch McConnell would do were he in your circumstances.
I repeat: This is your only chance. Don't screw this up.
_________________________
Approval Rating of Supreme Court Drops to Lowest Level – EVER
.
Our approval of the Supreme Court has

plummeted 18% this year alone.
Expect it to get worse, unless we do something about it.



Resources
Hungarian-Style Soft Fascism Is the GOP's Ruthless New Brand, by Thom Hartmann
Do Democrats Have the Courage of Liz Cheney?, by Tom Friedman
Our Constitutional Crisis Is Already Here, by Robert Kagan
This Is Why We Need to Spend $4 Trillion, by David Brooks
Protests Are Taking Over The World. What's Driving Them?, by Zachariah Mampilly
————————————
The days are dwindling for us to take action. Get up. Do something to make things better.
Did someone forward this to you? Welcome! Please subscribe – use the simple form above on the right. And pass this along to three others, encouraging them to subscribe, too. (IT'S A FREEBIE!)

And add your comments below to help us all to be better informed.
Thanks!

The Fine Print:
Writings quoted or linked from my posts reflect a point I want to make, at least in part. That does not mean that I endorse or agree with everything in such writings, so don't bug me about it.
Errors in fact, grammar, spelling and punctuation are all embarrassingly mine. Glad to have your corrections.

Responsibility for the content of these posts is unequivocally, totally, unavoidably mine.
Book links to Amazon are provided for reference only. Please purchase your books through your local mom & pop bookstore. Keep them and your town vibrant.
JA
Copyright 2023 by Jack Altschuler
Reproduction and sharing are encouraged, providing proper attribution is given.