.  .  .  should be representative of the people.
Ours isn't.
Well north of 80% of us want far greater regulation of guns than we got with the recent milquetoast bill. And even that weenie bill required accumulating hundreds of thousands of murdered people to sufficiently motivate legislators captured by the gun industry to find the courage to stand up for little school kids. Not representative.
BTW – Canada just banned the importation of handguns. They are taking substantive steps to make their country safer. Tell me again why we can't take strong measures to stop, oh, say, school shootings. Note that the words "school shootings" is a sanitized version of what actually happens. The reality is children are ripped to pieces by bullets from assault weapons. Read the linked article.
Nearly 70% of us want abortion to be legal, but the Supreme Court killed that at the federal level, this in a Bible thumping tantrum. You can download the 15th century based majority opinion written by Justice Alito here, although I warn you that it is 79 pages of drivel.
At the same time, half the states are in the process of making abortion illegal at that level. Ref: Kansas, where the state legislators are thumping their Bibles to end abortion, but the people just deep-sixed the proposed amendment to their state constitution that would have done just that. But the self-righteous zealots in Topeka have promised to be back to thwart the will of the people. Not representative.
The vast majority of We the People want democracy. Nevertheless, the Republican Party is doing everything it can to destroy the democracy the majority of us want, as legislators raise fists, lie and pass laws to steal elections from – guess who? – We the People. Not representative.
It used to be unthinkable for a political candidate to declare before an election that if they win it was a free and fair election, but if they lose that the election was stolen by massive voter fraud. Heads I win; tails you cheated. There are a bunch of Republicans claiming that now, before the upcoming mid-term election. 26% of Americans actually believe that deceit, but the majority of We the People see the dishonesty and manipulation and say no. Still, that's what the autocrat wannabees are saying to us. They're unrepresentative.
Viktor Orbán, the dictator of Hungary, was the keynoter of the Conservative Political Action Committee (CPAC). He spouted racist, anti-Semitic hatred and immigrant slurs, "a pure Nazi speech worthy of Goebbels". The rabid attendees cheered him wildly. Why are Republicans celebrating dictators like Orbán and Putin?
All this and more would not have been possible just a short time ago. Can you imagine Republicans as autocrats trashing democracy during the Cold War? Or during Reagan's presidency? Unthinkable. And it would have been unrepresentative.
To be fair, we've always had a minority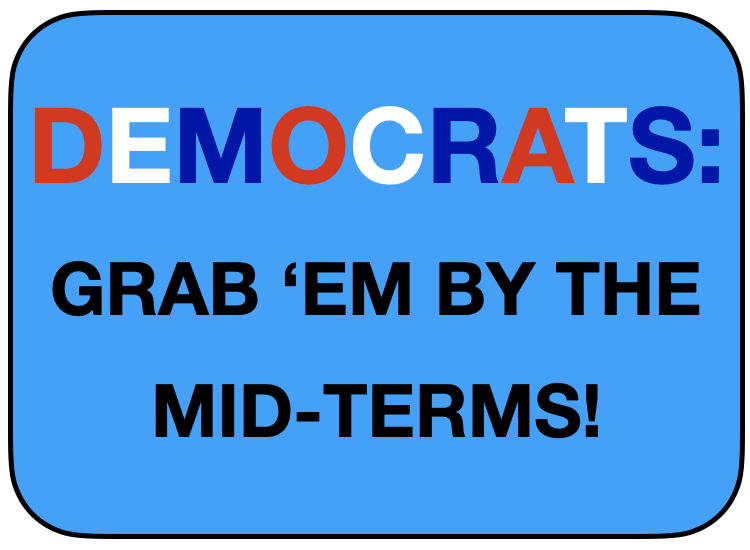 population of Christian nationalism zealots who want the United States to be a theocracy. That's an autocracy with a religious text as its constitution, full of sufficiently vaguely worded rules, ripe for interpretation in any way desired by the autocrats. The only theocracies these despot lovers criticize and even hate are Muslim theocracies in Iran, Afghanistan and elsewhere. Be clear, though, that the inevitable result of the "My theocracy is better than your theocracy" insanity is a new Crusades.
Wait! That's it! Let's send drones and a bunch of Navy Seals dressed as palmers and knights to all those Muslim countries to force them to change to our pure Christian nationalism ways. Forced conversion always works so well.
And we can apply that same technique to our coastal elites to change their colors to bloody red. This is shaping up to be a joyous global spectacle of outrage and murder on an exponential scale that might satisfy even the apocalyptic world enders. Of course, we'll need world maps to be redrawn showing both that the Earth ia flat and that there be monsters off the edges. O' the glory of the age of darkness we'll create with our country run by unrepresentative autocrats!
Or we can come to our senses and vote out of office the traitors to democracy, the unrepresentative ones, and once again be that shining city on the hill, holding the lamp for all the world to see. And we'll tell Viktor Orbán to go away and never come back.
————————————
Our governance and electoral corruption and dysfunction and our ongoing mass murders are all of a piece, all the same problem with the same solution:
.
Fire the bastards!
.
The days are dwindling for us to take action.

Get up!

Do something to make things better.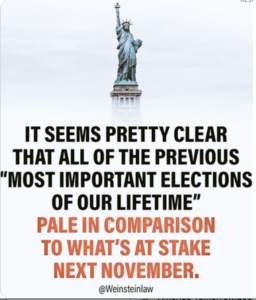 Did someone forward this post to you? Welcome! Please subscribe – use the simple form above on the right. And pass this along to three others, encouraging them to subscribe, too. (IT'S A FREEBIE!)

And add your comments below to help us all to be better informed.
Thanks!

The Fine Print:
Writings quoted or linked from my posts reflect a point I want to make, at least in part. That does not mean that I endorse or agree with everything in such writings, so don't bug me about it.
There are lots of smart, well-informed people. Sometimes we agree; sometimes we don't. Search for others' views and decide for yourself.
Errors in fact, grammar, spelling and punctuation are all embarrassingly mine. Glad to have your corrections.

Responsibility for the content of these posts is unequivocally, totally, unavoidably mine.
Book links to Amazon are provided for reference only. Please purchase your books through your local mom & pop bookstore. Keep them and your town vibrant.
JA
Copyright 2023 by Jack Altschuler
Reproduction and sharing are encouraged, providing proper attribution is given.