Reading time: 91 seconds
I'm thinking about the honoring of Dr. Martin Luther K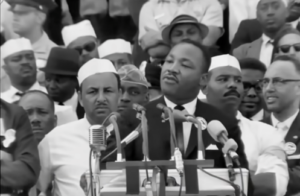 ing, jr. earlier this week and doing something of an inventory.
For example, it's striking – stunning even – to hear Dr. King's hopes, indictments, demands and predictions in his I Have A Dream speech, as delivered on the steps of the Lincoln Memorial on the National Mall, August 28, 1963 and to realize yet again that his words are timeless. They shouldn't have to be.
He said, "We can never be satisfied as long as the Negro is the victim of the unspeakable horrors of police brutality." That was in 1963, just 18 months before Bull Connor and his Selma Police thugs, along with Alabama State Trooper thugs, brutalized defenseless people doing nothing more than crossing a bridge in order to march to Montgomery, the state capitol, to demand their rights. I'm sure glad that couldn't happen today.
Except that two weeks ago Keenan Anderson, a 31 year old Black teacher and father was repeatedly tasered by Los Angeles police. They brutalized him, even as he begged for help. Indeed, he was brutalized to death. By police.
To be fair, Anderson had committed the grievous crime of seeking help following a traffic accident while Black. Think: George Floyd treatment; and Breonna Taylor; Ahmad Aubrey; Trayvon Martin; Duante Wright; Philando Castile; Freddie Gray; Eric Garner; Laquan McDonald; and, and, and .  .  . It's still a death defying act for a Black person to encounter police or a self-appointed White police helper, even if all s/he is doing is seeking help or walking away or walking home with a can of Coke and a package of Skittles. Brutal.
The Rabid Rabies Caucus of the Republican Party, the party of voter suppression and disenfranchisement, is waging a ferocious war on "others" to reestablish White Citizens Councils, jelly bean jars at voting places, Whites-only drinking fountains and minority rule in cities, states and in Congress. They are brutalizing our nation with their White supremacy. So are the Albuquerque thugs who shot up the homes and offices of Democrats.
We are told that there are some moderate Republicans who don't support the mouth foamers, but they've been genetically modified so that they can neither stand tall nor speak. As useless, the primary job of the Republican Speaker of the House has degenerated into being a doormat for the foamers, as they rush us – brutalize us – headlong into Jim Crow v-2.0.
What do you suppose Dr. King would say about these people? Re-read his speech – better yet, listen to it and hear his voice. Then you'll know what he would say. Do it, because those people are brutal.
Questions:
1. Do you have a dream today?

2. What will you do to bring it into existence?

Hint: Hope is neither a strategy nor an action.

3. Is today's reality the best we can do?
__________________________

Our governance and electoral corruption and dysfunction and our ongoing mass murders are all of a piece, all the same problem with the same solution:

Fire the bastards!
The days are dwindling for us to take action. Get up! Do something to make things better.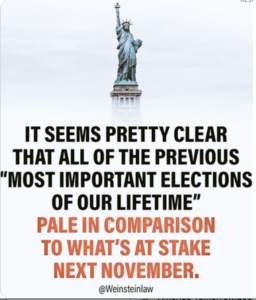 Did someone forward this post to you? Welcome! Please subscribe – use the simple form above on the right. And pass this along to three others, encouraging them to subscribe, too. (IT'S A FREEBIE!) It's going to take a lot of us to get the job done.

And add your comments below to help us all to be better informed.
Thanks!

The Fine Print:
Writings quoted or linked from my posts reflect a point I want to make, at least in part. That does not mean that I endorse or agree with everything in such writings, so don't bug me about it.
There are lots of smart, well-informed people. Sometimes we agree; sometimes we don't. Search for others' views and decide for yourself.
Errors in fact, grammar, spelling and punctuation are all embarrassingly mine. Glad to have your corrections.

Responsibility for the content of these posts is unequivocally, totally, unavoidably mine.
Book links to Amazon are provided for reference only. Please purchase your books through your local mom & pop bookstore. Keep them and your town or neighborhood vibrant.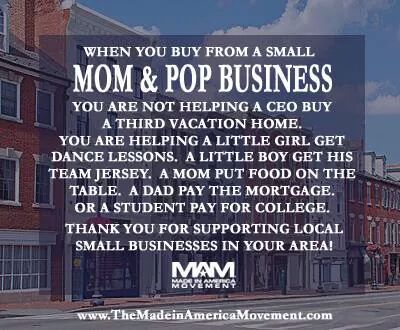 JA
Copyright 2023 by Jack Altschuler
Reproduction and sharing are encouraged, providing proper attribution is given.