Reading time – 5:36  .  .  .
Part 1. Healthcare Wake-Up
The Kaiser Family Foundation just reported that, ".  .  .  nearly 27 million people will lose health insurance as a result of being laid off during the COVID-19 pandemic." Some will go on the ACA exchanges; the majority will wind up on Medicaid; and 6 million poor Americans will have no insurance at all to cover the enormous expense of battling COVID-19 or any other malady and will have to figure out the impossible. Said another way, these folks are already struggling to stay financially afloat and a COVID-19 anvil may be dumped hard onto their little boat.
I know a fellow who commented on a different catastrophe, offering a Machiavellian (or Ayn Randian) comment that sounded like this: "It's sad, but they made their choices and now they have to live with the consequences." Is that our official attitude toward poor people?
We're now being told to get out there, go back to work and go shopping, where we will encounter lots of nice people, some of whom will be disease carriers and may send us to the hospital. I worry what will happen in 2 – 3 weeks to those who are packing bars now and are not wearing face masks. Indeed, the CDC tells us that the likelihood of infection is growing greater in many parts of the country.
Wait, greater? And we're supposed to go back to work and drive the numbers still higher?
Yes, because we're warriors, wartime President Nero tells us. So, get out there and fight. Drive up herd immunity, which to the best of my understanding, means that those who manage to survive this deadly virus will probably have immunity. Or not. The experts really don't know how that will work. And you have to get sick first to get that immunity but you might die from the infection long before you would have become immune. Further, well over 6 million Americans won't be able to pay for their healthcare if they survive the disease.
Can we agree that we need to figure out the best way for all of us to be able to get healthcare when we need it? Actually, we don't all agree about that, but the overwhelming majority of us do. If that's the goal, then how do we get there?
What I see is that we're about to pay for the healthcare, one way or another, for an additional 27 million Americans who got laid off due to the pandemic and who have little or no insurance. What if we just put on our big boy and big girl pants and face up to the facts that the bumper stickers are right, that shit happens, and that we think everyone should be able to get healthcare irrespective of their wealth? We're paying for much of it anyway, so what if we were intentional and created a really good solution?
I can hear Libertarians wailing and can see Ayn Rand true believers bent over with cramps. I only have two problems with that rugged individualist philosophy. First, it only works for people who are young, healthy and strong. If you can't check all three boxes, you're screwed. Second, Ayn Rand wrote novels – fantasies – all of it was not-real, didn't happen stuff. Doing so brought her fame, fortune and popularity with idealistic (mostly) young men during their formative years. Most of us grew out of believing in the made-up story not long after finding out that there is no Tooth Fairy. Sen. Rand Paul and members of the House Freedom Caucus, however, didn't get the message and are still looking under their pillows every morning. Okay, that was snark.
We're living in the real world where not everyone is young, healthy and strong – or wealthy. Not everyone had open to them the path to true free market enlightenment and success. Some are being cast adrift due to layoffs. Doing nothing while watching that little boat of theirs sink after the anvil crashes into it is a cruel consequence of our own design.
There is a Jewish imperative – Tikkun Olam – which means "repair the world." The Boy Scout version of that is to always leave your campsite better than you found it. Pretty good ideas. No, actually they are imperatives. What repairs are we doing to leave things better than we found them? It is our obligation to our children, grandchildren and great-grandchildren and they are counting on us to do the right things right now.
Which brings us to,
Part 2. Napoleon
There is no shortage of commentary about both what Joe Biden should be doing now, as well as speculation about his relative lack of visibility. I'm reminded of a quotation from Napoleon used by Theodore White in his book The Making of the President 1964. White wrote,
"Never were Republicans denounced [by President Johnson] as such; the opposition was involved in its own civil war, and the president obeyed Napoleon's maxim: Never interfere with the enemy when he is in the process of destroying himself."
That proved to be a big help in sending Johnson's opponent, Sen. Barry Goldwater, back to Arizona and I'm wondering if that is the advice Joe Biden is following today.
In that light, you must read Frank Bruni's piece from April 26, "Trump Self-Destructs." He ends his essay this way:
"Americans who take any comfort from [Trump's nightly coronavirus briefings] were Trump-drunk long ago. The unbesotted see and hear the president for what he is: a tone-deaf showman who regards everything, even a mountain of corpses, as a stage."
Which brings us to,
Part 3. The Math Update
Our first reported death from coronavirus was on February 6; the next two deaths were on February 26. Things ramped up slowly at first and then, as you well know, the death count ramped up very quickly.
It has been 100 days since that first case and we now have a minimum of 89,000 of our fellow citizens dead from coronavirus. We're losing about 2,000 of our friends, neighbors and family every day, which translates to a Pearl Harbor every 1.2 days and a 9/11 every 1.5 days. The White House tells us that things could get worse and predicts that 100,000 – 240,000 Americans will die from this disease.
Well, things are worse right now. We better be really careful how we "open up" our economy, including doing COVID-19 testing in numbers a couple of orders of magnitude greater than we're doing now or we may find out that the White House finally got something right – the counting of our dead. And that is a disastrous consequence of our federal ineptitude.
——————————-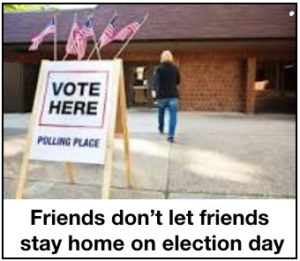 Ed. note: We need to spread the word so that we make a critical difference, so
Pass this along to three people, encouraging them to subscribe (IT'S A FREEBIE!).

Engage in the Comments section below to help us all to be better informed.
Thanks!
The Fine Print:
Writings quoted or linked from my posts reflect a point I want to make, at least in part. That does not mean that I endorse or agree with everything in such writings, so don't bug me about it.
Sometimes I change my opinions because I've learned more about an issue. So, educate me. That's what the Comments section is for.
Errors in fact, grammar, spelling and punctuation are all embarrassingly mine. Glad to have your corrections. Refreshing when someone wants to get the facts right, eh?

Responsibility for the content of these posts is unequivocally, totally, unavoidably mine.
JA
Copyright 2023 by Jack Altschuler
Reproduction and sharing are encouraged, providing proper attribution is given.