Reading time – 3:41 .  .  .
President Trump is just like you and me – except he lies constantly and thinks everything is or should be about him.
In his Q & A with reporters during a Cabinet meeting on Monday, October 21 he expressed many opinions about the Constitution, the economy, his abilities in real estate and the splendor of his Doral resort. He gets to do that.
He also disgorged dozens of "facts," not one of which was true and correct. He doesn't get to do that and get away with it.
Tony Schwartz, the ghost writer of "The Art of the Deal," spent months with Trump, watching and listening as Trump conducted his business. He warned us that Trump lies continuously, that he lies even when it isn't necessary and he will  lie all day long. Sadly, Schwartz was and is right.
It's no breaking news that Trump lies constantly. What is alarming and urgent is that he's now lying to create a fantastical fictional universe. He's desperate to be re-elected and he'll do anything to make that happen, including ruin our country. That's because he knows that the moment he stops being the president will be the moment he will be indicted for a laundry list of crimes. That's why he needs his self-serving fantastical fictional universe.
So, in contrast to what Trump said, no, this isn't the greatest economy ever. No, the Kurds aren't safe, as hundreds have been murdered and Turkey continues to ignore the so-called "pause" that never was and we really have abandoned our ally. No, the troops aren't coming home. And no to every other "fact" he claimed. Go watch his 20 minutes of self-idolizing and report back on the "facts" he got right. Yours will be a very short report.
The point is that while Trump's 38% can't get him re-elected, they and just a few independents and undecideds who don't know the truth could get that job done. They won't realize that they've been had because they will have been persuaded by Trump's fantastical fictional universe, his continuous stream of lies. He paints it so very well, so convincingly.
The question for us is how we will overcome the Trump fantastical fictional universe. How will we get through to enough voters so that they know that Democrats don't hate America; that the wall isn't being built; that the impeachment hearings are exactly what the Founders envisioned; that the Chinese aren't paying Trump's tariffs – you and I are; that ISIS is not being "held"; that the whistle blowers haven't "disappeared" and all the rest? We have just 372 days to figure this out and convince enough Americans to show up and vote against the Con Man in Chief and his fantastical fictional universe and instead vote for America and democracy.
And another thing  .  .  .
Cabinet secretary positions are so important and so powerful that to assume such a position requires confirmation by the Senate of the United States. No schmoes need apply.
Should a cabinet position become empty while the Senate is in recess, the President has the authority to appoint an acting secretary, who may serve up to 6 months. Staying in office longer than that requires Senate confirmation.
Except that's not how things are working now. The Republican controlled Senate hasn't insisted on its Constitutionally mandated duty to review these appointments and Trump has been and continues to be allowed to bypass proper review.
You don't suppose there might be consequences to that do you?
Finally,
President Trump announced that "the impeachment thing" is un-Constitutional. Further, he let us know that the impeachment inquiry into his behavior is a "lynching." Clearly, he needs some help in differentiating things. Luckily, I'm here to provide it.
Observe the two photos below. The one on the left is the Constitution, wherein you can find "the impeachment thing" not once, but twice. That is to say, impeachment is quite Constitutional.
The picture on the right is of a young Negro woman who has been lynched. Lynching is defined as "a premeditated extra-judicial killing by a group." Mob behavior. It is hideous, vile murder. And our president thinks that Congress looking into his behavior is the equivalent of that.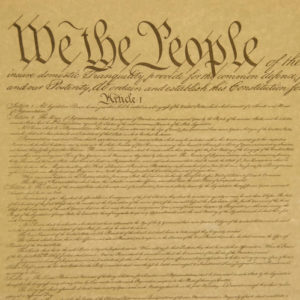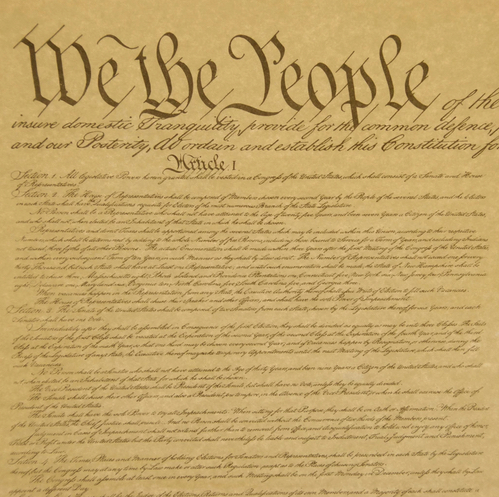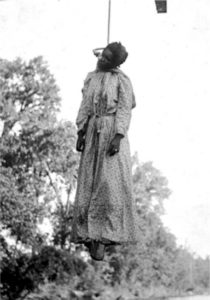 Of course, we know his disgusting comparative only serves to stoke his base and to distract us from his wrongdoing. We certainly won't allow ourselves to be manipulated in that way. Nevertheless, it's important to see past Trump's glib talk and look wide-eyed at the truth of the brutality he embraces.
————————————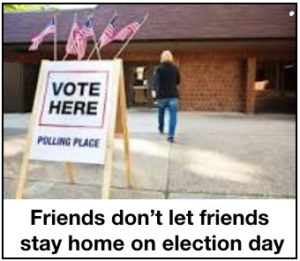 Ed. Note: I don't want money or your signature on a petition. I want you to spread the word so that we make a critical difference. So,
YOUR ACTION STEPS:
Pass this along to three people, encouraging them to subscribe (

IT'S A FREEBIE!

).

Engage in the Comments section below to help us all to be better informed.
Thanks!
NOTES:
Writings quoted or linked from my posts reflect a point I want to make, at least in part. That does not mean that I endorse or agree with everything in such writings, so don't bug me about it.
Errors in fact, grammar, spelling or punctuation are all embarrassingly mine. Glad to have your corrections.
Responsibility for the content of these posts is unequivocally, totally, unavoidably mine.
Copyright 2023 by Jack Altschuler
Reproduction and sharing are encouraged, providing proper attribution is given.