Caution: This post was made in a facility known to contain snark.

Sensitive readers are advised to just get over it. Maybe eat some

comfort food like

chocolate chip cookies as they read.

---
Gimme a Break, Jim Jordan
Apologies, Jim. I've been meaning t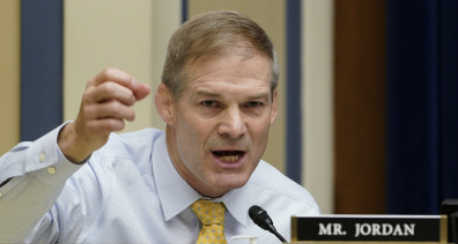 o write to you for a long time, but you know how it is, what with impeachments, insurrections, theft of national security documents and all the other annoying little stuff popping up all the time.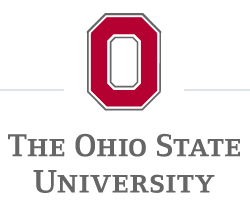 Things have changed since your days at the Ohio State University when you were an assistant wrestling coach. You remember back then when you failed to report all those abuses of student athletes by team doctor Richard Strauss, right? The sexual misconduct stuff? His hands on their genitals?
Just one question about that, Jim. You present yourself to the House and to the nation as a powerful, confrontational, absolutist, principled guy. To you, everything has the competitive urgency of an Olympic gold medal wrestling match, right? If that's true, how come you didn't take a stand to protect those young men at Ohio State who told you exactly what was going on? Where were you when it was time to confront the abuser and the enablers all the way up to the University administrators?
Are you just a paper tiger, Jim, or is it that everything is solely about what serves you best in the moment? I'm starting to worry that maybe those principles aren't as absolute as you'd have us believe.
A word of caution about that reprehensible abuse business, Jim. If enough of the victims decide to make big noise about it, there is still the possibility of censure and even expulsion from the House for you. I don't know much about the statute of limitations for such a wanton refusal to act rightly, but you might even face indictment. So here's what to do, Jim.
First, be sure you have your cockamamie Nazi buffoon "I knew nothing" story all buttoned up. Then, on your next McDonald's run for your fuhrer, put that yooge sack of Big Macs and fries in your car and head on over to Starbucks. Pick up a couple of hemlock lattes, one for you and one for him. Keep yours in the fridge. You'll know when the time is right to slug it down.
Jim, you're amazingly good at gumming up all progress on the critical issues facing our nation, using phony outrage and unrelated inanities. You're really adept at overly aggressive speech and behavior, too, as though you think that the marble floors of the Capitol Building are a big wrestling mat. But, Jim, they aren't. Think of them as unyielding bedrock. Sort of like democracy. You remember democracy, right?
I'm sure your alt-right colleagues see you as a fine trench warfare fighter and there's no doubt that some of those guys wish they could pull off the kind of stuff that you do. You're smart and you're quick, but, Jim, you have the moral judgment of a Komodo dragon. So, while they are self-serving like you, they just don't have the chops for your unique displays of lack of integrity. Well, okay, Marjorie Taylor Greene and Lauren Boebert have chops, too, but they need their assault rifles to look tough.
So, Jim, harbor no illusions of ever being the focus of a chapter in any book about political courage or patriotism. American voters who might possibly admire you or think fondly of you come with dysfunctional rage and a mania for destruction which you and your fellow provocateurs incite. You fight dirty, Jim, rutting in the leavings of the Great Orange Pig. Hey – that's "GOP"!
I have to advise you to dramatically pare back your maniacally rabid support for the disgraced, twice impeached, former president. He's going down, Jim, under multiple indictments. And you're in danger, too, because of all your January 6 phone calls and texts with various subversives in the White House in those heady, anti-democracy days.
You could have been great for America, Jim, but instead you chose to be an extremist terrier, always biting at the heels and ankles of progress. You know that's true, so it kinda sucks to be you, doesn't it, Jim?
Please be sure to recommend to your dysfunctional MAGA family that they listen to President Biden's speech from Independence Hall on September 1. You and they will have to watch it on YouTube (here), since Fox didn't bother to give listeners the audio in real time. Instead, they showed a tiny frame of the President in the corner of the screen, while Tucker Carlson blabbered his stupiditudes. Tell your homies to answer the President's question and declare which side they're on: Trump's or America's. And be sure to tell them and all of us which side you're on, too, Jim.
Oh, never mind. We already know.
Gimme a Break, R-Dudes

I confess that I was stunned when Trump began to dominate the news in 2015, as he wailed every grievance he could make up and blamed opponents of doing every psychopathic thing he himself did. In the mental health field that's called projection. On the street it's called lying.

Republicans are adept copy cats and opportunists, so both Republican politicians and every day citizens learned to mimic the Sociopath-in-Chief, to the point that the Republican Party is now organized around victim-hood. And the default sound they make is a perpetual, disingenuous whine.
I'll let Paul Waldman of the The Washington Post be my Explainer-in-Chief. As you read his essay, which includes comments from "#whine-o Republicans", keep in mind this fact-check: none of the grievances the Republicans blubber about is real. It's all made up stuff, commonly called "lies." All of it.
Click here to access Waldman's piece. Then watch the Politics Girl video here. Many thanks to Steve Sheffey for the pointers. Check out his insightful posts here.
————————————
Our governance and electoral corruption and dysfunction and our ongoing mass murders are all of a piece, all the same problem with the same solution:
.
Fire the bastards!
.
The days are dwindling for us to take action. Get up! Do something to make things better.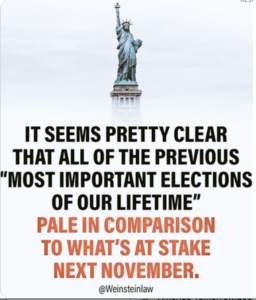 Did someone forward this post to you? Welcome! Please subscribe – use the simple form above on the right. And pass this along to three others, encouraging them to subscribe, too. (IT'S A FREEBIE!)

And add your comments below to help us all to be better informed.
Thanks!

The Fine Print:
Writings quoted or linked from my posts reflect a point I want to make, at least in part. That does not mean that I endorse or agree with everything in such writings, so don't bug me about it.
There are lots of smart, well-informed people. Sometimes we agree; sometimes we don't. Search for others' views and decide for yourself.
Errors in fact, grammar, spelling and punctuation are all embarrassingly mine. Glad to have your corrections.

Responsibility for the content of these posts is unequivocally, totally, unavoidably mine.
Book links to Amazon are provided for reference only. Please purchase your books through your local mom & pop bookstore. Keep them and your town vibrant.
JA
Copyright 2023 by Jack Altschuler
Reproduction and sharing are encouraged, providing proper attribution is given.