Hey – it's September 11. 9/11. That date rings a bell, right?
In this constant blizzard of the absurd, where everything is BREAKING NEWS! our attention is easily diverted. Nevertheless, it's important that we hold on to the truth of it – the horror, the political ineptitude, the generosity of strangers, the selfless courage of our first responders and the determination of the warriors on Flight 93.
This is a good day to remember that day.

---
The Divine Right of Trump
From Wikipedia: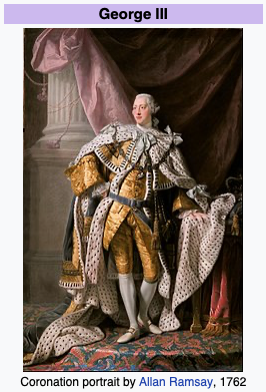 "In European Christianity, the divine right of kings, divine right, or God's mandation is a political and religious doctrine of political legitimacy of a monarchy."
That's very legitimizing if you're the king.
King George III, who in 1776 was on the throne by means of just such a right, was considered by many to be a mad king. Ref: the Declaration of Independence for an astonishing and awful list of things he did. The word "mad" just might come to mind.
He manipulated rules and events to enrich himself and his wealthy aristocrats, including the notorious tax on tea that gave the East India Trading Company a virtual monopoly and triggered the Boston Tea Party. Divine source of power or not, sometimes We The People get to the point where, as Bernie Sanders likes to say, enough is enough, although I've never cared for that phrase when any at all is way too much.
Meanwhile, you can substitute the disgraced, twice-impeached, former president's name for King George III in the Declaration of Independence. Then substitute Trump's egregious wrongdoing, including his illegal, unconstitutional and immoral actions into an updated version and it's now the Declaration of Expulsion. You'll understand immediately that he is totally mad and why he was the loser in the 2020 election. Any of him is way too much.
Plus, there's nothing divine about Trump. So, notwithstanding the mindless and odious Christian theocracy zealots and the "self-defining as patriots" insurrectionists, we turned him out decisively for all those mad reasons. And we'll do so again via the voting booth, should he beat all the legal raps coming his way.
All of which is to announce to Trump and to all of his angry, frothing (some just deluded) voter base and to his vile legislative sycophants that there is no Divine Right of Trump. To paraphrase Obi Wan Kenobi, "These aren't the leaders we're looking for. We can go about our business of replacing them." Here I'm working a Jedi mind trick on you.
To be fair, Trump has one inherent right, albeit constitutional rather than divine. He has the right to be held accountable and to pay the price for his wrongdoing. It's going to be a rocky, uncertain and dangerous road, but, quoting Yoda, "Make that happen we must. On this everything depends."
Yoda is very wise.
Can't Catch a Break
The recent anniversary and media saturation coverage of Princess Diana's death were noteworthy for an unexpected reason.
As their marriage was devolving, both Diana and Prince Charles had extramarital affairs. She was understood and continued to be adored by the public. He was castigated. He never stood a chance, as the public took the side of the pretty princess.
Now Queen Elizabeth II has died after 16 years as a princess and 70 years as queen. She endeared herself to the public, first at age 14, as she spoke via radio to the terrified children of the empire during the blitz of WW II. She brought words of comfort, hope and strength to them. Later she greeted the troops coming home and did so much more over the decades that won over the public. And she reigned for such a long time that few can remember any other monarch.
Immediately upon her death her 73 year old son became King Charles III. It really won't matter what he does or how well he does it. His mother was and will remain so enormously popular that he will be regarded as little more than a caretaker until his son becomes king and renewal begins.
This guy just can't catch a break.
Here's Maureen Dowd's take on this.
————————————
Our governance and electoral corruption and dysfunction and our ongoing mass murders are all of a piece, all the same problem with the same solution:
.
Fire the bastards!
.
The days are dwindling for us to take action. Get up! Do something to make things better.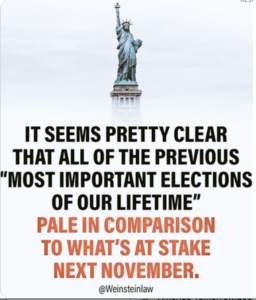 Did someone forward this post to you? Welcome! Please subscribe – use the simple form above on the right. And pass this along to three others, encouraging them to subscribe, too. (IT'S A FREEBIE!)

And add your comments below to help us all to be better informed.
Thanks!

The Fine Print:
Writings quoted or linked from my posts reflect a point I want to make, at least in part. That does not mean that I endorse or agree with everything in such writings, so don't bug me about it.
There are lots of smart, well-informed people. Sometimes we agree; sometimes we don't. Search for others' views and decide for yourself.
Errors in fact, grammar, spelling and punctuation are all embarrassingly mine. Glad to have your corrections.

Responsibility for the content of these posts is unequivocally, totally, unavoidably mine.
Book links to Amazon are provided for reference only. Please purchase your books through your local mom & pop bookstore. Keep them and your town vibrant.
JA
Copyright 2023 by Jack Altschuler
Reproduction and sharing are encouraged, providing proper attribution is given.