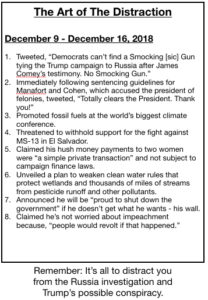 Reading time – 3:41; Viewing time – 4:53  .  .  .
Chiang Kai-shek was the leader of the Republic of China during the Second World War and was our ally in fighting the Japanese. In the Chinese civil war following WWII Mao Zedong's army won and Chiang and his army retreated from mainland China to the island of Formosa, now called Taiwan. Throughout the period we remained an ally of Chiang and saw Mao as our enemy, both because the enemy of our friend is our enemy, and because Mao's Chinese were godless Communists bent on world domination like their Soviet neighbors.
When Stalin died in 1953 Nikita Khrushchev became First Secretary of the Communist Party of the Soviet Union. We didn't like him or the Soviet Union and they were a far greater threat than was China because of their military might and their belligerence. Indeed, Khrushchev was famous for criticizing our capitalism, saying that the Soviet Union would sell us the rope used to hang us. He also said, "We will bury you."
We saw the Chinese and the Soviets as godless Commies and nobody railed more or louder against them than our Republicans. They fashioned themselves as the ones with the heavy starch in their spines, the true defenders of our nation and the foremost opponents of Communism. Republican Richard Nixon made his reputation railing against Communists. But then some odd things happened.
Nixon the Commie hater was in the midst of making the Watergate affair as bad as it could be and off he went to Communist China to sip ceremonial drinks with the very people he had spent decades vilifying. The primo anti-Communist began the process of normalizing relations with Communist China. It was amazing irony.
Ronald Reagan spent decades waving the red, white and blue and vilifying the hammer and sickle and when it was his turn to fight the Cold War he did it by increasing our military spending 43% in peacetime, including development of the B-1 bomber. That forced the Soviet Union to increase their military spending to keep up with us. At last they couldn't do it any longer and, effectively, we spent them into bankruptcy.
At the same time Reagan established a relationship with Soviet leader Mikhail Gorbachev, even as he implored Gorbachev to, "Tear down this wall." Reagan bankrupted the Soviets, made friends with their leader and won the Cold War without firing a shot. No irony here. Then it came back.
It was left to Republican George H.W. Bush to put the final nail in the Soviet coffin. But a Soviet KGB agent named Vladimir Putin wasn't at all happy about what had happened and vowed to return Russia to its former self-imagined greatness.
Fast forward to 2015 and Putin's Russia had figured out how to infiltrate American culture to bend America his way. The U.S. intelligence agencies are unanimous and clear about Russian hacking, propaganda, cyber-infiltrating, as well as human infiltration into our elections, our government and our society.
We're learning of Russian

infiltration of the Second Amendment thumping NRA and what is likely to be found to be tens of millions of Russian dollars filtered through the NRA to get Trump elected.
What the Russians have done is very bad and very threatening. What we have done is far worse.
Under this Republican president we have done nothing to stop the Russians. Trump has refrained from everything he might have done to restrain Russia and has lauded praise on Putin whenever he could. And even those aren't the worst things that have happened.
Our Republican Congress has done nothing to get to the root of the Russian invasion and, indeed, they've done everything they could to block congressional investigations into it. This Republican Congress has done absolutely nothing to prevent yet more Russian meddling. They have put no checks on this president and his Russia enabling, nor any requirements for action to stop the hijacking of our democracy.
Get that these are Republicans, the self-described stalwart defenders and protectors of our nation. They're the chest-puffed strong ones and they're allowing Khrushchev's threats to come true.
The irony is stunning. The cowardice in the face of a clear and present danger is appalling.

————————————
Ed. Note: I don't want money (DON'T donate) or your signature on a petition. I want you to spread the word so that we make a critical difference. That's the reason for these posts. To accomplish that goal requires reaching many people, so:
YOUR ACTION STEPS:
Pass this along to three people, encouraging them to subscribe (IT'S A FREEBIE!). No subscriber information is ever shared with anyone, anywhere, any time.

Engage in the Comments section below to help us all be better informed.
Thanks!
Copyright 2023 by Jack Altschuler
Reproduction and sharing are encouraged, providing proper attribution is given.