Reading time – 3:23  .  .  .
The population of the United States makes up approximately 4% of the of the total world population. Yet we have managed to have 32.3% of all coronavirus cases and 26.7% of all coronavirus deaths on the planet. Even if all the illness and deaths in the  New York tri-state region are removed from the totals, the U.S. is still disproportionately sicker and possesses disproportionately more occupied body bags than any other nation. The math is right. The outcomes are not. (Ref: this post)
How has the richest country in the world, with first rate medical capabilities in healthcare delivery, research, development and the rest managed to perform like a failed nation with pitiful resources? That is the question that will be explored extensively over the next few years. If we are very lucky, the answers will give guidance for how to deal with the next pandemics, which are coming. If we can avoid our current self-defeating behavior, perhaps we'll even follow that guidance.
Actually, we've done that. It happened following the Ebola epidemic ten years ago. President Obama established a standing group of 3 teams for the sole purpose of ensuring that we would be ready for the next pandemic. Wise move. Likely a life-saving move. But in his continuing quest to remove any trace of President Obama, President Trump disbanded those teams and fired all the team members he could.
So, the answer to the question about how we could be performing like a failed nation with pitiful resources is that we have a self-focused executive, devoid of the orientation and skills needed for leadership in a crisis. Everyone who is observing what's going on knows it. We are left with little national leadership that is anything more than political posturing. Many of our state governments are similarly focused on political gain and they're putting millions of Americans at greater risk in the process. It's worse than no leadership at all, because it's counter-productive.
I want to be wrong in my belief that this early "reopening" of our economy will produce a huge spike of illness with terrible consequences for us. I want to be wrong that the partisan cowardice driving these early "reopening" decisions is going to lead to a shortage of body bags very soon. I don't think I'll get my wish and be wrong.
Before the Civil War, escaped slaves would hide in safe houses along the Underground Railroad. They might spend a long time in a dirt hole beneath a cabin to avoid capture and there might be little or no food. Anne Frank spent 2 years in an unheated attic to avoid the Nazis. There are innumerable examples of people having to "hole up" for long periods of time, often in dreadful conditions, yet they did what they needed to do.
In contrast, we are being asked to stay at home with Netlix, home pizza delivery, video games, online school instruction and more. Honestly, it's just a few inconveniences for most of us. We can wear our big boy and big girl pants a while longer.
On the other hand, for those who have lost their income and have no buffer, it's a problem. A really big problem. Answer for yourself what you'd do to make sure your children don't go hungry. You might be willing to risk your life working in a pork processing plant or a nursing home. Our federal and state governments have done a little to help these people, but no long term solution has been offered. That makes the future look particularly bleak for those hit hardest by our need to hunker down and many of the most pandemically dangerous places to work aren't doing enough to provide protection for these workers.
Our government hasn't figured out how to lead and deliver the healthcare protections we need, like extensive, universal testing, so:
What are the chances the geniuses in DC can figure out how to keep our children fed?
What are the chances they can figure out how we can stop being the world's biggest pandemic loser?
——————————-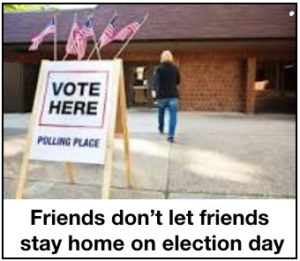 Ed. note: We need to spread the word so that we make a critical difference, so
Pass this along to three people, encouraging them to subscribe (IT'S A FREEBIE!).

Engage in the Comments section below to help us all to be better informed.
Thanks!
The Fine Print:
Writings quoted or linked from my posts reflect a point I want to make, at least in part. That does not mean that I endorse or agree with everything in such writings, so don't bug me about it.
Sometimes I change my opinions because I've learned more about an issue. So, educate me. That's what the Comments section is for.
Errors in fact, grammar, spelling and punctuation are all embarrassingly mine. Glad to have your corrections. Refreshing when someone wants to get the facts right, eh?

Responsibility for the content of these posts is unequivocally, totally, unavoidably mine.
JA
Copyright 2023 by Jack Altschuler
Reproduction and sharing are encouraged, providing proper attribution is given.