Reading time – 2:14  .  .  .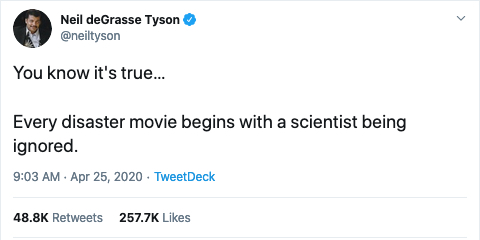 There continue to be comparisons made between the seasonal flu and COVID-19, with the apparent goal of decreasing our perception of the danger of this pandemic. After all, we suffer thousands of deaths every year from the seasonal flu and we don't shut down the country. To put this into perspective, I did some research to compare various high body count episodes of our history, which resulted in the chart below. Decide for yourself what you should do in this pandemic.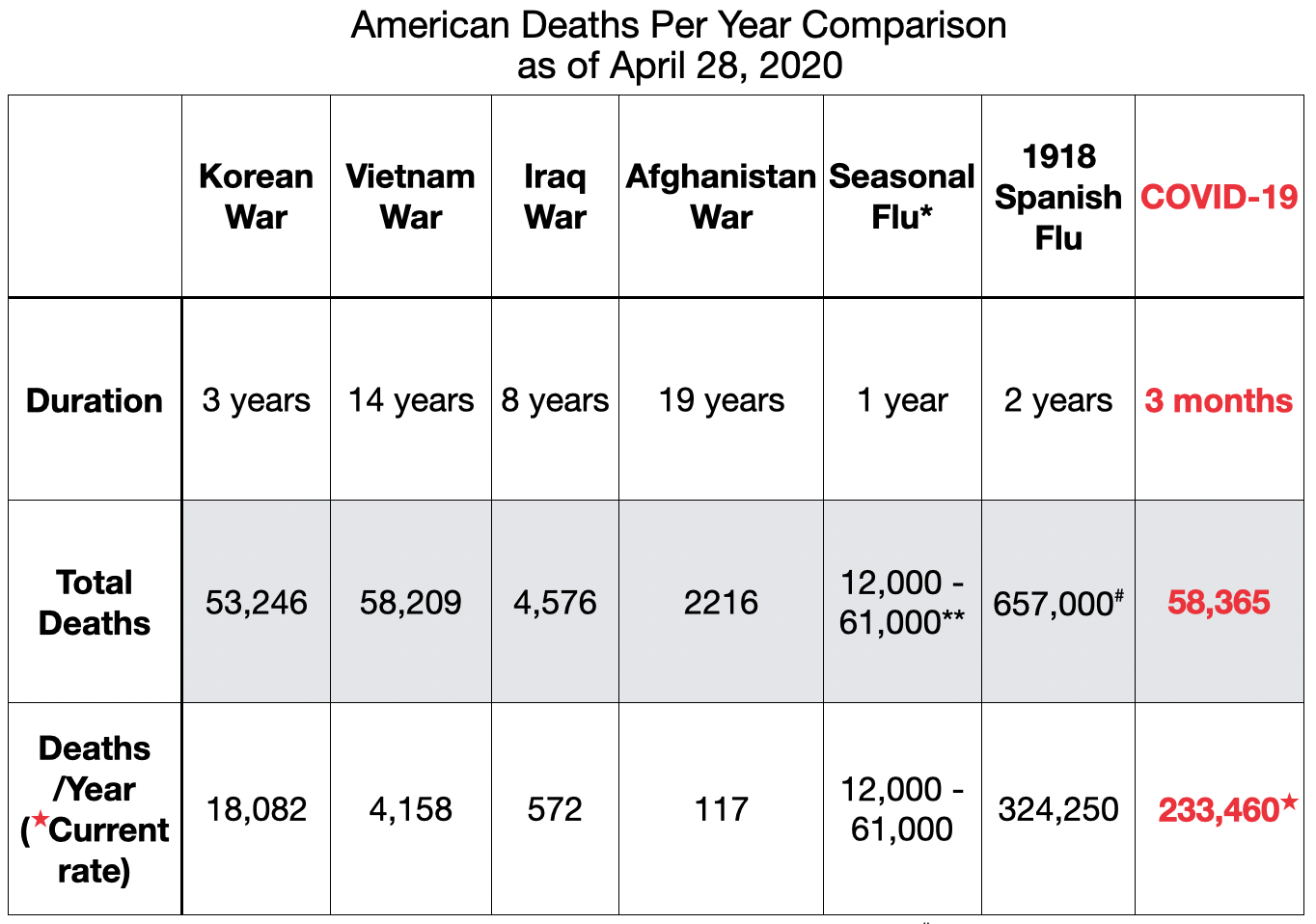 Sources:
War stats: https://en.wikipedia.org/wiki/United_States_military_casualties_of_war
*CDC, as reported at https://www.health.com/condition/cold-flu-sinus/how-many-people-die-of-the-flu-every-year and
https://www.statnews.com/2020/04/09/its-difficult-to-grasp-the-projected-deaths-from-covid-19-heres-how-they-compare-to-other-causes-of-death/
**With no social distancing, masks or other protective gear, testing or extensive use of disinfectants and hand washing.
#CDC at https://www.cdc.gov/flu/pandemic-resources/1918-pandemic-h1n1.html
---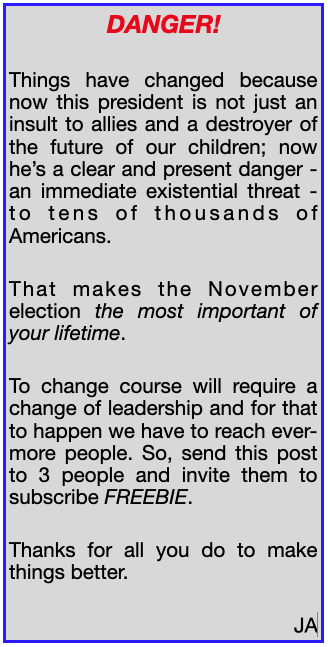 Some comments are in order.
The war deaths per year are skewed because there were vastly different rates of deaths depending on the year. For example, for the first 7 or 8 years of the Vietnam War there were relatively few deaths, while there were many thousands per year following that. The same issue of variation applies to the Iraq and Afghanistan wars.
Deaths from seasonal flu depend on the strain of influenza and other factors, so the number of annual deaths varies greatly.
The total deaths from the 1918 Spanish Flu is a CDC estimate.
The actual annual deaths per year from COVID-19 is yet to be determined because we're only 3 months into the pandemic in the U.S. and only 4 months into the calendar year. Experts believe the rate of illness and death will decrease in the warmer months and may increase substantially in the coming fall and winter months. In other words, we may bend the curve in summer, but that won't eliminate the threat. Consequently, the actual deaths per year may turn out to be substantially different from that shown. Or this calculated number of deaths per year might prove to be frightfully accurate.
Not shown is the death rate, which is approximately 0.6% for seasonal flu and 6% for COVID-19. That is to say, 6 people of every 100 who contract COVID-19 will die. As more cases are identified due to expanded testing, that calculated rate will decrease due to the method used to determine the rate – simple division.
Disease transmission rates were not found, so they are not included. However, the medical professionals have consistently said that COVID-19 transfers from human to human with remarkable and perilous efficiency.
Many experts have said that the strongest predictors of both contracting and succumbing to COVID-19 are, 1. underlying or existing conditions, like heart disease, diabetes, cancer and other infirmities, and, 2. a weakened immune system. A primary cause of a weakened immune system is lifestyle choices, including food choices, exercise, smoking, stress, etc. Translation: Make better lifestyle choices and you'll have a much better chance of surviving this pandemic.
For more on our COVID-19 testing efforts, have a look at this from STAT. Looks like we'll be ramping up our testing capabilities soon to the point that we may have 1/3 to 1/2 of the capacity we need. Maybe.
We Americans love to set records, so this should be a time of celebration, because we passed not one but two landmark numbers: 1. We now have over 1 million cases of COVID-19, and 2. We now have more Americans dead from COVID-19 than the number of names on the somber black granite Vietnam War Memorial on the Mall in DC. We're number one.
Leonard Pitts' article, I Will Not Die of Stupid is a must-read. And if you like parodies, click here.
Like I said: Decide for yourself what you should do.
——————————-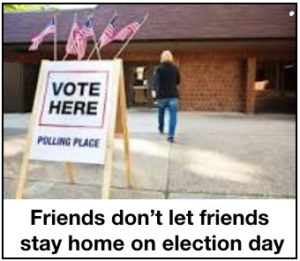 Ed. note: We need to spread the word so that we make a critical difference, so
Pass this along to three people, encouraging them to subscribe (IT'S A FREEBIE!).

Engage in the Comments section below to help us all to be better informed.
Thanks!
The Fine Print:
Writings quoted or linked from my posts reflect a point I want to make, at least in part. That does not mean that I endorse or agree with everything in such writings, so don't bug me about it.
Sometimes I change my opinions because I've learned more about an issue. So, educate me. That's what the Comments section is for.
Errors in fact, grammar, spelling and punctuation are all embarrassingly mine. Glad to have your corrections. Refreshing when someone wants to get the facts right, eh?

Responsibility for the content of these posts is unequivocally, totally, unavoidably mine.
JA
——————————-
Copyright 2023 by Jack Altschuler
Reproduction and sharing are encouraged, providing proper attribution is given.