To you on t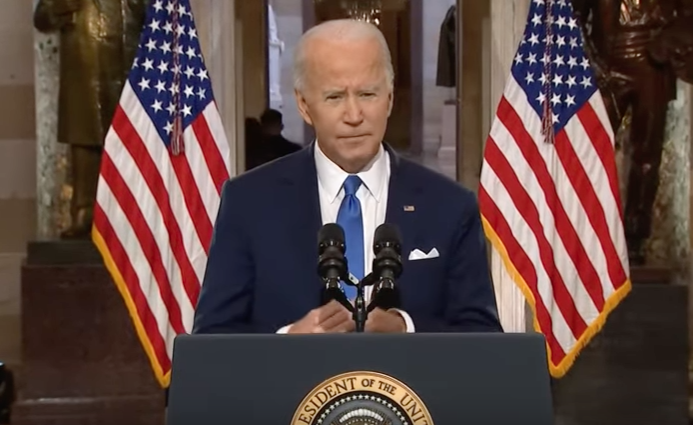 his remembrance of that awful day of brutality visited on the Capitol Building, cops, legislators, staffers, cafeteria workers, maintenance and sanitation personnel, National Guardsmen and our very democracy:
Watch and listen to President Biden's words this day – here's a link. Watch it all.
To the insurrectionists, including the rioters, the planners, the funders, the instigators, the schemers, the conspirators and those cowards making death threats:
Perhaps you puff up hearing the comparisons of what you did to the awful events of December 7, 1941 and to 9/11 and to other terrible days in our national history. Maybe you revel in your ingenuity and your boldness and your capacity to get attention, to make yourself heard. Just look at what you did! Aren't you powerful!
There's just one thing, though.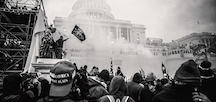 The historical comparisons of what you did were to acts of evil, acts designed to weaken, to destroy, to kill. They are the very things of treachery and treason, so stop pretending that you are a patriot. You are the exact opposite of the Minute Men called to action by Paul Revere. You are anathema to the patriots who responded to Thomas Paine's call to action. You are on the side of America's adversaries and enemies. January 6 was an act of greed, power lust, hate, bigotry, selfishness, rage and cowardice.
And We The People know all of that. You are seen for exactly what you are.
————————————
The days are dwindling for us to take action. Get up! Do something to make things better.
Did someone forward this to you? Welcome! Please subscribe – use the simple form above on the right. And pass this along to three others, encouraging them to subscribe, too. (IT'S A FREEBIE!)

And add your comments below to help us all to be better informed.
Thanks!

The Fine Print:
Writings quoted or linked from my posts reflect a point I want to make, at least in part. That does not mean that I endorse or agree with everything in such writings, so don't bug me about it.
There are lots of smart, well-informed people. Sometimes we agree; sometimes we don't. Search for others' views and decide for yourself.
Errors in fact, grammar, spelling and punctuation are all embarrassingly mine. Glad to have your corrections.

Responsibility for the content of these posts is unequivocally, totally, unavoidably mine.
Book links to Amazon are provided for reference only. Please purchase your books through your local mom & pop bookstore. Keep them and your town vibrant.
JA
Copyright 2023 by Jack Altschuler
Reproduction and sharing are encouraged, providing proper attribution is given.