Ed. note: If this post describes you, this is going to hurt. If it doesn't describe you, it still applies to a minimum of 36% – 60% of eligible voters. What will we do about that?

---
We were staggering in our rage and sorrow over 10 grannies, 2 teachers and 19 little kids having been murdered. For most of us it was primarily about the kids. Evolution has hard wired us to protect children, so the wanton slaughter of 9- and 10-year-olds more than rankled us.
And it rankled Christine Emba, too. She's an opinion writer for The Washington Post and she accurately aimed her blame finger directly at those most responsible for the ongoing American massacre, this in her brilliant piece, You. This Is Your Fault.
For example,
"You, the gun-obsessed minority who lord over our politics and prevent change from being made. You, who mumble "thoughts and prayers" but balk at action.
"You, the "shooting hobbyist" or "gun enthusiast" who advocates against gun control because you think anything that makes your weekend amusement even the slightest bit more difficult to participate in is not to be borne.
"You, the performative patriot who believes that background checks, age limitations, training requirements — any reasonable regulations that could help keep people safe — are insufferable limitations on your freedom.
"You, the sophist who says "guns don't kill people, people kill people," as if those people aren't killing others using guns, as if it isn't obvious that the havoc they wreak would be much reduced had they not been given easy access to weapons of mass murder."
She goes on unsparingly and correctly, but I think there's a missing step in her logic. You can see it clearly by recognizing that We The People want serious steps to be taken to protect us. For example, 80 – 90% of Americans want universal background checks on the sale or transfer of all firearms and it's been in that range at least since Sandy Hook. How is it, then, that nothing has happened to deliver what we want?
Note: As this is being written a watered down gun safety bill that will accomplish very little is slow-poking its way through Congress. It is legislation that is carefully crafted not to offend gun "enthusiasts" and will protect almost nobody. Still, it's a first step. Who knows? Maybe our school kids will live long enough to see a second step.
The answer to why We The People don't get what we want is that we keep electing toadies who make sure that nothing happens that might upset their "base". But that begs the question of why we elect those people, which gets to the core or our national problem.
Angry people and extremists take action – they vote. The not-so-angry people are less motivated. They vote in pathetically low numbers. Roughly 36% of eligible voters don't vote in presidential elections and it's often much worse than that. About 60% of voters blow off mid-term elections and very few bother with primary elections. That puts a lot of power into the hands of angry extremists who show up and vote.
They show up in big numbers relative to their overall size. They overwhelm the votes of the lazies and thereby get their way.
.
That's how the extremist, Trump sucking candidates win elections.



.
Translation: the voices of the extremists drown out the rest of us because the rest of us couldn't be bothered to get up off our butts and vote.
So, to use Emba's introductory words and mimic her style,
" .  .  .  someone is to blame.
"You. It's your fault."
You, the self-focused, who are unwilling to look beyond yourself to the grave harm being done all around you.
You, who can't be bothered to register to vote because it's a nuisance and, besides, there are millions of others taking care of that voting thing.
You, for whom Roe isn't a big deal, so you don't make your voice heard about the outright assault on all women.
You, who think voting rights are important, but you sit mute, as tens of thousands of our fellow citizens are having their right to vote stripped from them in Republican controlled states, resulting in stolen elections.
You, who think global warming is going to be a problem for our children and grandchildren. You worry, too, about our fellow citizens today who suffer and die from monster tornadoes and from once-in-a-century hurricanes that now happen every year, and from our forest fire "season" that lasts all year. But you sit in silence on election day.
You, who hear the horrid lies mouthed by self-serving, self-justifying traitors to democracy and all you can muster is a shake of your head and a click on the TV remote.
You, who sit immobilized as Otero County in New Mexico has become first in the nation to officially overturn the will of We The People, using bogus claims, lies and fraud. And you know that more counties and states will follow the fraudulent pretense, "If we didn't win, then somebody cheated, so we're officially claiming victory for our side." And still you stay home on election day.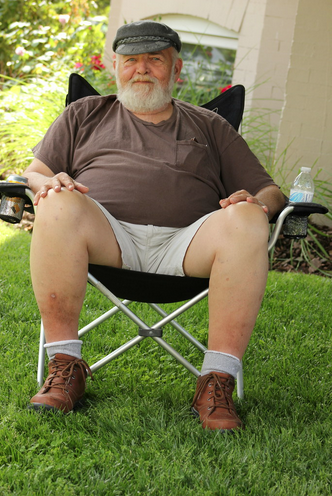 Again, if that's not you, that's great. But our problem is the passivity of at least 36% of eligible voters in some presidential elections and about 10% more than that in most. That skews outcomes in a self-destructive direction. Roughly 60% don't show up for mid-term elections and it's worse for primaries. These people remain idle as our rights and our very way of life are being stolen from all of us. It's like sitting meekly on a lawn chair watching burglars empty your house and load your stuff into a moving van.
Those voices calling you to register, to vote, to contribute, to rally and more are telling you to take action now, because if you don't, the angry extremists will not only empty your house of all you hold dear; they will take your entire house and your lawn chair, too.
We are in this terrible fix, where millions believe huge volumes of stupid stuff, including "1776 Returns," where violence is declared to be okay in pursuit of what they individually and delusionally want, this at the expense of all the rest of us. The angry extremists are doing to our country the kinds of cruelties and injustices that King George III did and against which our Founders rebelled. Worse, our criminal faux-patriot wannabees are going to have their way, taking all your stuff and your house, unless you get off that damn lawn chair.
Thomas Paine spoke to his contemporaries, imploring them to patriotism for their birthing nation. His words live on today, but be clear that they are not for the January 6 criminals or their millions of sympathizers, who try to usurp them. Paine's words are for you and me.
————————————
Our governance and electoral corruption and dysfunction and our ongoing mass murders are all of a piece, all the same problem with the same solution: Fire the bastards!.
The days are dwindling for us to take action. Get up! Do something to make things better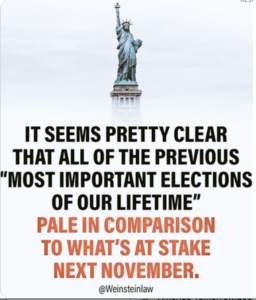 Did someone forward this to you? Welcome! Please subscribe – use the simple form above on the right (IT'S A FREEBIE!). And pass this along to three others, encouraging them to subscribe, too. Be sure to add your comments below to help us all to be better informed.
Thanks!

The Fine Print:
Writings quoted or linked from my posts reflect a point I want to make, at least in part. That does not mean that I endorse or agree with everything in such writings, so don't bug me about it.
There are lots of smart, well-informed people. Sometimes we agree; sometimes we don't. Search for others' views and decide for yourself.
Errors in fact, grammar, spelling and punctuation are all embarrassingly mine. Glad to have your corrections.

Responsibility for the content of these posts is unequivocally, totally, unavoidably mine.
Book links to Amazon are provided for reference only. Please purchase your books through your local mom & pop bookstore. Keep them and your town vibrant.
JA
Copyright 2023 by Jack Altschuler
Reproduction and sharing are encouraged, providing proper attribution is given.