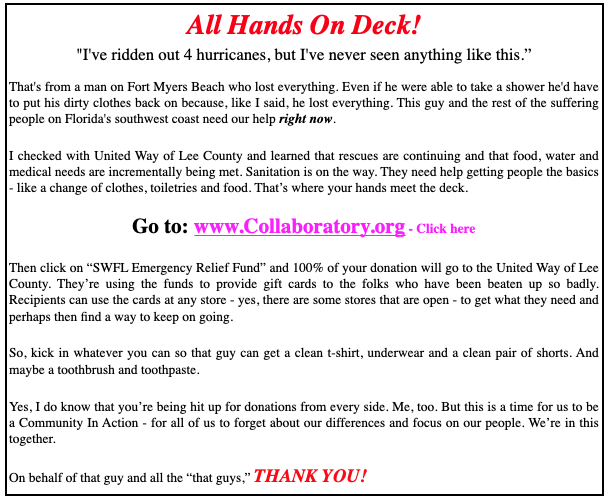 This is a continuation of the Mostly Serious- Part One post of October 9, 2022.
---
Page 4: This Isn't New, But
The Russians and the Saudis just decided to cut oil production by 2 million barrels per day. That will lower world supply, driving prices higher, which you will feel every time you fill your gas tank. We've done this dance with oil producers many times and we always get our feet stomped on. Same thing when the gouging comes from our domestic refiners. Think: Arab oil boycott in the 70s and price gouging this year.
In addition, many people have noticed that there probably is something to the claims of over 97% of international climate scientists who say that we humans are the biggest contributors to global warming. That's leading to things like vastly more destructive hurricanes (I know you noticed that), droughts of Biblical proportions, rising sea levels that will flood coastal cities and more.
What that means is that drilling to produce more oil to lower costs probably isn't a good solution to anything except more profit for the fossil fuel industry companies in the short term and ever worsening ecological disasters for all of us. Good news! We're not required to be that, hmmm, what's the word? – oh yeah: Self-destructive.
Maybe it's a good time to start weaning ourselves off our dedication to self-destruction. We could do things like:
Start a massive program to install solar collectors on every roof and wind farms everywhere it's windy.
Start upgrading our electric grid.
Make big incentives for people to replace their gas guzzlers with electric cars.
Begin construction of a huge number of charging stations.
Incrementally shut down coal and oil fired power stations.
Fund ongoing research to produce better power generation and storage.
You get the idea: Initiate a Manhattan Project to bring this country into the 21st century. Sooner or later we're going to do this because we have to; otherwise we, our kids and grandchildren are gonna die.
I'm completely serious about all of that.
"If we want to make a difference, we need to maximize our energy security, national security and economic security, all at once. The only way to do that effectively is to incentivize our market to produce a stable and secure supply of energy with the lowest possible emissions at the lowest possible costs as fast as possible.
"The only truly effective way to do that is with a strong price signal – either taxes on dirty stuff or incentives for clean stuff – plus steadily increasing clean energy standards for power generation .  .  .  "
Page 5: A Final Serious Note
Republicans are fighting progress with all the hypocrisy they can muster, and they  can muster a lot of it. They excoriate Biden and Democrats for inflation, including high gas prices, but produce not even one idea to combat it. With blithe disregard for victims of global warming events they indifferently mumble something about "thoughts and prayers." That probably won't help the people in Lee County FL, any more than their thoughts and prayers have helped mass shooting victims anywhere. And they continue to support the candidacy of mentally scrambled Herschel Walker because for them it's Power Uber Alles.
From Dana Loesch, former spokesperson for the NRA:
"I don't care if Herschel Walker paid to abort baby eagles. I want control of the Senate."
From David Corn of Mother Jones:
" .  .  .  how much does it matter if a Republican says he or she is a conservative, moderate, or liberal, if he or she believes Barack Obama was born in Kenya, the 2020 election was stolen from Trump, and Democrats are scheming pedophiles?
"The polling numbers on these reality-free propositions for Republicans .  .  . are 40, 50, 60 percent."
"This is not an ideological polarization. It is a divide over reality and rationality."
Which is all about grabbing power at the expense of all higher brain functions. Minority rule.
Tell me you're getting this.
Too many Americans are sleep walki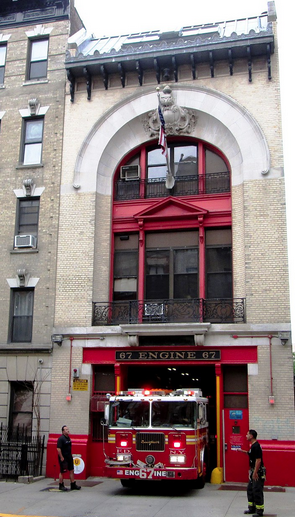 ng in a metaphorical democracy fire. The fire trucks are at the ready in the firehouse, but they're just sitting there with nobody at the wheel, even as the 911 phone is screaming its alarm, the huge bell is clanging, sirens are wailing and everywhere flames are scorching the halls of democracy.
WAKE UP!
.
If you're already awake, jab an elbow into the ribs of the people on your right and on your left to wake them up. It's time for all of us to climb aboard the fire engine to answer the call of democracy.
All of us should be serious about that.
"The times have found us." – Thomas Paine
————————————
Our governance and electoral corruption and dysfunction and our ongoing mass murders are all of a piece, all the same problem with the same solution:
.
Fire the bastards!
.
The days are dwindling for us to take action.

Get up!

Do something to make things better.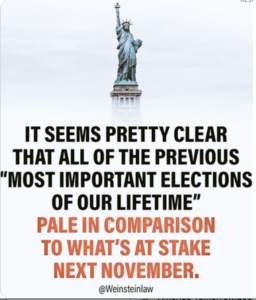 Did someone forward this post to you? Welcome! Please subscribe – use the simple form above on the right. And pass this along to three others, encouraging them to subscribe, too. (IT'S A FREEBIE!) It's going to take a lot of us to get the job done.

And add your comments below to help us all to be better informed.
Thanks!

The Fine Print:
Writings quoted or linked from my posts reflect a point I want to make, at least in part. That does not mean that I endorse or agree with everything in such writings, so don't bug me about it.
There are lots of smart, well-informed people. Sometimes we agree; sometimes we don't. Search for others' views and decide for yourself.
Errors in fact, grammar, spelling and punctuation are all embarrassingly mine. Glad to have your corrections.

Responsibility for the content of these posts is unequivocally, totally, unavoidably mine.
Book links to Amazon are provided for reference only. Please purchase your books through your local mom & pop bookstore. Keep them and your town vibrant.
JA
Copyright 2023 by Jack Altschuler
Reproduction and sharing are encouraged, providing proper attribution is given.