The case is from North Carolina, Moore v. Harper, and it is perhaps the most threatening challenge to our freedom and to our way of life in our nation's entire history. It will be heard in the Supreme Court oin December 7. We better hope that it doesn't become a day of infamy.
This state bill is a brazen step to undermine the fundamental principle of checks and balances and to destroy election integrity by vesting all election power in state legislators, not We The People. It would prohibit all state court and executive review of legislative tampering with our rights, regardless of how outrageous and democracy crushing a legislature is.
This travesty of a bill would allow state legislators to:
– end early voting and vote-by-mail
– close polling places to make it difficult for opposition voters to vote
– rig voting maps to favor one party and keep them in power forever (gerrymandering)
– bring back Jim Crow voting laws
THIS BILL WOULD ALLOW STATE LEGISLATORS TO COMPLETELY IGNORE THE WILL OF THE VOTERS!
This is cheating-by-substitute-electors on steroids. In contrast to Trump's lying, his  "stop the steal" fraud, these legislatures would actually have the power to steal elections. We know that's true, because doing so is the entire intent of this heinous bill. It is an effort to make legal what Trump, John Eastman and their cult of thieves tried to do on January 6.
Follow this link to Vox's description of this seditious North Carolina bill and read about it in Sheila Markin's explainer.
It's as clear as can be that this North Carolina perversion is an effort to end elections altogether and to vest all power in the legislators of one party – NOT WE THE PEOPLE. That's how Russia, China, Hungary, Iran, North Korea and all authoritarian countries operate. If the Court enshrines this nuclear bomb into our democracy, all swing states (predominantly Republican) will pass identical laws and our experiment in self-rule will be over. Dead. Your voice will be silenced permanently.
I wrote "clear as can be," but it may not be clear enough for six far right Supreme Court Justices, who have their religion and their extremist rationalizations blinding their eyes. Should they decide in favor of the petitioners (the North Carolina state legislators), they will claim their conservative bona fides, but there is nothing conservative about disenfranchising all voters in the state, nor of ending the safety of checks and balances.
What's really odd and so deeply troubling is that the Supreme Court decided to hear this case at all. It's so plainly anti-Constitution that they should have refused it immediately.
These justices have proven their immunity to public opinion (see Dobbs or ask that raped, 10-year-old Ohio girl), and I'm not at all clear what we can do to stop this Constitution killing machine, the Supreme Court.
During the Senate confirmation hearings on John Roberts, Neil Gorsuch, Samuel Alito, Brett Kavanaugh and Amy Coney Barrett, they all assured us of their belief in stare decisis – to leave Supreme Court precedent unmolested – and that Roe was settled law.
So-called "moderate" Sen. Susan Collins (R-ME) was the deciding vote on the Kavanaugh confirmation and she declared that in a private meeting he had given her his assurance about Roe. She believed him, too, just as the Senate believed all 6 extremist justices.
Where did Collins' common sense go? How did she allow her BS detector to become inoperative? For that matter, how did senators fail to believe Anita Hill and instead they believed Clarence Thomas and his "high-tech lynching" deception?
Now these extremists are in a position to end our democracy. Once it's gone, it's gone forever. There will never be a chance to vote it back. That's why this is perhaps the most threatening challenge to our freedom and to our way of life in our nation's entire history.
NOTE: For best clarity about this case you must read Sheila Markin's post. She has the legal bona fides to analyze what's at stake and she puts it in plain English for us.
Meanwhile, you can join Common Cause-Ohio's listening party for the oral arguments in this case at 8:45 – 10:15 AM CST tomorrow, or listen on the Supreme Court web site.
————————————
Our governance and electoral corruption and dysfunction and our ongoing mass murders are all of a piece, all the same problem with the same solution:

Fire the bastards!
The days are dwindling for us to take action. Get up! Do something to make things better.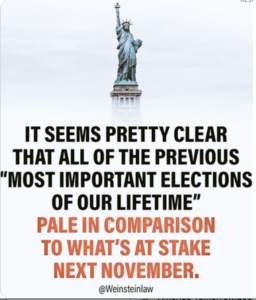 Did someone forward this post to you? Welcome! Please subscribe – use the simple form above on the right. And pass this along to three others, encouraging them to subscribe, too. (IT'S A FREEBIE!) It's going to take a lot of us to get the job done.

And add your comments below to help us all to be better informed.
Thanks!

The Fine Print:
Writings quoted or linked from my posts reflect a point I want to make, at least in part. That does not mean that I endorse or agree with everything in such writings, so don't bug me about it.
There are lots of smart, well-informed people. Sometimes we agree; sometimes we don't. Search for others' views and decide for yourself.
Errors in fact, grammar, spelling and punctuation are all embarrassingly mine. Glad to have your corrections.

Responsibility for the content of these posts is unequivocally, totally, unavoidably mine.
Book links to Amazon are provided for reference only. Please purchase your books through your local mom & pop bookstore. Keep them and your town or neighborhood vibrant.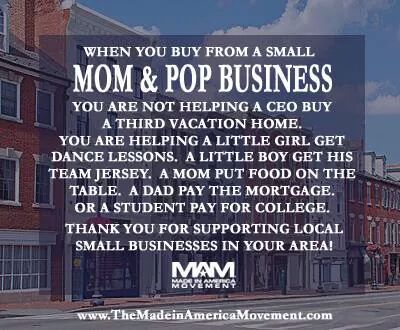 JA
Copyright 2023 by Jack Altschuler
Reproduction and sharing are encouraged, providing proper attribution is given.