Cliven Bundy is a rancher in Nevada who rented grazing land for his cattle from the Federal Bureau of Land Management. By 2014 he had failed to pay his grazing fees for over two decades and owed over $1 million.
He claimed that his refusal to honor his agreement was because of federal government overreach – he's a state and local government sort of fellow. In addition, he aligns with "the sovereign citizen movement (which holds that people are answerable only to their particular interpretation of the common law and are not subject to any government statutes or proceedings)." That must be a very self-satisfying worldview.
Following years of invoicing, cajoling and threatening Bundy to get him to pay his bill,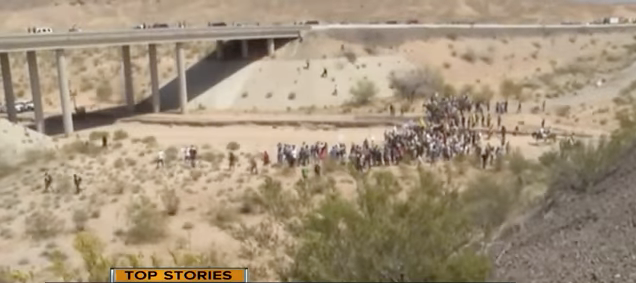 all to no effect, people at the BLM had had enough of his deadbeat act and sought to collect up close and personal. That led to Bundy's armed standoff against state and federal government personnel. Bundy and hundreds of supporters brought their full-chested puffery, their assault rifles and their children to be used as shields. I guess that's what real men do.
President Obama, a thoughtful man, sought a non-violent solution to the standoff, not wanting a repeat of the debacles at Waco and Ruby Ridge. Government troops backed off and two years later Bundy was arrested by the FBI at the Portland International Airport. He had been on his way to support the standoff at the Malheur National Wildlife Refuge in Oregon. That was another middle finger demonstration against the federal government, this one led by Bundy's son, Aamon. Unfortunately, Bundy's court adventure for his freeloader fiasco ended in a mistrial and he was not re-tried.
The point of detailing this sad episode of "You can't tell me what to do" is that there was no accountability for Bundy for his wrongdoing. Other than having to defend himself in court, Bundy paid no price for flaunting our laws. That is arguably a brick in the foundation underpinning the violence, lawlessness and profoundly anti-Constitutional beliefs and actions challenging law and order in this country right now.
For example, given Bundy's having gotten away with his highly rationalized lawlessness, why wouldn't Stewart Rhodes, leader of the treasonous Oath Keepers, imagine that he could get away with seditious conspiracy, obstructing an official proceeding and more? His self-certainties about his imagined patriotism were right in line with Bundy's.
With our national bent for conflict avoidance, we had unintentionally told Rhodes and everyone like him that they could do as they pleased. We gave that same clear message to the thousands who showed up on January 6 to attack and deface our symbol of democracy and to overthrow our government – the government We The People elected.
Our national lack of accountability didn't start with Bundy. Reagan got away with his Iran-Contra lawbreaking. Ford pardoned Nixon for the entire line up of his crimes against the Constitution. George W. Bush lied us into two wars, where tens of thousands died and he paid no price. Our message of impunity for committing crimes has encouraged wrongdoing for a very long time.
And that is why it's imperative that the Department of Justice nails every one of the January 6 perps, especially those at the top. It's critical that we demonstrate that our words and our laws mean something.
We need the insurrectionists, the seditionists, to experience the consequences of their actions. We need them to understand down to their bones and at the price of their freedom that our words and our laws mean something.
So, cheer for DOJ Special Counsel Jack Smith, Fulton County District Attorney Fani T. Willis, New York County District Attorney Alvin Bragg and New York Attorney General Letitia James. We're counting on them to drive an immovable stake into the sand. The Stewart Rhodes conviction is a really good start.
Time to take a stand, America. Here's why.
Just In Time
The case is from North Carolina: Moore v. Harper. It will be heard by the Supreme Court this Wednesday. You can join Common Cause-Ohio's listening party for oral arguments at 8:45- 10:15 AM CST this Wednesday, December 7, or listen on the Supreme Court web site. Look for a fuller description of what's at stake – free and fair elections by We The People – in my post this Wednesday morning.
Link Of The Week
'Tis the season and there really is a war on Christmas. I know you want to be on the right side in this fight, so read John Pavlovitz's insightful explainer here.
Our governance and electoral corruption and dysfunction and our ongoing mass murders are all of a piece, all the same problem with the same solution:
Fire the bastards!
The days are dwindling for us to take action. Get up! Do something to make things better.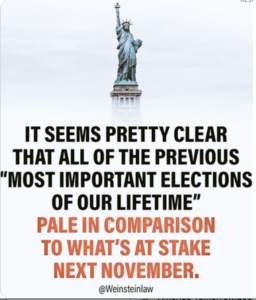 Did someone forward this post to you? Welcome! Please subscribe – use the simple form above on the right. And pass this along to three others, encouraging them to subscribe, too. (IT'S A FREEBIE!) It's going to take a lot of us to get the job done.

And add your comments below to help us all to be better informed.
Thanks!

The Fine Print:
Writings quoted or linked from my posts reflect a point I want to make, at least in part. That does not mean that I endorse or agree with everything in such writings, so don't bug me about it.
There are lots of smart, well-informed people. Sometimes we agree; sometimes we don't. Search for others' views and decide for yourself.
Errors in fact, grammar, spelling and punctuation are all embarrassingly mine. Glad to have your corrections.

Responsibility for the content of these posts is unequivocally, totally, unavoidably mine.
Book links to Amazon are provided for reference only. Please purchase your books through your local mom & pop bookstore. Keep them and your town or neighborhood vibrant.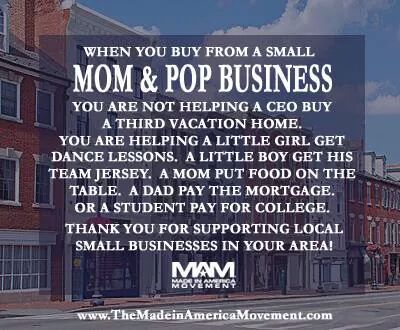 JA
Copyright 2023 by Jack Altschuler
Reproduction and sharing are encouraged, providing proper attribution is given.