Reading time – 3:12; Viewing time – 4:51  .  .  .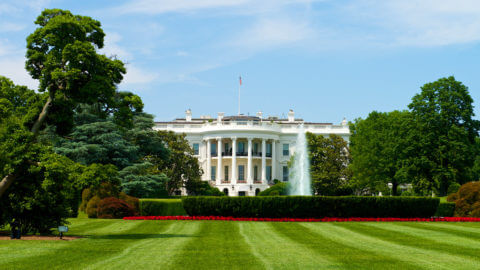 The White House, Washington D.C., January 19, 2021
My fellow Americans, we gather tonight on the eve of a new administration for our country. Once again we are affirming our democracy with the peaceful transfer of power exactly as envisioned and required by our Founders and our Constitution. This is one of the ways we demonstrate to the world our commitment to the rule of law and the all important bedrock of our democracy, rule by We the People. May the world take notice.
There are always a great many challenges to the United States and today is no different, except that we now face the biggest challenge in 100 years: the coronavirus pandemic. Most of the rest of our challenges rely on solving this problem first. Only then will we be able to heal our people and at last repair our great nation. Because this is of supreme importance, tonight we focus there.
Dr. Fauci, Dr. Birx, Dr. Redmond and all of our epidemiologists have been clear, as have our ER and ICU medical professionals, that we cannot go on as we have. Our healthcare capacity has been over-topped and dramatic steps are needed to reverse this deadly trend.
That is why tonight I am urging – I'm imploring – that you and all of us follow the advice and direction of our medical professionals. There is no vaccine at hand that can suddenly protect all of us, so we must do the preventive things the experts advise. Wear a mask any time you're near others you don't live with. Stay at least six feet away from others even if everyone is wearing a mask. Wash your hands often in the manner prescribed by our medical people. And avoid all unnecessary contact with others. That means don't visit stores any more than you have to – combine trips. Don't sit inside restaurants or bars. If you are an essential worker, make sure you're protected from co-workers, for example with plastic panel dividers. Do all of these things all of the time and we can begin to turn things around for all of us.
I'm not wearing a mask right now only because I'm addressing you for the moment and because only broadcast personnel are in the Oval Office with me and they are all at least 15 feet away. As soon as this address is over I will don my mask once again.
Yes, wearing a mask is a nuisance. Sometimes it's uncomfortable and now and then even a little nasty. And yes, it is an imposition on the freedom of all of us to have to wear a mask. But we can lick this problem, we can meet this challenge to protect all of us if we each sacrifice a little for the betterment of us all. It is a patriotic duty. It is a sign of the loyalty we swear to one another. We do this for ourselves, for our families, our friends and for our country. This is what proud, patriotic Americans do.
Many months ago I told you that the cure must not be worse than the problem. At the time we were seeing millions of newly unemployed people, sent home due to our shutting down so much of our economy. The last thing I wanted to see was so many Americans out of work and perhaps evicted from their homes. That was the cure that I thought might be worse than the problem.
But the disease multiplied fast, faster than many anticipated, and it is terribly deadly. It has infected over 10 million of us and has killed over a quarter of a million of our dear ones. It seems that there is no solving this problem without taking the medicine, the cure.
So, it's time for us to dig into our vast resources of American grit and gumption and take that medicine. It's going to hurt, but that hurt will end. If we don't take that medicine, the hurt will go on forever, compromising not just our health, but our lives, our prosperity, even our national security.
Join me now in following President-Elect Biden and our experts, the very best in the world doctors, scientists and epidemiologists. In following them every day in every way we will beat this terrible enemy and restore our nation to health. And we'll do it together in a patriotic crusade.
Good night, my fellow Americans, and may God bless this great nation of ours. Now, put on your mask!
——————————
Closing Comments
Imagine if the essence of this speech had been given 10 months ago. Lest you think that leadership doesn't matter.
If this post makes sense to you be sure to read my pal John Calia's post from yesterday. Oddly, surprisingly, we both used the same convention to communicate the same critical message at the same time:
It was, is and will continue to be all about leadership.
—————————————-
Ed. note: We need to spread the word so that we make a critical difference, so,
Did someone forward this to you? Welcome! Please subscribe and pass this along to three others, encouraging them to subscribe, too. (IT'S A FREEBIE!) Use the simple form above on the right.

Engage in the Comments section below to help us all to be better informed.
Thanks!
The Fine Print:
Writings quoted or linked from my posts reflect a point I want to make, at least in part. That does not mean that I endorse or agree with everything in such writings, so don't bug me about it.
Sometimes I change my opinions because I've learned more about an issue. So, educate me. That's what the Comments section is for.
Errors in fact, grammar, spelling and punctuation are all embarrassingly mine. Glad to have your corrections.

Responsibility for the content of these posts is unequivocally, totally, unavoidably mine.
JA
Copyright 2023 by Jack Altschuler
Reproduction and sharing are encouraged, providing proper attribution is given.