Today is the day we Americans set asid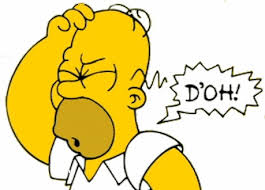 e to honor his work and the man, Dr. Martin Luther King, Jr. Well, about half of us do some honoring. The other half, not so much. Let us on this one day recognize truth. Just today. We can go back to hollow platitudes tomorrow.
Here's the truth: nearly half of us don't want non-White people to vote. That way Whites can keep all the power and all the money.  It's slavery, Jim Crow and 50s segregation in one harmonious package.
We don't want to pay for Black kids to get a good education. We'd rather criticize them for being shiftless, lazy freeloaders when they can't land any but menial jobs. The good news with this system is that Whites can dust off our hands of responsibility when Blacks don't pick themselves up by their bootstraps. Never mind that they don't have boots.
It's similar regarding Jews. Rand Paul (named for Ayn Rand, the mythologizing author of Libertarian nonsense) stands in the way of funding the replenishment of Israel's Iron Dome defense system. Forty-nine Republican senators cowardly refuse to confront him. But, hey, those Israelis are just Jews. So are the hostages released Saturday night from a terrorist's grip at the Beth Israel Synagogue in Colleyville, TX. So were the shooting victims at Tree of Life Synagogue in Pittsburgh. All just Jews.
Anti-Semitism is exploding. But, hey once again, we don't need the Republican paralyzed Senate to give a hearing to Dr. Deborah Lipstadt as Biden's nominee to be Special Envoy to Monitor and Combat Antisemitism. It's just Jews. White, perhaps, but just Jews. It's no different from suppressing the votes of Blacks, except for the obvious violent deaths.
And never mind those Hispanics. They're okay to pick our crops, clean our houses and cook our food, but keep them away from our daughters and the voting booth. The Mexican side of the Rio Grande works. No need to worry about their having come our way to escape war, terrorists and the crazies who would rape their daughters, sisters and mothers. Because, hey, they're just Hispanics.
The really good news is that MLK Day is just one day. The haters can go back to quiet denial and outright bigotry tomorrow.
————————————
The days are dwindling for us to take action. Get up! Do something to make things better.
Did someone forward this to you? Welcome! Please subscribe – use the simple form above on the right. And pass this along to three others, encouraging them to subscribe, too. (IT'S A FREEBIE!)

And add your comments below to help us all to be better informed.
Thanks!

The Fine Print:
Writings quoted or linked from my posts reflect a point I want to make, at least in part. That does not mean that I endorse or agree with everything in such writings, so don't bug me about it.
There are lots of smart, well-informed people. Sometimes we agree; sometimes we don't. Search for others' views and decide for yourself.
Errors in fact, grammar, spelling and punctuation are all embarrassingly mine. Glad to have your corrections.

Responsibility for the content of these posts is unequivocally, totally, unavoidably mine.
Book links to Amazon are provided for reference only. Please purchase your books through your local mom & pop bookstore. Keep them and your town vibrant.
JA
Copyright 2023 by Jack Altschuler
Reproduction and sharing are encouraged, providing proper attribution is given.