The movies entertain us. Sometimes they teach us. Sometimes they remind us of important lessons. Sometimes they inspire us.
Watch this clip from Star Wars: Episode IV – A New Hope (the first one, if you're counting). It's the beginning of the coming of age of young Luke Skywalker, where he starts to learn of the obligations he has to others.
.
"T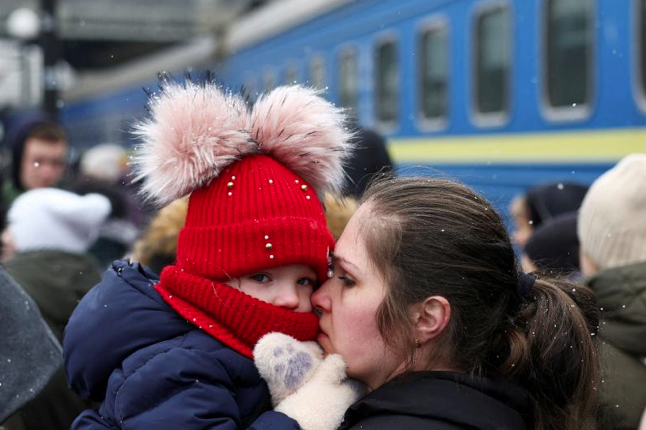 his is our most desperate hour," Princess Leia says. "Help me, Obi-wan Kenobi. You're my only hope." When Luke pushes back against accompanying Obi-wan to help the princess, Obi-wan says to Luke, "I need your help, Luke. She needs your help."
And that was reason enough
Now imagine that you are Luke Skywalker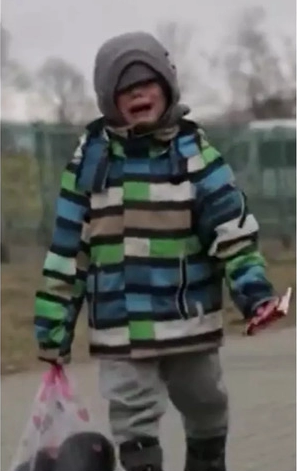 and that the little Ukrainian refugee girl on the left or that crying boy on the right walking to Poland are Princess Leia. This is their most desperate hour.
They need your help.
This is not about politics or confrontation or nations or any other distraction. This is about that little girl and that little boy and all the Ukrainian girls and boys and infants, babies, children, mothers, grandmothers, grandfathers – all the people sleeping in cold basements without food or water.
Go here, or here or scroll through the slides on this New York Times page to find various agencies helping these suffering people. Check them all out here.
For all of these refugees, this is their most desperate hour and they need our help.
And that is reason enough.
————————————
The days are dwindling for us to take action. Get up! Do something to make things better.
Did someone forward this to you? Welcome! Please subscribe – use the simple form above on the right. And pass this along to three others, encouraging them to subscribe, too. (IT'S A FREEBIE!)

And add your comments below to help us all to be better informed.
Thanks!

The Fine Print:
Writings quoted or linked from my posts reflect a point I want to make, at least in part. That does not mean that I endorse or agree with everything in such writings, so don't bug me about it.
There are lots of smart, well-informed people. Sometimes we agree; sometimes we don't. Search for others' views and decide for yourself.
Errors in fact, grammar, spelling and punctuation are all embarrassingly mine. Glad to have your corrections.

Responsibility for the content of these posts is unequivocally, totally, unavoidably mine.
Book links to Amazon are provided for reference only. Please purchase your books through your local mom & pop bookstore. Keep them and your town vibrant.
JA
Copyright 2023 by Jack Altschuler
Reproduction and sharing are encouraged, providing proper attribution is given.