As I watched the spectacle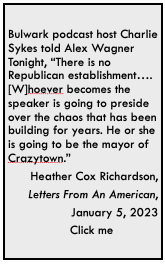 in the Republican-controlled House of self-inflicted embarrassment, it became clear that we're pretty much a country of Never Kevins.
Kevin McCarthy has no principles other than a mania to become Speaker of the House. He has given away anything and everything to get that title, even as doing so leaves the speakership impotent. That makes him completely unreliable, untrustworthy, and even unnecessary.
If McCarthy had any true leadership ability, sometime around his 5th election defeat last week he would have shown that he has a spine, saying he's had enough humiliation and that he's abandoning his long time quest to become Speaker. He would quit his job, put his personal things in a box and go back to California. Just before leaving he would stand at the podium in the well of the House and say,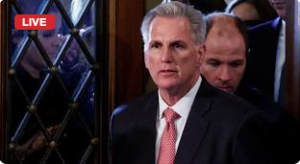 "Madam clerk and my fellow representatives-elect, we have held many elections this week for Speaker of the House and it is now clear that I will not be able to win that post. The time has come to put aside both party and personal desires and act solely in the interest of our country. To that end, I am formally withdrawing my name from consideration to be speaker.
"All agreements I have made in negotiations for votes with reluctant members of my party are terminated immediately. They are null and void. We begin again, now with a clean slate.
"I ask that this body of representatives of We the People choose the best among us to lead this House for the next two years. I ask that party not be part of the calculation, but only what is best for our country. I ask everyone to stand behind that leader to move our nation forward.
"Madam clerk, I yield the floor for the last time."
But of course, he didn't say that and doing so would never happen because McCarthy does not have the spine or the vision or the selflessness to do such a thing.
Instead, he bought his way into the speakership on the fifteenth ballot by giving away all the power of the gavel. He put the power into the hands of the arsonists, the 10% of his party who are the very ones who aided and abetted the insurrection. These are the people who moved to overturn the 2020 presidential electoral vote count even after the mob had come to lynch the Vice President, the Speaker of the House and possibly more legislators. They now have the reins of power in the United States House of Representatives. They are legislative terrorists and that is going to have consequences.
There's nothing conservative (much less ultra-conservative or far right) about supporting an insurrection, attempting to tear up the Constitution, threatening to shut down the government, refusing to pay our bills, denying the results of a free and fair election, threatening innocents with violence, preventing people from voting, remaining silent in the face of corruption, standing as obstacles to government functioning, stealing rights from We the People and all the rest of the abhorrent things Republicans rejoice in doing. And if Republicans are not conservatives, then the crazies, these legislative terrorists, can't be "far right." They are in a completely different category.
Call them the Tear-Down Party, because they're focused on "tearing it all down," "deconstruction of the administrative state," dismantling our government. They are out to prove that government doesn't work by sabotaging government. They are anarchists, destroyers, the sowers of chaos, the opposition to nearly all you hold dear. They are lovers of hatred, fear mongering and domination of others. They insist on total victory all the time, leaving impossible any form of compromise, because they are all about themselves and about nobody else. They are a virulent and deadly invasion of "me-ism" that threatens our republic with destruction.
The Republican blaze of anger began with Reagan and was stoked into an inferno by Newt Gingrich, Rush Limbaugh, Grover Norquist and yet more self-inflating egomaniacs. They and today's version of them, like Tucker Carlson, plus the people they manipulate into supporting them, are the members of the Tear-Down Party. And they are the obstacle to our common welfare and to our entire nation.
They are about tearing down our foundation as a country, so they cannot be considered conservatives. The Democrats are the true conservatives, because they stand for conserving our Constitution and our democracy.
The Tear-Down Party radicals are prepared to do nothing but destruction, including non-stop muckraking of Hunter Biden and his laptop, our exit from Afghanistan, the ongoing dysfunction at our southern border and more. We know that they won't be searching for solutions or policy improvements, because they told us so. They just want to blame "others" and undermine our belief in ourselves.
They will refuse to authorize an increase in the debt ceiling this September. That means that the federal government won't be able to pay its bills. We will officially be a deadbeat nation, unable to care for our people, meet our obligations at home or abroad, provide for our national defense or do anything else. There will be profound and destabilizing global economic and political consequences and all of them will be very bad.
These legislative terrorists of the Tear-Down Party wave the banner of red, white and blue right now, but they will wipe their dirty boots on that banner as they do everything in their power to tear down our government and put us all at risk.
I see only two sources of hope for the next two years. First is that the Presidency and the Senate are controlled by Democrats, so they can stop any legislative lunacy from the House legislative terrorists.
Second is the hope that our Department of Justice will prosecute and incarcerate the January 6 conspirators now in the House and that they will be replaced in Congress by non-radicals. You know: actual patriotic Americans.
———————————
* "[McCarthy's] mistake was convincing himself that a party obsessed with dominance would reward submission."
by Michelle Goldberg,
New York Times, January 4, 2023
————————————

Our governance and electoral corruption and dysfunction and our ongoing mass murders are all of a piece, all the same problem with the same solution:

Fire the bastards!
The days are dwindling for us to take action. Get up! Do something to make things better.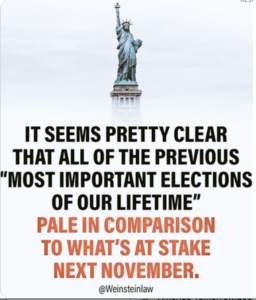 Did someone forward this post to you? Welcome! Please subscribe – use the simple form above on the right. And pass this along to three others, encouraging them to subscribe, too. (IT'S A FREEBIE!) It's going to take a lot of us to get the job done.

And add your comments below to help us all to be better informed.
Thanks!

The Fine Print:
Writings quoted or linked from my posts reflect a point I want to make, at least in part. That does not mean that I endorse or agree with everything in such writings, so don't bug me about it.
There are lots of smart, well-informed people. Sometimes we agree; sometimes we don't. Search for others' views and decide for yourself.
Errors in fact, grammar, spelling and punctuation are all embarrassingly mine. Glad to have your corrections.

Responsibility for the content of these posts is unequivocally, totally, unavoidably mine.
Book links to Amazon are provided for reference only. Please purchase your books through your local mom & pop bookstore. Keep them and your town or neighborhood vibrant.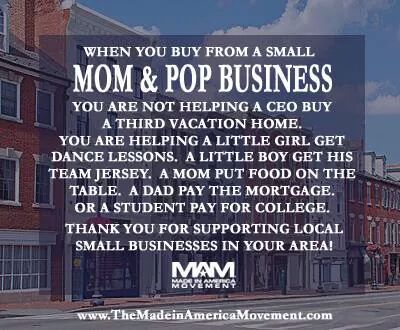 JA
Copyright 2023 by Jack Altschuler
Reproduction and sharing are encouraged, providing proper attribution is given.