Transcript of former Vice-President Joseph R. Biden's closing argument at the imaginary 3rd and final Presidential Debate, 2020
---

Well, folks, we've gotta give credit where it's due. It's only right.
We've just heard the closing argument of President Trump, giving you his best story to get you to vote for him. It was so odd that he couldn't give us a single reason to vote for him, like what he'd do in a second term. He just whined about how he was being treated so unfairly. He offers us nothing and wants us to believe he's a poor victim. That's pathetic. But still, some credit is due. Here's the credit.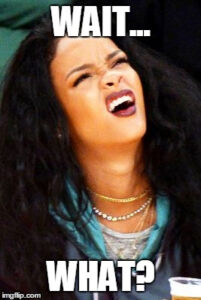 Never in at least the last 100 years of presidential contests have so many lies been told in just two minutes. He's really very good at lying. That's the credit he's due.
Lots of his lying is just Trump trying to make himself look good, so he makes up total fictions hoping you'll buy the nonsense and he does it in such a tsunami of lies that there's no chance for you to say, "Wait  .  .  .  what?" But that's dangerous, because it puts you and your family at risk.
Like his lies about the coronavirus. Folks, we're not rounding the bend; one thousand of us are dying every day and it's getting worse.
We're in the midst of the biggest surge of infections yet, now over 80,000 per day. He tells us that he's done an incredible job with this pandemic, but the truth is that he abandoned his post and let the virus attack. He's literally done nothing to help you stay healthy. And every day he models the very behavior most likely to make a lot more people sick and for many of them to die, like his refusal to wear a mask and like his super-spreader rallies. And just last week his chief of staff announced that they waved the white flag of surrender and won't do a thing to protect you. All they're doing is counting on vaccines and treatments that don't exist.
That's why some of the kids in your child's school got infected and were sick for days, perhaps for weeks. Maybe it hit your child. It's why people's grandparents – maybe yours – got sick and died alone. It's why our doctors and nurses are so exhausted and our hospitals are so overcrowded that you can't get help if you have a heart attack or are involved in a car crash. That's what has happened because this president abandoned his post. He quit.
He lies to make it sound like he's done something useful, but he hasn't helped you at all. He even demeans the true experts who can help you.
And he's cut way back on testing so that the number of cases reported will be lower just to make him look good. But that doesn't lower the actual number of people who become sick and die. How dumb does he think you are?
Folks, his lying has made the greatest country in the world look like a helpless 3rd world nation. We're leading the world in infections, suffering and death. That doesn't fit too well with our notion of American exceptionalism, our can-do spirit.
Have you heard enough lies from this president?
Folks, I'll never surrender. I'll never wave a white flag or give up on We the People. We're going to beat this thing together.
How about his lies about the economy? Millions of our fellow citizens – maybe you – have lost their jobs and 42% of those furloughed won't ever be rehired – and still he lies.
He tells you how great the economy is doing. The tax cut he's so proud of was supposed to increase your wages and stimulate new jobs. That's what he promised you. How's that working out for you? Folks, it was never going to happen.
Instead, he gave billions of dollars to big corporations to buy back their stock in order to increase their stock prices so that big shareholders would become even richer. And the money also went directly into the investment portfolios of other rich guys. Nearly nothing went to you, and still he lies to you about how great the economy is doing. C'mon man, gimme a break!
Have you heard enough lies from this president?
He lies to you about how great our international safety and security are, but he's alienated all of our friends, the nations who partner with us to protect us all. And he's sucked up to Putin and other brutal dictators, putting us all at risk and lying to you at the same time.
Have you heard enough lies from this president?
He said he was going to drain the swamp – maybe you wanted him to do that. But what he did instead was to get rid of the competent people who make the government work for us and he replaced them with industry insiders, lobbyists, big donors and incompetents. They're all swamp creatures! Then he fired them and recruited even worse people and lied to you about that, too!
Have you heard enough lies from this president?
He loves to vomit out his strings of superlatives about himself, but they're all just vapor. There's no substance to them. They're just more of his lies.
Folks, we all know how this works. Every one of us has a very sensitive BS detector and the big We The People BS Detector has been pegged out for 4 years. So, if you've had enough, if you're sick of being lied to and cheated and put in harms way for no reason other than so Trump can grab more money, more power and more attention for himself, it's time for you to take a stand and speak up. You do that with your vote.
Vote this liar out of office right now. Put on your mask and go to your polling place this afternoon or tomorrow morning at the latest. Get in line and stay in line to make your voice heard with your vote. Tell Trump you're done with his lies.
Folks, this president has broken our country. Fixing it will require an end to his lies. Then we'll put America back together again. We'll Build Back Better and restore America's health and honor and leadership in the world because this is the United States of America.
God bless you and God bless our troops.
———————–
Signs of Trump Insanity Affecting You

From STAT:
Three Western states join California's Covid-19 vaccine review group
Washington, Oregon, and Nevada yesterday joined California's Covid-19 vaccine safety review group, which will independently review any Covid-19 vaccine approved by the FDA. Calif. Gov. Gavin Newsom announced the initiative last week. The review panel is currently made up of California scientists who specialize in immunization and public health, and the governors of the three states who have joined the effort will also select and name their own experts to the panel. States are taking up this effort to verify a vaccine amid concerns about a politicized and rushed approval for a Covid-19 vaccine. In addition to these four states, New York last month also announced that any FDA-approved Covid-19 vaccine will be independently vetted by state health officials. [emphasis mine]
How insane is it that we can't trust our formerly world leading Food and Drug Administration to ensure that our vaccines are safe and effective – this because of Trump's lies and manipulations? There truly is nothing that Trump won't lie about and ruin, including our confidence in those entrusted to protect us and even your health.
——————————-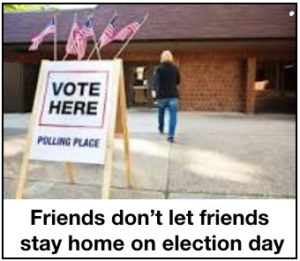 Ed. note: We need to spread the word so that we make a critical difference, so
Pass this along to three people, encouraging them to subscribe (IT'S A FREEBIE!).

Engage in the Comments section below to help us all to be better informed.
Thanks!
The Fine Print:
Writings quoted or linked from my posts reflect a point I want to make, at least in part. That does not mean that I endorse or agree with everything in such writings, so don't bug me about it.
Sometimes I change my opinions because I've learned more about an issue. So, educate me. That's what the Comments section is for.
Errors in fact, grammar, spelling and punctuation are all embarrassingly mine. Glad to have your corrections.

Responsibility for the content of these posts is unequivocally, totally, unavoidably mine.
JA
Copyright 2023 by Jack Altschuler
Reproduction and sharing are encouraged, providing proper attribution is given.