Reading time – 2:12  .  .  .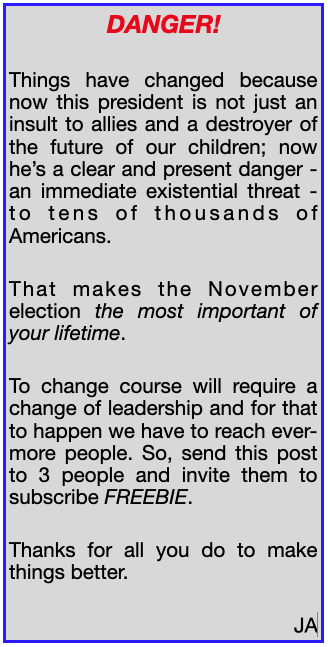 Let's see if we can zero in on what's most important about the Russian bounty on the heads of American military personnel in Afghanistan.
What's most important actually isn't that Vladimir Putin set up this incentive to the Taliban to murder our troops. And it isn't a bit surprising that Putin has denied what our intelligence people have found and about which they are 100% certain. Lying and killing is what Putin does. Just ask his political rivals. Oh, wait; you can't do that because he killed them.
And what's most important isn't that Trump wasn't told what has been happening. There isn't even the remotest possibility that our intelligence people, including the DNI, Chairman of the Joint Chiefs, director of the CIA, National Security Advisor, Secretary of Defense and others weren't aware of Putin's incentive to murder months ago. And their being aware of it and understanding the lethal implications for our troops and our national security means that there isn't a chance that this slightly indirect act of war wasn't brought to the president a long time ago.
It was in the PDB – the President's Daily Briefing – but, of course, Trump doesn't read and rarely reviews any PDB and refuses to hear bad things about Russia. However, our security types know that he doesn't read and would have brought this critical issue to this president in various other ways that would get his attention and focus. There would have been walk-in meetings; short PowerPoint presentations using only single-syllable words; crayon and coloring book narratives; and Choose-Your-Own Adventure comic books. They would have had a beautiful model in a tiny bathing suit and heels parade past the Resolute desk waving pictures of dead American personnel with captions reading "PUTIN'S BOUNTY." Our national security people would have used whatever it might take to get this president to absorb the key information.
In other words, there isn't even a small possibility that Trump didn't know about this until the past few days, as he has hollowly claimed.* Even that isn't what's most important.
Here's what's most important about this scandal:
Our military people are being murdered and Commander in Chief Trump has done nothing about it.
No threats of military action. No sanctions. No "Back off!" call to Putin. No coordination with NATO partners. No counter measures at all. Trump has sold out our military people.
I really don't care what Putin has on Trump – pictures and videos, evidence of money laundering, fraud, tax evasion, whatever – except when it results in traitorous actions against our people and our country by the President of the United States.
Our people and our country are what's most important and Trump is betraying both.
————————-
*From Congressman Brad Schneider's (D, IL-10) newsletter of June 30, 2020:
".  .  .   yesterday it was reported that as early as April, 2019 [emphasis mine – ed.] U.S. officials were aware of evidence of a Russian effort to pay bounties for the killing of U.S. and British troops in Afghanistan. Further reports indicate that President Trump received written intelligence on the Russian actions as far back as February. I spoke about this issue on the House floor this morning."
Finally, a curious comment
The mayor of Tampa, Florida reported on Juiy 1 that they are experiencing a significant spike in coronavirus cases among 20- & 30-somethings. This comes just a few short weeks after the bars and restaurants in Tampa were re-opened.
I'm sure it's just a coincidence.
——————————-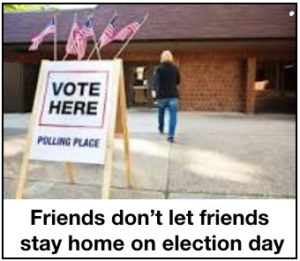 Ed. note: We need to spread the word so that we make a critical difference, so
Pass this along to three people, encouraging them to subscribe (IT'S A FREEBIE!).

Engage in the Comments section below to help us all to be better informed.
Thanks!
The Fine Print:
Writings quoted or linked from my posts reflect a point I want to make, at least in part. That does not mean that I endorse or agree with everything in such writings, so don't bug me about it.
Sometimes I change my opinions because I've learned more about an issue. So, educate me. That's what the Comments section is for.
Errors in fact, grammar, spelling and punctuation are all embarrassingly mine. Glad to have your corrections.

Responsibility for the content of these posts is unequivocally, totally, unavoidably mine.
JA
Copyright 2023 by Jack Altschuler
Reproduction and sharing are encouraged, providing proper attribution is given.