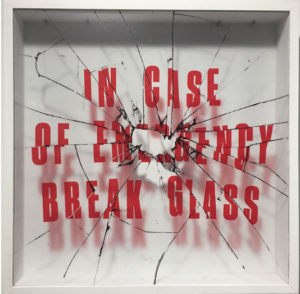 Reading time – 1:01  .  .  .
Donald Trump just crossed a

red line.
President Trump has now made the first clear and substantive move to end Special Counsel Robert Mueller's investigation by firing Attorney General Jeff Sessions and putting into his place Acting Attorney General Matt Whitaker. Whitaker was formerly a pundit who publicly declared his opposition to Mueller's investigation and recommended his "starve the beast" tactic to end it. That is to say, he's a protector of Trump instead of a protector of the Constitution. Be clear that the only job of the Attorney General of the United States is to protect and defend the Constitution. Now Whitaker is in a position to undermine that very document.
At stake is the rule of law.
This is a choice point between whether this will be a nation of laws or a nation of men. Another term for nation of men is dictatorship, which, if not bad enough in itself, often degenerates into tyranny. There's a reason the Founders rejected the divine right of kings.
If Mueller's team is shut down, the perps they've discovered will get away with their crimes. That includes this President of the United States and his family. In such a future, we will have declared that the president is above the law, as are all of his henchmen.
It's time for action.
But that isn't okay with you, and you want to do something about it. That's why you're going to show up today at 5:00PM local to protest this attempt to subvert the law and our way of life. Click the pic to the right to find a demonstration near you, then SHOW UP.
This is not a drill. This is an emergency.
BREAK THE GLASS!
————————————
Ed. Note: I don't want money (DON'T donate) or your signature on a petition. I want you to spread the word so that we make a critical difference. That's the reason for these posts. To accomplish that goal requires reaching many thousands of people, so:
YOUR ACTION STEPS:
Pass this along to three people, encouraging them to subscribe (IT'S A FREEBIE!).
Engage in the Comments section below to help us all be better informed.
Thanks!
Copyright 2023 by Jack Altschuler
Reproduction and sharing are encouraged, providing proper attribution is given.