Reading time – 3:12  .  .  .
From the Wall Street Journal:
The U.S. carried out airstrikes against an Iranian-backed Shiite militia group in Iraq and Syria. The Pentagon said the strikes targeted three of the Kataib Hezbollah militia's locations in Iraq and two in Syria, and were in response to an attack on Friday in which more than 30 rockets were fired at an Iraqi military base near Kirkuk. That incident killed a U.S. contractor and wounded four U.S. troops.
We all get that: they hit us, so we hit back. We've known that dynamic and that it's okay since we were little kids. It's Human Being 101. Everybody thinks themselves an innocent victim and therefore justified in"hitting back." But when I read that piece I couldn't help but wonder about the predictability of the consequences and whether there might be better ways.
History consistently shows us that "hit back" behavior frequently leads to escalated "hit back" from the other side. After all, in their eyes their initial hitting wasn't the beginning, but, rather, a "hit back" for some slight or wrong they believe was visited upon them. We've seen this movie before and we know how it ends. And we know that it always starts again.
Diplomacy has been our primary tool to avoid violent conflict and it has worked quite well countless times. However, right now we're a bit limited in what we can do in this realm, as our State Department has been gutted of many of its most senior and capable people by the present administration. That's compounded by a president who is incapable of thinking strategically and who dismisses anything that isn't some international version of children fighting on the playground. He's even played "I dare you" over nuclear weapons. That doesn't sound like a good way to resolve conflict.
So, we're hamstrung by the human desire to hit back, the lack of alternative critical resources and a leader whose tool bag contains only the knee-jerk reaction to punch others in the nose harder.
We could hope for Congressional action to limit the administration's war powers, but that's unlikely in our present political environment. We can just wait for the election in November and then vote cooler heads to both the White House and to Congress, but they won't have any power for over a year. That's a lot of time for a tantrum prone president to cause a lot of violence, this as he's spurred Iran to crank up its atomic bomb manufacturing and North Korea is set to test its intercontinental ballistic missiles to show the world what tough guys they are.
I don't think escalating war technology will allow us both to continue "hit back" behavior and to survive. We need some better answers right now.
Finally,
Have a look at what contributing opinion writer Kent Greenfield, writing for the Louisville Courier Journal, has to say about Sen. Mitch McConnell and the upcoming impeachment trial in the Senate. Give consideration to how McConnell's declarations about that process might impact his re-election and overall control of the Senate in 2021. Bear in mind that McConnell is the manipulator who blocked the nomination of Merrick Garland to the Supreme Court in order to spite President Obama and to bend the court further to the right. That and his present promise to violate his oaths and much more are what has powered McConnell past Ted Cruz to be the country's most disliked senator. That's quite an accomplishment.
————————————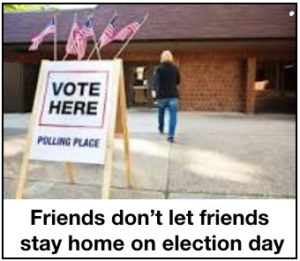 Ed. note: We need to spread the word so that we make a critical difference, so
YOUR ACTION STEPS:
Pass this along to three people, encouraging them to subscribe (

IT'S A FREEBIE!

).

Engage in the Comments section below to help us all to be better informed.
Thanks!
NOTES:
Writings quoted or linked from my posts reflect a point I want to make, at least in part. That does not mean that I endorse or agree with everything in such writings, so don't bug me about it.
Errors in fact, grammar, spelling or punctuation are all embarrassingly mine. Glad to have your corrections.
Responsibility for the content of these posts is unequivocally, totally, unavoidably mine.
Copyright 2023 by Jack Altschuler
Reproduction and sharing are encouraged, providing proper attribution is given.