Reading time – 1:59  .  .  .
It's been the silence, the acquiescence of the Republicans in Congress that has been so dispiriting all along.  In large measure, that has been about their tolerating Trump's constant stream of lies, inanities and his boundless cruelties. The acquiescence that matters, though, has been over things like Trump's criminal behavior and his stark violations of the Constitution. Now, though, he's done more than talk stupid, undo anything Obama had his name on and announced he'll convene the G7 at his Doral property next year. Even some Republicans are regaining a voice.
Because of his complete lack of ability to craft carefully considered policy and his refusal to listen to anyone with subject knowledge, friends and allies are getting killed and we have proven ourselves untrustworthy in the eyes of the world. Note that "killed" isn't a reality TV phenomenon. It is permanent, perhaps a concept Trump is unable to understand and he has his fingerprints on the lethal weapons that killed our allies.
This isn't just the rude pushing aside of the leader of Montenegro. It wasn't just the insults aimed at Trudeau or Macron or May or Merkel. It wasn't the idiotic trade tariffs on our friends. It wasn't the sucking up to Putin and dismissing of the entire U.S. intelligence community.
We supported the Kurds who fought ISIS. They're the people who put a lid on that murderous retro society that loves to conduct public beheadings and the Kurds lost 11,000 men and women doing it. All we did was to supply the tools. Then Trump got one phone call from the president of Turkey and he sicced the dogs on the Kurds.
Trump has done all he can to undermine NATO, embolden vicious despots and especially to promote Putin's interests. With his brilliant back stabbing of the Kurds he's made Putin the king maker in Syria and ceded the entire MIddle-East to Putin and to Iran. And Trump has pushed Erdoğan into Putin's influence as well. That's Erdoğan, president of Turkey, a NATO ally.
Angele Merkel may have been right when she said that Germany may now be the indispensable nation. What ally could possibly trust the U.S.? And why would Trump go to such outrageous lengths to undermine the interests of The United States?
See what conservative columnist Ross Douthat has to say about this in "Trump Is a Weak Man in a Strongman's World".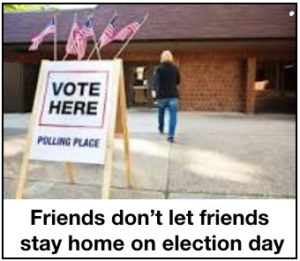 ————————————
Ed. Note: I don't want money or your signature on a petition. I want you to spread the word so that we make a critical difference. So,
YOUR ACTION STEPS:
Pass this along to three people, encouraging them to subscribe (

IT'S A FREEBIE!

).

Engage in the Comments section below to help us all to be better informed.
Thanks!
NOTES:
Writings quoted or linked from my posts reflect a point I want to make, at least in part. That does not mean that I endorse or agree with everything in such writings, so don't bug me about it.
Errors in fact, grammar, spelling or punctuation are all embarrassingly mine. Glad to have your corrections.
Responsibility for the content of these posts is unequivocally, totally, unavoidably mine.
Copyright 2023 by Jack Altschuler
Reproduction and sharing are encouraged, providing proper attribution is given.