Reading time – 2:14; Viewing time – 3:24  .  .  .
From Greg Sargent of The Washington Post:
"Trump is not merely staking out an absolute refusal to cooperate with any and all lawful subpoenas, on the deeply absurd grounds that the House's impeachment inquiry is illegitimate, as the White House counsel has argued.
"Rather, Trump is adopting that stance while simultaneously claiming the absolute right to bend large swaths of the government toward his goal of rigging the next election on his own behalf. Thus, Trump is declaring absolute authority to use extraordinarily corrupt means to avoid facing a fair election next year, while also declaring total immunity to any and all congressional efforts to prevent him from rigging that election, or even to hold him accountable for it."
To be clear, Trump is making fantastical claims of protection for himself, saying:
He can't be impeached because doing so would be un-Constitutional.
He can't be indicted because he's the president.
He can't even be investigated because he's the president.
And he's not just spewing those hallucinatory power grabs at his hatefest rallies, described by (I think it was) John Pavlovitz as "trickle-down hatred"; he's making those ludicrous claims in federal court. He's being shot down every time and his lawyers are being excoriated by judges for their absurd, baseless arguments. But here's the thing about all of this.
Trump's 38% base believes him. It doesn't matter what he says, especially if it's a verbal middle finger in the air toward an adversary. So, they believe that he can get away with foreign involvement in our next election, even if he commits extortion to make it happen. They believe that rigging the election is okay, as long as it's for Trump's benefit. They believe that he cannot be impeached. They believe he can't be indicted. And they believe that it's illegal to even investigate him, so there's no need for any accountability.
They believe there is a "deep state", something that is a victimhood construct of Trump's  pathological imagination that plays to the sense of betrayal his voters harbor. Nobody has ever heard a definition of what this deep state is, but you can be confident that his followers are certain that it's some terrible, dark government conspiracy to harm them, to be crooked and take care of horrible criminals at voters' expense.
And they now believe that the impeachment inquiry is a function of that deep state and that there is a looming coup being driven by the dishonest Democrats. They believe that because Trump has told them so, as have Trump's sycophantic mouthpieces. And Trump is warning of violence to come if he is impeached by this coup. That's a thinly veiled call for his 38% to rise up in self-righteous, violent opposition to this imaginary deep state coup.
All of which leave us with the question of how we will be a United States once this petty tyrant is removed. This is most dangerous stuff.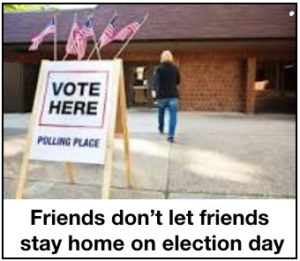 ————————————
Ed. Note: I don't want money or your signature on a petition. I want you to spread the word so that we make a critical difference. So,
YOUR ACTION STEPS:
Pass this along to three people, encouraging them to subscribe (

IT'S A FREEBIE!

).

Engage in the Comments section below to help us all to be better informed.
Thanks!
NOTES:
Writings quoted or linked from my posts reflect a point I want to make, at least in part. That does not mean that I endorse or agree with everything in such writings, so don't bug me about it.
Errors in fact, grammar, spelling or punctuation are all embarrassingly mine. Glad to have your corrections.
Responsibility for the content of these posts is unequivocally, totally, unavoidably mine.
Copyright 2022 by Jack Altschuler
Reproduction and sharing are encouraged, providing proper attribution is given.