Reading time – 3:32  .  .  .
The impeachment trial of Donald Trump continues, even as more revelations arrive almost daily that paint a very dark picture of his actions. Whether witnesses will be called and evidentiary documents will be presented at his impeachment trial remains unknown. Whether he will be convicted and booted from office remains an extreme long shot. Nevertheless, he will leave office either by impeachment, by election this year or, worst case, in 4 more years. That leaves us with what appears to me to be a critical and un-examined issue: the threat of hate group backlash when Trump is removed.
You saw all those angry looking (mostly) men with loaded assault rifles and handguns on the streets in Virginia last weekend. They were carrying their firearms to send a testosterone-fueled, anger-fired message. Perhaps these are the same people who deliver death threats to politicians and pundits who dare to oppose Trump. Perhaps these are the same people who show up at churches and synagogues and movie theaters and outdoor concerts to murder innocent strangers. Perhaps they are a powder keg just waiting for the right stimulus, some perceived wrong, to light their fuse, like Trump's removal from office.
I want to know someone is thinking about how to handle this situation when it arrives on our doorstep. Better yet, before it arrives on our doorstep. Who in government is forging a strategy to prevent the carnage that these haters have promised, like a new civil war? I want to know what we are doing to interdict post-Trump violence. There aren't enough security guards in the world to protect all the people in all the churches and synagogues and movie theaters and outdoor concerts.
You and I and everyone else know it's coming. Maybe there will be a lot of violence; maybe not so much. Regardless, the bad guys have promised violence on our country. We can make a plan to prepare for that every bit as surely as squirrels plan and prepare for the harsh winter they know is on the way.
Squirrels aren't very bright. Their brains are about the size of a walnut and survival activities are about all they are capable of mastering. Can we do that? Can we master what's needed for our own survival? Are we as smart as squirrels? I have my doubts.
Sarcasm Corner

With the promise of white supremacist violence on the horizon, this is the right time to express our gratitude, so:
Thanks so much, George W. Bush, for allowing the ban on assault weapons to expire.
Thanks so much to the NRA-funded politicians who refuse to do anything to curb gun violence except mouth pitifully inadequate thoughts and prayers.
Thanks to the Supreme Court for greasing the skids to oblivion by making so much corruption possible, including the gun lobby purchasing of politicians and laws made possible by the Citizens United decision 10 years ago last week.
Really, thanks to all who have made it possible – and even desirable to many – for America to have become a supremely well equipped arsenal of anger. You know who you are.
Who will save us from ourselves?
Last thing  .  .  .
The Trump defense team finished up on Tuesday and honestly, the wrap up by Pat Cipollone was masterful. Most impressive was his playing of a series of videos from the Clinton impeachment, featuring many of today's House managers and other top Democrats appearing to have argued that Trump's deeds are not impeachable, exactly the opposite of their earnest pleading today. It was a brilliant job of displaying hypocrisy, just as the recordings shown by Democrats of Lindsay Graham, Alan Dershowitz, Ken Starr and others from the Clinton impeachment days have unmasked their hypocrisy. Great showmanship from both sides. Of course, while all of this was riveting courtroom drama, none of the tearing down of others deals with the substance of the charges against Trump.
As impressive as Cipollone's videos were, my key takeaway from the entire body of defense work has led me to some questions. I didn't go to law school so I need help finding answers from someone who did.
Exactly which course in law school trains litigators to create fantastical arguments entirely out of fiction, to mislead and to blatantly lie?
Who schools law students to misrepresent, to turn reality upside down and to say the most outrageously false things they can conjure, telling people not to believe their own eyes?
What is the process they're taught for selling out their integrity?
Yes, that is a brutal indictment of Trump's team. That's how it's intended.
————————————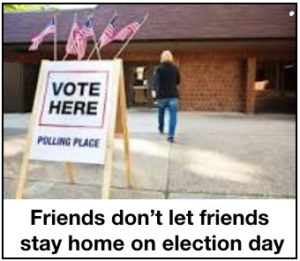 Ed. note: We need to spread the word so that we make a critical difference, so
Pass this along to three people, encouraging them to subscribe (IT'S A FREEBIE!).

Engage in the Comments section below to help us all to be better informed.
Thanks!
Fine Print:
Writings quoted or linked from my posts reflect a point I want to make, at least in part. That does not mean that I endorse or agree with everything in such writings, so don't bug me about it.
Sometimes I change my opinions because I've learned more about an issue. So, educate me. That's what the Comments section is for.
Errors in fact, grammar, spelling and punctuation are all embarrassingly mine. Glad to have your corrections.
Responsibility for the content of these posts is unequivocally, totally, unavoidably mine.
JA
Copyright 2023 by Jack Altschuler
Reproduction and sharing are encouraged, providing proper attribution is given.