Reading time – 3:47  .  .  .
Alan Dershowitz has never seen an opportunity for attention that he didn't covet. He hasn't exhausted his reservoir of outrageousness, nor fully plumbed the hollowness of his integrity; however, he may have come close last week.
As a member of Donald Trump's impeachment defense team, Dershowitz proclaimed the absence of Constitutional guardrails limiting a president, a concept that isn't just outside the mainstream; it bears no resemblance to the Constitution at all.
Alan Dershowitz told the world that if a president believed that his/her reelection was in the best interests of the country that they could do whatever they wanted to do in order to ensure their reelection – including the soliciting of foreign interference in our election – and it would not be impeachable!
Apparently, in DershowitzLand there aren't any limits on what presidents can do, so perhaps they really could shoot someone on 5th Avenue and not be subject to prosecution or impeachment.
This is the same nonsense as Richard Nixon telling David Frost, "Well, when the President does it, that means that it is not illegal." That's Kim Jong Un murdering anyone he's a little cross with today. That's Vladimir Putin killing political rivals in Red Square. And Idi Amin, Pol Pot, Slobodan Milošević, Josef Stalin and all the other murderous, genocidal, ethnic cleansing maniacs getting away with what they do because there are no guardrails. That's Trump saying, "Then, I have an Article II, where I have the right to do whatever I want as president."
Dershowitz is telling us that Trump is correct and 53 Republican senators are refusing to say "NO!" If this craziness comes to pass, they will have invited dictatorial brutality into America. Not today and maybe not tomorrow, but not too many tomorrows from now. Can the very despotism that the Founders rebelled against be far away?
I can't handle the ache it would cause to fully refute Dershowitz's stupid, idiotic, unpatriotic befouling of the Constitution. The point for now is the cowardice he displays by sucking up to this president with his outlandish behavior.
Professor Dershowitz is not alone in his Constitution demolition efforts. His un-American words were compounded by defense attorney Patrick Philbin's argument that, "American politicians can accept damaging information on their opponents from a foreign country." Yes, he's telling us that it's okay for foreign governments to contaminate our elections and that America is for sale to the highest bidder.
Patrick Philbin is just as cowardly and just as guilty as Alan Dershowitz in claiming idiotic views of the Constitution that would have gotten them both laughed off the Senate floor just a generation ago. Adam Schiff called this craziness, "The normalization of lawlessness." Schiff is right.
And let's recognize what the Republican senators are doing as they sit in quiet cowardice, shooing the Constitution off a cliff with their refusal to acknowledge truth and stand up to this lawless president.
I still can't get my head wrapped around the fact that there had to be a debate over whether there would be witnesses and documentary evidence presented in this trial. Why was this ever a question? How do these senators manage to look in a mirror, knowing they have sold their souls for a handful of beans?
On the other hand, the beans really are magic. They ward off Trump calling these senators mean names and lets them keep their seats in Congress. Yes, that does mean that for each of them, their seat in Congress is more important to them than democracy and their oath to protect and defend the Constitution. Tough beans for the rest of us.
Of course, this is all about Trump and his base, as exemplified by Rex Huppke's "humor-ish" piece (that's what he calls it) in the Chicago Tribune.
"As a staunch supporter of President Donald Trump, I demand that Republican senators in charge of the upcoming impeachment trial swiftly acquit the commander in chief before any more truth leaks out."
"The last thing we need is to see a great president, who we Trump supporters have built up to be an avatar of American strength and decency, get knocked down by stupid things like facts."
This is supposed to be a caricature of Trump supporters. Clearly, though, our Republican senators are acting as though these are their marching orders.
A minimum of 75% of Americans wanted witnesses and documentary evidence brought before the Senate in Trump's impeachment trial. 51 senators rejected it.
Q. How could the Senate refuse the wishes of three-quarters of the American people?
A. The same way they refuse the wishes of 92% of the American people who want gun safety legislation.
Add these cowardly senators to Dershowitz and Philbin and we are left with three profiles in cowardice and precious little to protect us from a dictator the Founders feared.
Here's a clip from the 1984 movie Beverly Hills Cop that illustrates the Republicans' relationship to facts and reality. Think of Paul Reiser's character as today's American people and Eddie Murphy's character as the Congressional Republicans.
————————————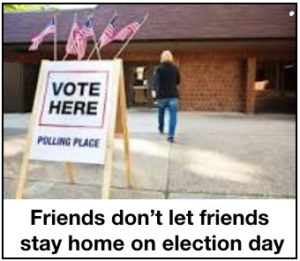 Ed. note: We need to spread the word so that we make a critical difference, so
Pass this along to three people, encouraging them to subscribe (IT'S A FREEBIE!).

Engage in the Comments section below to help us all to be better informed.
Thanks!
Fine Print:
Writings quoted or linked from my posts reflect a point I want to make, at least in part. That does not mean that I endorse or agree with everything in such writings, so don't bug me about it.
Sometimes I change my opinions because I've learned more about an issue. So, educate me. That's what the Comments section is for.
Errors in fact, grammar, spelling and punctuation are all embarrassingly mine. Glad to have your corrections.
Responsibility for the content of these posts is unequivocally, totally, unavoidably mine.
JA
Copyright 2023 by Jack Altschuler
Reproduction and sharing are encouraged, providing proper attribution is given.