I was talking with my long time friend David Ellman the other day. Actually, we were venting our rage over 19 more kids and two more teachers being massacred. We were livid.
We, like most of the American people, are sick of the constant stream of innocent dead people, the hypocritical thoughts and prayers, the stupid non-solutions (only one school door and it's locked all day, Sen. Cruz? Really?) and the intransigence of the suck up wing of the Republican Party (that's roughly all of them). More on that coming in DO SOMETHING! – Part 2.
Anyway, Dave had an interesting solution – actually a few solutions – to help cops to intervene to stop murderers. You know: like, DO SOMETHING!
Install small, inexpensive cameras in classrooms and hallways that can be streamed to dispatchers and cops so that the cops know where the bad guys are. That way they're not breaching a door without knowing which way to shoot to stop the bad guys.
Install peep holes between rooms. This solution has a couple of extra benefits, like being super cheap, plus cops can stop the threat without actually entering the room by shooting through the wall.
Same idea as #2, but with schoolroom false ceilings.
He went on to say,
"I bet there are hundreds of retired men and women in every community who have mechanical skills (basic construction), and who would gladly donate some time to assist in the installation of peep holes, cameras, etc. in local classrooms. All it would take is one knowledgeable (and properly licensed) person to lead a team of workers. Labor would be donated by everyone. I'm sure that teams in every town could be created in days, not years."
None of Dave's ideas requires battling the NRA or its bought and paid for politicians. And yes, I agree that there will be privacy issues to contend with over cameras and peep holes, but Dave continued,
"In a country that allows an unhinged 18 year old boy to buy an AR-15 with a thousand bullets, and Donald Trump to have total control over a button that could initiate a nuclear war, I don't think it's a stretch that a school principal should be able to turn on a camera in a grade school classroom that has just been taken over by an armed shooter."
The point is that there can be simple and inexpensive solutions that don't get stymied by self-serving, disingenuous, mealy-mouth politicians. Of course, such measures won't stop every attack, but they'll stop or at least limit some. What if we can come up with additional simple and inexpensive solutions? Do you think that we just might gradually reduce the body counts in America? So do I.
The people of Uvalde and Buffalo have spoken, telling us what to do and they are right: DO SOMETHING! That's what they told President Biden. That's what they're telling us: DO SOMETHING!
I haven't faith that 10 Republican senators can be found who will vote for whatever compromised-to-near-nothingness bill is negotiated and presented to them. It comes down to us – you and I – to take whatever steps We The People can take right now. Later, as the magenta below makes clear, we'll Fire the bastards!
Here's the action summary of this One-Two DO SOMETHING!
One
This is going to take everybody's hands on the rope to pull this wagon to get it to where we want it to be. You've heard Dave's ideas. What creative ideas do you have? Scroll down and you'll find the Comments section where you can contribute your ideas to stop or limit our ongoing national death march. My commitment is to compile a list and forward it to all members of Congress.
Two
What creative ideas do you have to get candidates elected who are bold enough to pass meaningful, sensible laws to protect our children and grannies and church goers and concert and movie attendees and .  .  .  wait .  .  .  that's all of us.
Which candidates will you phone bank for? Will you send out election reminder post cards? How about kicking in a few bucks to a congressional candidate in a swing state? And you can do something to elect state legislature candidates who think my little granddaughter and other school kids shouldn't have to do active shooter drills. Here's a link to The States Project – these folks are all about that and you can make a difference that just might keep people from getting killed.
Remember: To Fire the bastards! (see below) we have to replace them with good guys. That's about promoting the right people and voting. That's on us.

All of our noodling over solutions that can do something about our national carnage is way less of a problem than our being perpetually livid – most of the country is livid right now. We're livid over 19 little kids and 2 teachers, plus shopping grannies and church goers being killed and with 25 being injured, too, all in the space of just 10 days. And during those same 10 days there were 15 other mass shootings in America. Those tallied 11 more dead and 61 more injured and that count doesn't include Tulsa. See for yourself here.
The Uvalde and Buffalo survivors are right when they say, "DO SOMETHING!" We can't count on Congress now, so it really is up to us. Crank up your creative ideas machine and set it to 11.
Many thanks to Dave for his ideas and for stimulating this post.
Must Reads
Yolanda Renee King is a 14-year-old granddaughter of Rev. Dr. Martin Luther King, Jr. She has a message for her peers that you need to both read and then distribute to the teens and 20-somethings in your life. She has the spirit of her grandfather and we surely need that spirit right now. Many thanks to JN for pointing out this remarkable piece.
And read Allie Carter's piece in the Washington Post, At school, we prepare to be shot at. This is how it feels.
Livid: A Question For Our Time
Where were the parents of that Uvalde shooter for the past 18 years?
Or the parents of the Buffalo shooter for the past 19 years?
For that matter, where were the parents of all of our Glock-, AR-15- & AK-47-armed, body-armored teenage mass murderers for all of their years?
WHERE THE HELL WERE THE PARENTS?
Every one of them raised a monster.
From President Biden:
Enough. It's time for each of us to do our part. It's time to act. Add your name to urge Congress to take action to end gun violence.
Finally, read this if you want to know why 18 – 23 year olds commit mass murders. Then, DO SOMETHING!
————————————
Our governance and electoral corruption and dysfunction and our ongoing mass murders are all of a piece, all the same problem with the same solution:

Fire the bastards!
.
The days are dwindling for us to take action. Get up! Do something to make things better.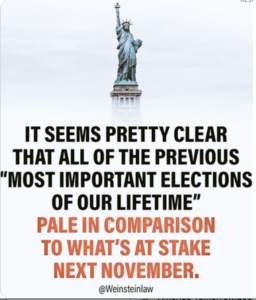 Did someone forward this to you? Welcome! Please subscribe – use the simple form above on the right. And pass this along to three others, encouraging them to subscribe, too. (IT'S A FREEBIE!)

And add your comments below to help us all to be better informed.
Thanks!

The Fine Print:
Writings quoted or linked from my posts reflect a point I want to make, at least in part. That does not mean that I endorse or agree with everything in such writings, so don't bug me about it.
There are lots of smart, well-informed people. Sometimes we agree; sometimes we don't. Search for others' views and decide for yourself.
Errors in fact, grammar, spelling and punctuation are all embarrassingly mine. Glad to have your corrections.

Responsibility for the content of these posts is unequivocally, totally, unavoidably mine.
Book links to Amazon are provided for reference only. Please purchase your books through your local mom & pop bookstore. Keep them and your town vibrant.
JA
Copyright 2023 by Jack Altschuler
Reproduction and sharing are encouraged, providing proper attribution is given.