Trump's endless string of lies at the July 2021 CPAC convention was not just boring; it was old news boring. New day, same old lies.
On the other hand, his supplicants applauded and made the proper guttural noises for him in response to his calls for adulation. They did the same for the rest of the lying and outraged victim presenters. All of that, though, was secondary to the February CPAC supplication.
That's when the circle became complete, with people literally bowing down to an actual golden image of Trump. It is the ultimate Golden Calf of our time, today's version of the biblical tale, this time focusing on our very own political debauchery and wilful human debasement.
The Evangelicals sold out for a promise of ending Roe, seating extreme conservative judges and having marriage strictly defined as between one man and one woman. They slimed their souls by tolerating the lying, cheating and moral degradation they actually got, and they did it with their eyes wide open. The irony for Evangelicals is just too crazy.
The White supremacists and hate groups sold out our country in the hope of moving their hate show to the main stage. They got that, and now everyone is clear that the haters are the real victims, poor babies, that it's good and right to suppress the lowly "others" and that the haters are the meanest badasses in the country. In support of their sell out of our country and their beating of cops as they waved Blue Lives Matter flags is a human hot air balloon encouraging their wreaking national carnage.
The rest sold out for flimsier reasons, like, "I've always voted Republican and could never vote for a Democrat."
And now all the sellouts have their very own golden idol to worship. Millions voted for him and continue to chant, "Stop the steal!"
So do the Republicans in Congress, even the ones who at first finger-shamed and blamed Trump for his January 6 treachery. But then they chickened out. Back pedaled. Re-instituted their sucking up. Revved up their inner jelly fish and puckered their lips to match Trump's ass.
They lie about everything that isn't self-serving and, most awful, are trying to whitewash the insurrection against our country, even as they know that doing so is the path to the destruction of our democracy. That's what passes for the Republican Party today.
The Tiananmen Square student protests of 2001 in Beijing were an illustration of the constant human struggle for freedom, this time played out on the world stage. It was also a demonstration of the unbridled lengths to which those in power will go to crush opposition.
That's what autocracies do.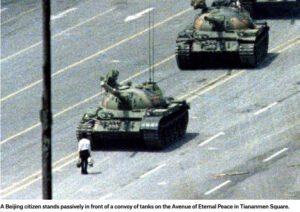 As those bloody events unfolded, one student summoned the courage to stand in front of army tanks and speak truth to power. He would not be silenced by the brutality of leadership. He would not allow the lies and cruelty to go unnamed.
We're still looking for Republicans with that same kind of courage. Okay, I'll give you Liz Cheney and Adam Kinzinger. That's two Republicans out of 263. Name another.
Strangely, we humans love to keep doing the same thing and then expect different results, but there are consequences to Einsteinian insanity. It's time for Democrats to figure out that their opponents have been playing by different and draconian rules for decades, which is why Democrats have been overpowered in most state houses and governorships and manipulated into insignificance in Congress.
From The NKC Occasional Update of July 23, 2021:
Progressive think tank Future Majority is out with solid research that shows Dems are not getting credit for their achievements #ForThePeople. Their advice? Play offense on legislation, focus on message discipline about "Delivering" Democratic solutions for American families, and employ similar discipline in defining R's as "For Q and Not for You!"
Democrats, the traditionally tongue-tied, slogan challenged, inept communicators, better figure out a smarter, more effective way fast, because terrible Republican stuff is afoot.
I don't anticipate divine intervention to halt Republican Golden Calf prostration and the killing of democracy it can cause, but there was that one time at the foot of Mt. Sinai  .  .  .
————————-

I've written many times to and about our vaccine refuseniks. I've answered their reasonable concerns, offered doses of truth to counter the disinformation and propaganda they've been fed, used patriotic duty persuasion, offered snarky comments and ridicule and I've also washed my hands of them. Still, they insist upon endangering themselves and others, especially our first responders who have to risk their own lives to treat them in hospitals. Many still proudly declare their right to be stupid and die, which they are doing at the rate of about 260 per day.
(Darwin Awards alert: We have some solid contenders in this bunch.)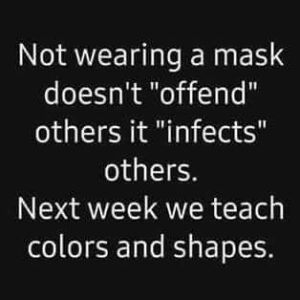 I've come to the point where it's clear that Emmanuel Macron, President of France, has it right. Read his comments that start this edition of The Markin Report. Then read the rest of the report. It's time for plain talk, setting limits and accountability. The reason it's time is because this is an immediate life and death issue that is on the way to becoming far more threatening.
Tennessee Update
As reported here, the Great State of Tennessee proudly announced its cancellation of all outreach to promote all vaccines for kids. Not just Covid; all vaccines. As reported by The Tennessean, after receiving pressure from national condemnation of that decision, Gov. Lee announced a reversal, with the exception of continuing to refuse to use social media to reach teens, where they might actually be able to connect with them and encourage them to be protected. Apparently, they've also decided not to eliminate the Tennessee Department of Health, which they had threatened to do.
The Covid vaccination rate in Tennessee is just 39% and new cases of Covid have quintupled in the past month. There is no word on whether they will attempt to rehire Michelle Fiscus, the state's former top vaccine official, whom they fired when they caved to GOP pressure and had their health damning fit of insanity on July 13.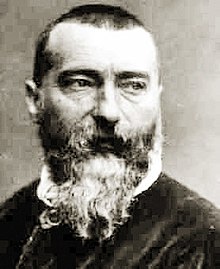 Bear in mind that Tennessee is the state that proudly attacked and denied science in the Scopes Monkey Trial in 1925.
Plus ça change, plus c'est la même chose. – Jean-Baptiste Alphonse Karr
.
————————-
"The blameless became the victims of the feckless." *
Steve Chapman, Chicago Tribune, July 22, 2021
.
* feckless – adjective
lacking initiative or strength of character; irresponsible. In this usage, Republicans.
————————————
Did someone forward this to you? Welcome! Please subscribe and pass this along to three others, encouraging them to subscribe, too. (IT'S A FREEBIE!) Use the simple form above on the right.

And add your comments below to help us all to be better informed.
Thanks!
The Fine Print:
Writings quoted or linked from my posts reflect a point I want to make, at least in part. That does not mean that I endorse or agree with everything in such writings, so don't bug me about it.
Errors in fact, grammar, spelling and punctuation are all embarrassingly mine. Glad to have your corrections.

Responsibility for the content of these posts is unequivocally, totally, unavoidably mine.
Book links to Amazon are provided for reference only. Please purchase your books through your local mom & pop bookstore. Keep them and your town vibrant.
JA
Copyright 2023 by Jack Altschuler
Reproduction and sharing are encouraged, providing proper attribution is given.