Reading time – 2:13  .  .  .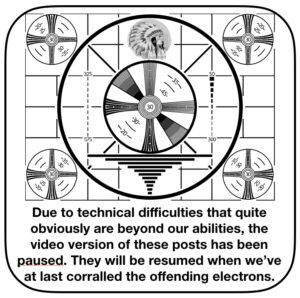 You're out and about and tell a friend,"I'm going back to my house." Your house is defined by a street address, information that identifies a place on a map. If instead you had said,"I'm going home," the geographic destination would be the same, but the meaning would be quite distinct.
"Home" is a place in the heart, a well of meaning that transcends GPS coordinates. If you pay attention and allow it to surface, just saying, "I'm going home" has a personal power and depth of meaning. I've always felt the same about "America."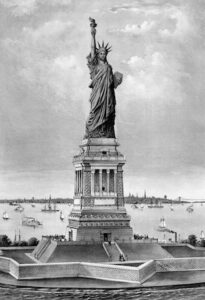 The "United States" is just that: 50 states that are united. It's a geographical and a political identity and a statement of our sometimes difficult but enduring union. All of that is good. But "America" is home. "America" is what my ancestors saw in the 1890s, as they sailed past the Statue of Liberty and registered at Ellis Island. They didn't see a collection of states. They saw America and all its promise. They saw a new home. To understand more fully, read Emma Lazarus' poem The New Colossus, which is inscribed on the base of the Statue.
But now I despair over what we're doing to our home. I'll be writing soon about a wonderful victory for a woman named Maria and her 6-year-old daughter, yet I can't help but shake my head in frustration over why it was so difficult for us to simply do the right thing here in our home. Watch for that story.
It's the same reluctance to do the right thing that we see every day in the national insanity and embarrassment that is today's Congressional GOP. They consistently deny realities that are right in front of them and violate the very values that make this America. The same is true of the 25 (or more) Republican controlled state houses that institutionalize voter suppression, the new Jim Crow. It's the same way with our president who lies over 32 times per day, for whom the only things that are sacred are those that benefit himself and who endangers our home by bumbling through foreign affairs and inciting division.
These are disheartening times for our failing to do the right things, but if we are to protect our home we must not stay in this low place. We must take up the arms of our voices and our votes and restore what we hold to be sacred and dear. We must come home.
————————————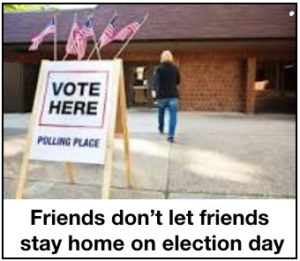 Ed. note: We need to spread the word so that we make a critical difference, so
Pass this along to three people, encouraging them to subscribe (IT'S A FREEBIE!).

Engage in the Comments section below to help us all to be better informed.
Thanks!
Fine Print:
Writings quoted or linked from my posts reflect a point I want to make, at least in part. That does not mean that I endorse or agree with everything in such writings, so don't bug me about it.
Sometimes I change my opinions because I've learned more about an issue. So, educate me. That's what the Comments section is for.
Errors in fact, grammar, spelling and punctuation are all embarrassingly mine. Glad to have your corrections.
Responsibility for the content of these posts is unequivocally, totally, unavoidably mine.
JA
Copyright 2023 by Jack Altschuler
Reproduction and sharing are encouraged, providing proper attribution is given.