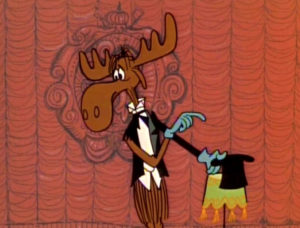 The original announcement for this post lost its link to the full post. To quote Bullwinkle, "This time for sure!"
---
Reading time – 5:01; Viewing time – 6:56  .  .  .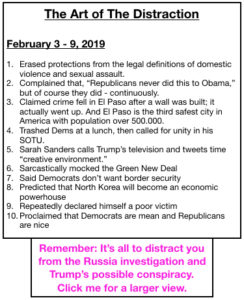 The "How ya gonna pay for that?" question is an important and even vital question for any policy decision. The Democrats are promoting bold new initiatives now and there's a price tag for everything, so let's look at what that means for a couple of issues.
We've taken several stabs at fixing our over-priced healthcare system. It is vast and there is enormous money at stake, so the medical establishment universally opposes any changes. Indeed Obama had to bribe the medical establishment to get the ACA passed. Still, the studies are clear that:
We have the costliest healthcare system in the world BY DOUBLE.
Our outcomes are largely no better than and are sometimes worse than those in other countries.
The great cost of our healthcare causes millions of Americans to go without.
Over 50% of personal bankruptcies are due to catastrophic illness.
These things are facts and they are not in dispute. And they are what drives progressives to propose things like universal healthcare, Medicare for All, single payer and various other names for "everybody gets to see a doc when they need one, regardless of their ability to pay, and nobody goes bankrupt because of catastrophic illness."
Paul Waldman wrote a most interesting essay in The Washington Post looking into this concept and acknowledged that universal healthcare will cost a lot, like $32.7 trillion over 10 years. That's a lot of money and asking how we'll pay for that is mandatory. What Waldman points out is that to answer the "How ya gonna pay for that?" question, "You have to compare what a universal system would cost to what we're paying now." Very sensible.
And what we're paying now is about $50 trillion over 10 years. Someone please help me to understand how $32.7 trillion for universal healthcare is a worse deal than the $50 trillion cost we're on a slippery slope to spend. Read Waldman's essay for more and be sure to look at the bar chart. You'll understand it instantly.
Sometimes, the answer to "How ya gonna pay for that?" requires holistic rather than linear thinking.
Last thought about healthcare: put some thought to how we'll control costs if a universal healthcare program leaves Americans with no skin in the game – i.e. no sense of cost containment responsibility simply because they aren't charged when they receive care. Metaphorically, how do we avoid promoting in users of our healthcare system the attitude of the reckless driver who says, "I don't care – this car is just a rental."
Next, let's look at progressives' proposal for free college tuition at state schools.
First, let's dispel the nonsense that it's free. It may not bear direct costs to entering students, but the money to fund tuition will have to come from somewhere. Likely we and, indeed, if they have held jobs, even entering freshmen will have to pay through taxes in some form. So, progressives, please stop calling it free tuition.
From Wikipedia:
"In 1965 the far-reaching Elementary and Secondary Education Act ('ESEA'), passed as a part of President Lyndon B. Johnson's "War on Poverty", [and] provided funds for primary and secondary education .  .  ."
Fundamentally, we decided that being economically competitive required extra education, so we funded it.
Times have changed and this is the 21st century. We have world competition the likes of which would be incomprehensible to our forebears of the last century. Indeed, China graduates three times more engineers every year than the U.S; further, both China and India have far more STEM graduates every year than the U.S. We're falling behind.
We can resist change, wallow in our familiarity and ignore what's all around us, but the price we'll pay for that will be gigantic. This will be the Chinese century and we will be a follower nation instead of the leader, with all the implications that attach to that. We can either get with the program and make college more affordable, like we did with high school in the last century, or we can make ourselves irrelevant. Which is why publicly paid college tuition makes sense.
There are other reasons as well, like the insufficient numbers of workers who are qualified for the millions of jobs that are now going unfilled. Those jobs going wanting hobbles our economy. And it also means that we don't have the highly educated people we need to protect our nation. The answer to "How ya gonna pay for that?" comes, in part, by acknowledging that it is both an economic and a national security nonnegotiable.
The dollar answer is the same one as when we moved to universal high school. We simply roll up our sleeves and find the best way to pay for it. That doesn't necessarily mean through property taxes, because that system has turned out to be an impediment to millions of kids. It does mean that we have to have a really good answer to the question.
Sometimes things simply must be done and asking "How ya gonna pay for that?" can be a major roadblock instead of a sensible question.
Last thing  .  .  .
President Trump delivered his delayed State of the Union address and bragged about his miraculous transformation that has supercharged our economy. Further, he worked very hard to make us afraid of the imagined brown hordes crossing into our country from the south and how it's worse now than ever.
To put these issues into perspective (think: reality),
Have a look at fact checking of his claims, and
Have a look at fact checking of Stacey Abrams' response, and
Have a look at the graphs below that are from actual Earth-based data from reliable sources. Note the trends and how they've stayed steady since the Great Recession 10 years ago and then decide for yourself who gets the credit. Hint: It isn't Trump.
Click any chart for a larger view.
Note To Readers and Commenters
There has been no small battle waged on the Jax Politix website in order to balance your ease of commenting with blocking the torrent of spam that attempts to clog the system. It seems that the methods used to tighten up spam filtering can make it more difficult for you to post comments. I believe we've made significant progress and the Comments function is working properly and easily.
So, please share your ideas, reactions, suggestions and wisdom for all to learn and grow and do so without fear of endless identifications of street signs, cars, buses, dogs and intersections. Many apologies for your frustration – and thanks for your patience.
————————————
Ed. Note: I don't want money (DON'T donate) or your signature on a petition. I want you to spread the word so that we make a critical difference. So,
YOUR ACTION STEPS:
Pass this along to three people, encouraging them to subscribe (IT'S A FREEBIE!).

Engage in the Comments section below to help us all be better informed.
Thanks!
Copyright 2023 by Jack Altschuler
Reproduction and sharing are encouraged, providing proper attribution is given.