Reading time – 2:10; Viewing time – 3:33 .  .  .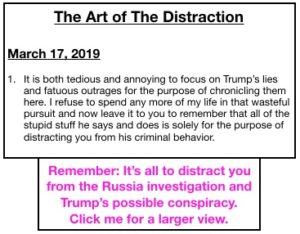 Ed. Note: There was apparently operator (that would be me) error for the email announcement of the Sunday post this week. That's why you're receiving this on Monday. I think the situation is corrected and, with luck and the absence of any more operator interference, we're back on track.
---
Perhaps you recall George W. Bush's so-called "Faith Based and Community Initiative" of 2003. Less well remembered is Bill Clinton's "Charitable Choice" program of 1996. The practical effect of each was to supply federal dollars to religious institutions.
Earlier still, in 1954, we added "under God" to the Pledge of Allegiance. That was so that we could declare ourselves better than and identifiable from those godless Commies, at least to ourselves. That addition to the Pledge wasn't enough, though, since most Americans didn't recite it daily; only school children did that. So in 1956 we added "In God We Trust" to all of our currency. We look at our coins and greenbacks every day, so that should have provided sufficient reminders of God as officially on our side and in our laws, even to those with the shortest attention span.
Each of these actions super-glued religion to our government and our country. I don't understand why establishing religion as part of our state was not un-Constitutional, given the clear mandate of The First Amendment. Disappointingly, this story is continuing and it would have been easy to have missed it, given the tsunami of events last week.
Betsy DeVos is the totally unqualified head of the Department of Education. Her lack of qualification is due both to her near-complete ignorance of public education and her predilection to shift all to the private sector and to destroy her department of government entirely. Her ignorance doesn't stop her from taking bold action, though, including effectively de-funding public education.
She has now decided to enhance the flight of your tax dollars for public education to private religious institutions. The lead paragraph of an article about this in The New York Times reads,
"Education Secretary Betsy DeVos announced Monday that she will no longer enforce a provision in federal law that bars religious organizations from providing federally funded educational services to private schools."
So, religious organization X will now be free to use its federally supplied dollars (how come they have those?) to fund religious schools. That's a nifty two-step diversion to those private schools of your public money that is supposed to go to pubic education. What part of "Congress shall make no law respecting the establishment of religion  .  .  . " is unclear?
Even Evangelicals have expressed opposition to government funding of religious institutions. That is in part on the basis that such action will inevitably result in government control of religion. They're right.
Last scratch at this itch: In 2012 President Obama unilaterally created the DACA program, which was effectively the selective, rather than universal, application of our immigration laws. Republicans went berserk in opposition. The law is the law, they screamed. The Constitution clearly separates powers and this one doesn't belong to the Executive branch, they cried.
Where is that same opposition to Trump and DeVos selectively refusing to enforce our laws and support the Constitution today?
               ————————————
Ed. Note: I don't want money or your signature on a petition. I want you to spread the word so that we make a critical difference. So,
YOUR ACTION STEPS:
Pass this along to three people, encouraging them to subscribe (IT'S A FREEBIE!).

Engage in the Comments section below to help us all to be better informed.
Thanks!
Copyright 2022 by Jack Altschuler
Reproduction and sharing are encouraged, providing proper attribution is given.