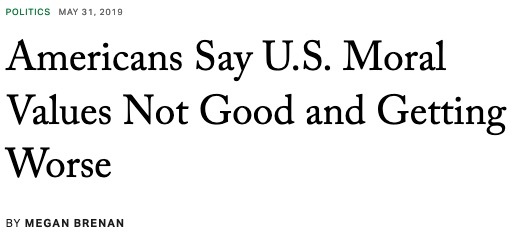 Reading time – 3:56; Viewing time – 5:43  .  .  .
The Gallup organization does polling on lots of things, one of which is how we feel about ourselves. They just produced a report that shows that we believe our moral values aren't good and are getting worse.
That got me to thinking about what that means. What are our moral values? I don't recall seeing them posted on any wall. We listed some values in the Declaration of Independence. Maybe those are the ones.
The Republicans have been claiming to be the party of "family values" for decades, but I don't remember any clarification of what that means, which makes that claim nothing more than a bumper sticker like, "I've been to Wall Drug."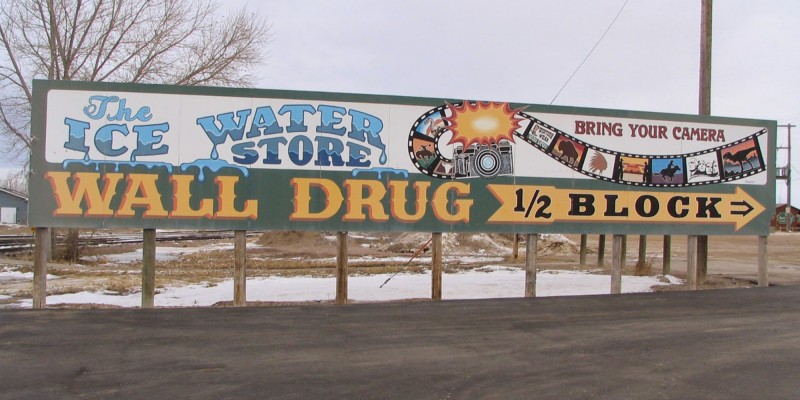 The American divorce rate has hovered around 50% for decades, but is now decreasing, this due entirely to Millennials, so marriage commitment likely isn't a driver of our notion that our moral values are getting worse.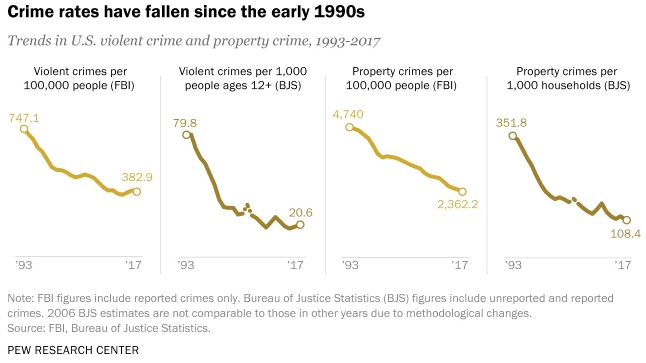 Both violent crime and property crime in this country have been dropping for decades, according to Pew Research, Gallup and many others. Perhaps that says something about our notion of honesty and how sticky that is. That doesn't seem to be the cause of our worsening self-image, either.
So, exactly which moral values do we view as bad and getting worse? And does that apply to all of us or to some of us most especially? I think it's the latter.
I think that outside of our government, no Americans are ripping children from their mothers and then leaving them in cages or in vans. I think that outside of our government most people keep their word, they don't stab friends in the back and they don't cozy up to people they know are bad guys. I think that most of us have the courage to stand up for what's right and to oppose what's wrong.
And I believe that hasn't changed much over the decades. We have roughly the same proportion of heroes and cowards, honest people and crooks and all the rest as in years past. What's changed is our notion about how we are, far more so than how we've actually changed. And if that's correct, then where are we getting these notions of how we're morally slip-sliding away? I think we need to look to leadership.
Johnson gave us the Vietnam War. Nixon gave us Watergate. Ford gave us absence of accountability. Carter gave us a wimpy handshake. Reagan gave us supply side economics and Iran-Contra. H.W. Bush gave us "Read my lips." Clinton gave us Monica. W. Bush gave us two unnecessary – some say illegal – wars that continue to be U.S. tar babies. Trump gave us endless lies and corruption, brainless deconstruction of what makes our country work, continuing abuse of migrant children and his wearying narcissism. And most of these presidents gave us stagnant wages for all but a fabulously wealthy few and invested them with grossly out-sized power and influence.
Yes, I know I left Obama off this list. I just can't seem to conjure his horrible scandal, betrayal or criminal behavior. Although there was that tan suit that so infuriated Congressional Republicans.
Here's my point. I think that the constant drumbeat of horrible leadership that stabs our intuited moral values in the back warps our thinking about ourselves.
That doesn't relieve us of our responsibility for having elected these presidents and members of Congress who fall so terrilbly short. That's on all of us. If our notions about our moral values are to improve, the responsibility lies with us and what we do. We can start to make things better by voting. And I don't mean just the 60% who typically show up for presidential elections. I mean the other 40%, too. Then perhaps we'll feel better about our moral values when we've ousted the greatest violator of them all, as well as his enablers.
My pal David Houle is a futurist. That means that while

you're doing whatever you do throughout the day, he's researching what's to come. His recent post suggests that things are and will be changing dramatically, specifically as we move beyond 20th century thinking into 21st century thinking. Have a look at his post and see what you think.
Just get that only a few years ago the Green New Deal wasn't a remote possibility even for discussion. Recall Al Gore's Inconvenient Truth and how he and his notions were mocked. Neither was Medicare for all open for discussion, nor was immigration reform or prison reform or gun safety and so many other issues. Our changing cast of characters in government to people with 21st century thinking has already changed the discussion and change in action can't be far behind. It's likely we'll feel differently about ourselves as all this unfolds. Stand by for a new Gallup report in a few years – it's going to look very different.
Final unrelated point: Read David Brooks' essay "The Coming GOP Apocalypse." And before you cheer on that apocalypse, do a gut check on your belief in diversity. America needs Republicans. It's just that they got lost in the woods of self-important chest thumping a few decades ago and can't hear anyone else over the sound of their certainties. What we need is not their demise; we need them to come to their senses.
So, find an old school conservative friend and convince them to run for office to save our nation from today's so-called Republicans.
Many thanks to JC for the pointer to Brooks' essay.
————————————
Ed. Note: I don't want money or your signature on a petition. I want you to spread the word so that we make a critical difference. So,
YOUR ACTION STEPS:
Pass this along to three people, encouraging them to subscribe (

IT'S A FREEBIE!

).

Engage in the Comments section below to help us all to be better informed.
Thanks!
Copyright 2023 by Jack Altschuler
Reproduction and sharing are encouraged, providing proper attribution is given.