Reading time – 2:56  .  .  .
The House of Representatives remains in session this month. In contrast, Senate Majority Leader Mitch McConnell called a recess for the month of August for the Senate. That means that August town halls are solely with senators. Feel free to ask any of these questions of your Republican senator, as they don't apply if s/he is a Democrat.
From constituent #1:
Senator, thank you for taking my question.
There is a pandemic in our country that is taking down millions of Americans. Over 158,000 of our friends and family have died from it and the disease is extending its reach and accelerating its spread.
Our economy is cratering, as GDP has fallen more in one quarter than at any time in the past 150 years.
Tens of millions of Americans are out of work, with a million more joining the ranks of the unemployed every week. The supplemental aid package ran out at the end of last month and millions are facing the inability to pay for their housing, which will lead to foreclosures and evictions. Millions of Americans will be unable even to feed their families.
Congress is willfully paralyzed over extending a hand to our people. Sen. McConnell called a recess of the Senate and you and your colleagues dutifully vacated the premises as directed.
It's your job – we pay you – to represent us and promote our welfare, but instead you're here politicking for your next election, working for yourself. My question is simple:
Why aren't you back in Washington working for us?
From constituent #2:
Senator, you've been in Congress for a long time and have been a staunch promoter of American values around the world. You've been a forceful opponent of Russian aggression and a plain spoken critic of Vladimir Putin.
President Trump fails to confront Putin for his paying bribes to the Taliban to kill Americans; he failed to forcefully oppose Russia's invasion of Ukraine and occupation of the Crimea; he fails to confront Putin over the ongoing Russian cyber-espionage on the U.S. and now is pulling a large percentage of our military from Germany, weakening our position throughout the region and further damaging our  relationships with NATO allies. There is nothing conservative about any of those failures.
Throughout all of this and worse from this president you've remained silent, without so much as voicing a single objection, much less mounting opposition to Trump's dereliction of duty to protect and defend. In your silence you have been an enabler of his sell-out of America, meek as a lapdog. Why aren't you speaking out, senator?
From constituent #3:
Senator, you voted against the PPP program and every other measure to help working Americans during these perilous times. In contrast, in 2017 you voted for the tax cut bill that sent 83% of its benefit to the richest people and corporations in the country. You vigorously promoted it, saying it would generate wage increases, but that didn't happen and the economists told you that's what would happen. But corporations did buy back their stock, which boosted stock prices solely to the benefit of rich people.
Tell us why you like rich people so much and clearly don't care about middle class or poor people.
From constituent #4:
Thank you for being here today, senator, and for taking our questions.
My question is about the anonymous federal troops that President Trump has sent to 7 of our cities and who have brutalized and terrorized largely peaceful protesters. We're told that these troops are from the Department of Homeland Security, the purview of whose policing force is solely to defend federal property. However, nearly all of the actions of these troops has taken place well away from federal property.
These troops are heavily armed and anonymous, as they wear no agency or unit identifying insignia, police star numbers or name badges and they drive unmarked SUVs. They have kidnapped our citizens without warrant, have failed to Mirandize those they have kidnapped and have held them without cause and without charge.
Please don't claim that the demonstrators were violent, because we have amateur video and press coverage that plainly shows that's a lie. My question is simple: Why have you remained silent as our friends and family are being beaten, gassed, shot and pepper sprayed? Where is your voice to stop this brutality?
From constituent #5:
Thank you for taking my question, senator.
The manufacturing facility where I've worked for 14 years is shut down because of the pandemic. The extra help I used to get from the federal government made it possible for my family to hold on, but that's cut off now. And you've opposed financial aid to laid off workers, saying that providing that aid is a disincentive to working.
I've played by the rules all along and am now in a really tough spot because of a disease over which I have no control, and you've essentially called me and millions of other Americans bums. I invite you to apologize to us all right here, right now, and then go back to DC and do your job to work for us. Otherwise, you can come to my house and explain to my kids why there not only won't be any birthday presents, but that they should be happy with just 1 or 2 meals a day. And you can explain to my wife that she'll have to do without her insulin that we can't afford.
So, what's your choice, senator: my house or DC?
——————————-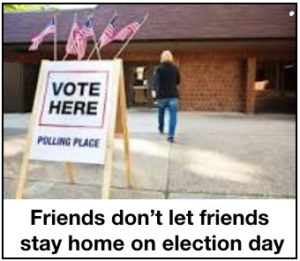 Ed. note: We need to spread the word so that we make a critical difference, so
Pass this along to three people, encouraging them to subscribe (IT'S A FREEBIE!).

Engage in the Comments section below to help us all to be better informed.
Thanks!
The Fine Print:
Writings quoted or linked from my posts reflect a point I want to make, at least in part. That does not mean that I endorse or agree with everything in such writings, so don't bug me about it.
Sometimes I change my opinions because I've learned more about an issue. So, educate me. That's what the Comments section is for.
Errors in fact, grammar, spelling and punctuation are all embarrassingly mine. Glad to have your corrections.

Responsibility for the content of these posts is unequivocally, totally, unavoidably mine.
JA
Copyright 2023 by Jack Altschuler
Reproduction and sharing are encouraged, providing proper attribution is given.