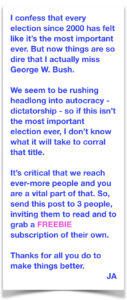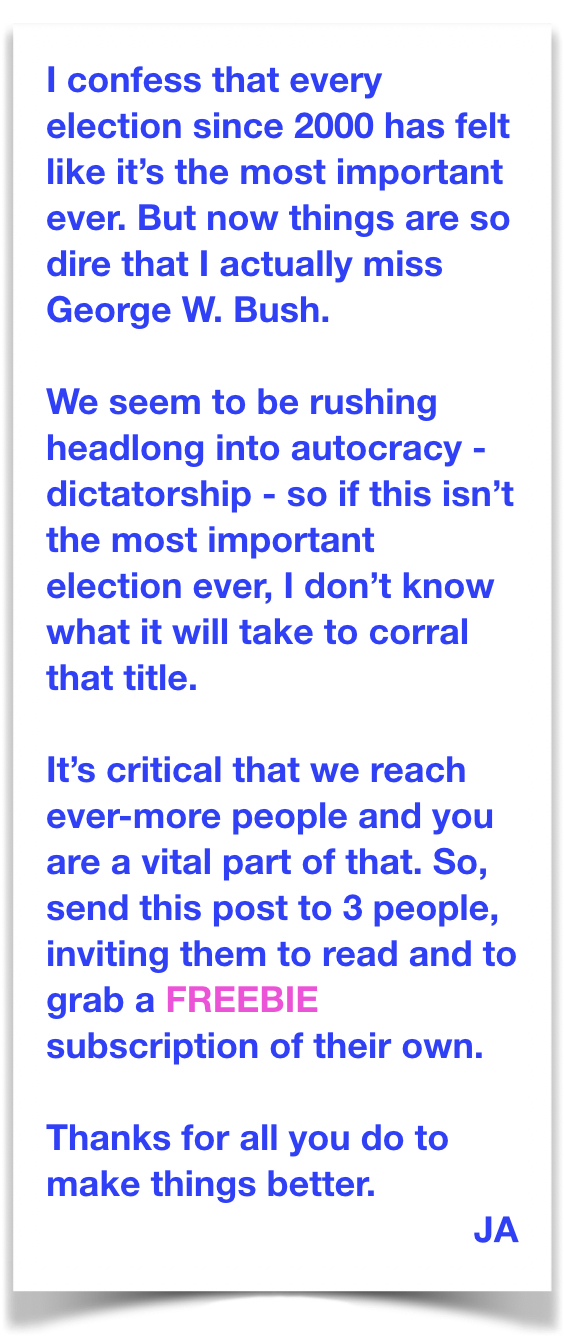 CAUTION TO SENSITIVE READERS: This post contains snarky descriptors that include a couple of words Mom told you not to say. Reader and viewer discretion is advised.
—————————
Reading time – 4:05; Viewing time – 6:27  .  .  .
We've had many years of various people denying science:
It's Sen Marco Rubio (R-FL) denying global warming, even as the tides rolled across the streets of Miami Beach, flooding the sandals and pants legs of tourists and the businesses of his constituents.
It's Sen. James Inhofe (R-OK) speaking from the well of the Senate and displaying a snowball as proof that there is no global warming .
It's Donald Trump not only denying global warming, but blaming the entire controversy on the Chinese, saying they created a hoax designed to harm our economy. He makes his phantasmagorical claim, even as Pacific islands are swallowed by the waves.
But here's the thing: The disappearance of huge amounts of Arctic and Antarctic ice and the commensurate rise in sea levels don't care whether anyone believes in them; they just continue to be the stark reality.
Storms are becoming more frequent and more severe. Rainfall distribution is drastically altered, creating both zones of flooding and expanded zones of drought where those never existed. The changes are impacting food production, health and habitability. Reality denial doesn't affect any of that.
It's the same reality thing with gravity. It will continue to glue us to the ground and will make the Earth continue to do laps around the sun instead of flying off into the cosmos regardless of whether anyone thinks gravity exists. We know that because scientists who have studied this, who are really smart and really knowledgeable have drawn valid conclusions from facts that are irrefutable. That's the reality, whether we like it or not.
It's both remarkable and wondrous that each of us is free to believe whatever stupid, short-term, self-serving crap we want to believe. There are no Police Dumb-Ass Squads to lock up wingnuts who reject observable reality. But we've reached a new low, however impossible it may seem that there is someplace lower, and it involves the denial of science and reality.
At his hastily called press conference on Wednesday, the President of the United States gave us a verbal pat on the hand that was devoid of both reality and science. He told us not to worry because Coronavirus (COVID-19) is no biggy. He told us that we'll have a vaccine to deal with it "very soon," even though everyone from our government healthcare agencies to the healthcare industry itself, the people who are working to develop a vaccine, have told us flatly that it will take a minimum of 12 – 18 months before a vaccine is available, and that's only if all goes well.
Trump continued with his reality denial, telling us that the risk of Coronavirus to Americans is small. He told us our 15 cases (actually, there were 60 when Trump spoke) would be down to 1 or 2 soon and the virus would disappear almost magically. And you can believe that's all true only if you block your eyes and ears so that you can't detect the lightning fast spread of this killer disease around the world.
To be clear, "risk" involves not what exists, but what may be coming. Trump ignored and continues to ignore the reality of the risk we face and he put us all in greater danger with his false words. We should be alarmed by this risk of pandemic. Not panicked; alarmed.
Trump has put VP Mike Pence at the head of our response team to deal with Coronavirus, explaining that he made that decision because of Pence's expertise and great success when he was governor of Indiana dealing with HIV. That's when Pence took 2 months to do anything at all. Then he refused to implement a needle sharing program that would have limited HIV infections. Then he declared the cure was to pray away HIV. That was his great success in Indiana. Seriously.
In addition, Trump has muzzled our healthcare experts, the very people we need to hear from regularly. That leaves us to decide whether we can trust whatever dribbles out of the mouths of our healthcare ignorant politicians. Putting Pence in charge and muzzling the people who actually know something about disease are yet more Trump reality denial and are likely to harm Americans.
Because as John Pavlovitz wrote, You Can't Gaslight a Pandemic, Donald. It's that pesky reality thing. It just won't go away, no matter how many lies and misleading statements are spewed. And reality denial isn't limited to politicians.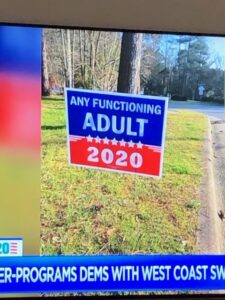 Shockingly, a group of anti-vaccine activists in Maine got an initiative called Question 1 onto their ballot, seeking to repeal a law requiring schoolchildren to be vaccinated. Their slogan is "Reject Big Pharma." I think instead they should be honest and use the slogan, "We don't care if our kids infect your kids."
There's no vaccine for Coronavirus, but when there is, the reality is that we're going to force-vaccinate everyone in order to stop this pandemic. And we damned well will be thanking Big Pharma for saving our lives. To the anti-vaccine activists in Maine: Just shut up.
Reality tells us that we are facing an existential threat from Coronavirus, regardless of Trump's or anyone else's denials of science and reality. This pandemic is coming soon to a community near you and there is precious little any of us can do about it, other than to be sensibly defensive. Don't let "He Who Lies When the Truth Would Do" lull you into passivity. His lying and misleading are now more than moral outrages; they are life threatening if we allow them to be. It's time to prepare and to take extra healthcare measures.
And it may be time to recruit Police Dumb-Ass Squads to arrest the reality deniers, who will harm us unless we stop them. Come to think of it, we can do that on November 3rd. And we must not get this one wrong.*
——————————–
*This is important: Read Tom Friedman's astonishingly sensible post, Dems: You Can Defeat Trump in a Landslide from the Feb. 25 New York Times. Click this link to view it online or click here to download a PDF hard copy.
——————————–
Quote of the Week
"Mike Bloomberg wants to buy the election with his own money. Bernie Sanders wants to buy it with ours." – courtesy of R.M.
————————————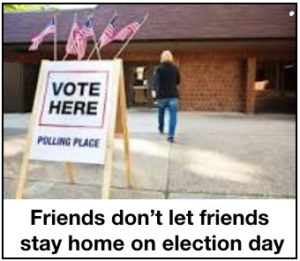 Ed. note: We need to spread the word so that we make a critical difference, so
Pass this along to three people, encouraging them to subscribe (IT'S A FREEBIE!).

Engage in the Comments section below to help us all to be better informed.
Thanks!
The Fine Print:
Writings quoted or linked from my posts reflect a point I want to make, at least in part. That does not mean that I endorse or agree with everything in such writings, so don't bug me about it.
Sometimes I change my opinions because I've learned more about an issue. So, educate me. That's what the Comments section is for.
Errors in fact, grammar, spelling and punctuation are all embarrassingly mine. Glad to have your corrections.
Responsibility for the content of these posts is unequivocally, totally, unavoidably mine.
JA
Copyright 2023 by Jack Altschuler
Reproduction and sharing are encouraged, providing proper attribution is given.