Reading time – 3:33  .  .  .
The House will hold all-hands-on-deck hearings into the impeachment of President Donald Trump. This has been a long time coming, considering all the blatantly illegal and un-Constitutional and un-presidential things he's done. Indeed, just his refusal to investigate and take action against Russia for interfering in our 2016 election should have been enough to show even Republicans his unsuitability for office and his suitability for being sent away. Alas, that didn't happen.
It didn't happen when Robert Mueller submitted his report, which specifically cited ten (TEN!) cases of obstruction of justice perpetrated by Donald Trump. Just get that obstruction of justice is illegal in federal law and in every state, county and municipality in the United States. Still, Trump hasn't been held to account. Now, though, there's a chance for that to happen.
There isn't even a hint of doubt that Trump attempted to get a foreign government to dig up dirt on Joe Biden, the political opponent he fears most. That's a crime. And there isn't a doubt that he held up money headed to Ukraine, money that was supposed to help Ukraine defend itself against the Russian invasion. Trump used that money to extort the president of Ukraine, to get him to "play ball" solely for the political benefit of Donald Trump. Extortion, like soliciting election help from a foreign government, is a crime.
The reason there isn't a question as to whether Trump did all that is because he bragged that he did it. It was a voluntary confession and a voluntary release of the edited transcript of his phone call with the Ukrainian president that shows him doing it. Trump's acting chief of staff Mick Mulvaney bragged about Trump's illegal actions, too. He said that quid-pro-quo extortion is ordinary stuff and that we should all just, "Get over it."
But, of course, we haven't gotten over it, because the president soliciting or accepting anything of value from a foreign government IS ILLEGAL! The reason it's illegal is because doing so corrodes our democracy, undermines our values and invites even worse criminality in the future. And it makes the United States of America subject to pressure from and possible control by foreign governments. The Framers knew that well and it is why they included this prohibition in the Constitution itself.
That's what makes it so fascinating to watch Republicans twist themselves into pretzels trying to defend this clearly criminal president and his clearly criminal actions.
We have heard infantile "It's not fair" whining from many Republicans, notably and most recently from House Minority Leader Kevin McCarthy (R-CA). He whined about how unfair it is that:
–

Trump hasn't been allowed to present his case.

(That's true. Because what was done by the House Intelligence Committee was neither a court proceeding nor a debate. It was an inquiry seeking information, just as is done by a grand jury.)
–

The House Intelligence Committee hearings were done in closed session

. (That's true, too. That's how such things have always been done, including when Republicans were digging for dirt – any dirt – on Bill Clinton.)
–

The House has issued more subpoenas than enacted laws

. (That's only true if you take into consideration that the entire stack of bills passed by the House is in a pile in a corner of Mitch McConnell's office because he won't bring them to the Senate for a vote. Besides, such numbers have nothing to do with the impeachment inquiry, which makes this objection idiotic.)
–

The Democrats want to kill democracy

. (Yes, he said that. It isn't worthy of further comment.)

The Republicans spent the duration of the House Intelligence Committee hearings complaining about the undemocratic secrecy of it all. Hearings should be public, they said. So, a vote was taken last week to hold public hearings in the full House, the very thing Republicans said that we must do. The proposal would give Republicans exactly what they said they wanted, and every Republican voted against it.
Republicans know what Democrats, Independents, iron workers, Popsicle peddlers in the parks, CEOs, mill workers, investment bankers, 7-11 attendants and everybody else knows: Donald Trump is a criminal. It's just that some people rationalize that for their own imagined benefit.
Like the Republican legislators who dread a primary challenge and who cower in fear of Trump's playground brat name calling. They do the dance to protect their own asses and in that process they abandon democracy and the Constitution they swore to protect and defend. And they know that's what they're doing.
This impeachment business will be, more than anything, a test of integrity.
So, watch the proceedings. They will be the greatest political theater on the planet. And they will be the greatest public unmasking of legislator frailties you're likely to see – ever.
————————————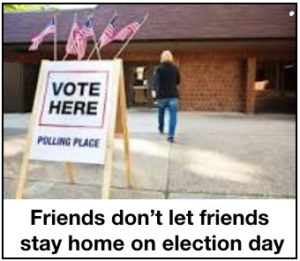 Ed. Note: I don't want money or your signature on a petition. I want you to spread the word so that we make a critical difference. So,
YOUR ACTION STEPS:
Pass this along to three people, encouraging them to subscribe (

IT'S A FREEBIE!

).

Engage in the Comments section below to help us all to be better informed.
Thanks!
NOTES:
Writings quoted or linked from my posts reflect a point I want to make, at least in part. That does not mean that I endorse or agree with everything in such writings, so don't bug me about it.
Errors in fact, grammar, spelling or punctuation are all embarrassingly mine. Glad to have your corrections.
Responsibility for the content of these posts is unequivocally, totally, unavoidably mine.
Copyright 2023 by Jack Altschuler
Reproduction and sharing are encouraged, providing proper attribution is given.