Reading time – 2:26; Viewing time – 3:19  .  .  .
It's the moment you've all been waiting for. Put your hands together and give a roaring welcome to the one, the only
Impeachment of Donald Trump!
Yes, you've been waiting for this, because you've known since before the start that he's a con artist, likely a criminal and absolutely, totally, irretrievably sociopathically dishonest. A charlatan. A liar. And perhaps worst, a narcissist. For Trump, everything is always about benefiting Trump. There's no room in him for democracy, the Constitution, serving the nation or the rule of law. And you know without even a shadow of a doubt that people and bedrock institutions and nations and strategic alliances get hurt because of his self-centered lunacy. All of that is why you've been waiting for this.
Now, what will you do? Here's a suggestion.
Watch the impeachment proceedings. Don't leave it to TV pundits to tell you what people have said. Watch for yourself. Think for yourself.
This will likely be the greatest political theater of your lifetime, so watch it to be informed by the entertainment spectacle that will appear right before your eyes.
Watch the Republicans do the Dance of the Crazies trying to defend the indefensible Trump.
Watch as they change the subject and insert inane things that have nothing to do with the topic at hand.
Listen as Republican House members wax pontifical in order to showcase themselves strutting in their "See how brilliant I am, as I dazzle you with my faux passion and indignation".
More importantly,
Listen carefully as witnesses present their testimony to the full House of Representatives. What you hear will almost certainly be in stark contrast to what Trump and his spineless mouthpieces say. Who do you believe? And what do you think we should do about it?
Watch for testimony that has the capacity to change public opinion, the kind of public opinion that has the power to twist Republican senators away from The Dark Side.
Bear in mind that every member of the House and the Senate knows well and clearly what is going on. Every one of them knows the difference between right and wrong. And every one of them knows that their solemn pledge to protect and defend the Constitution was not conditioned on circumstances or political wind – not even on pressure from Donald Trump. Watch to see if they honor their word.
The fresh essay posted by my pal David Houle offers some perspective on what is about to happen and I recommend his piece to you. It will give you fresh insight into how these impeachment proceedings are a bit different from any that have happened before, this in a way you likely haven't considered.
The public hearings begin this Wednesday, November 13 at 9:00AM CST. You can watch them here live. Be there or be square!
————————————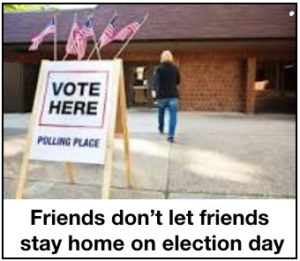 Ed. Note: I don't want money or your signature on a petition. I want you to spread the word so that we make a critical difference. So,
YOUR ACTION STEPS:
Pass this along to three people, encouraging them to subscribe (

IT'S A FREEBIE!

).

Engage in the Comments section below to help us all to be better informed.
Thanks!
NOTES:
Writings quoted or linked from my posts reflect a point I want to make, at least in part. That does not mean that I endorse or agree with everything in such writings, so don't bug me about it.
Errors in fact, grammar, spelling or punctuation are all embarrassingly mine. Glad to have your corrections.
Responsibility for the content of these posts is unequivocally, totally, unavoidably mine.
Copyright 2022 by Jack Altschuler
Reproduction and sharing are encouraged, providing proper attribution is given.