Reading time – 1:31  .  .  .
It's Veterans Day, the day we set aside to honor all who serve.
Right now there are 1.29 million men and women wearing the uniform and nobody makes them do it. Every one of them volunteered. They had choices. They chose to protect you and me. And they keep doing it so that you and I can live the lives we choose. They swore an oath to protect and defend and that is exactly what they do every day.
This post is about two things. The first is to honor every one of the 1.29 million. A public THANK YOU. A stake in the ground so that there is no doubt that we salute them, that we hold them in a special place in our hearts and about the depth of our gratitude.
The second is about how we honor them.
It's long past time to stop sending our military people into unnecessary wars, to stop risking their lives for anything other than our actual national defense and American interests.
Recall that we had Osama bin Laden cornered at Tora Bora in 2001, but President Bush refused the request of on-the-ground CIA officers for additional special forces. That allowed bin Laden to escape. Then Bush invaded all of Afghanistan and Iraq, causing the death and injury of thousands of our military personnel. And our people are still there.
It's time to value their lives instead of wasting them.
And it's time to stop using them as pawns of betrayal, as we're causing our troops to do to the Kurds in Syria right now.
Do you want to thank a vet? Saying, "Thank you for your service," falls short in value if our words and our actions aren't congruent. It's time we insist on better – for them.
————————————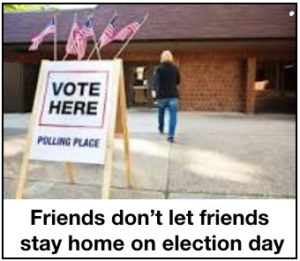 Ed. Note: I don't want money or your signature on a petition. I want you to spread the word so that we make a critical difference. So,
YOUR ACTION STEPS:
Pass this along to three people, encouraging them to subscribe (

IT'S A FREEBIE!

).

Engage in the Comments section below to help us all to be better informed.
Thanks!
NOTES:
Writings quoted or linked from my posts reflect a point I want to make, at least in part. That does not mean that I endorse or agree with everything in such writings, so don't bug me about it.
Errors in fact, grammar, spelling or punctuation are all embarrassingly mine. Glad to have your corrections.
Responsibility for the content of these posts is unequivocally, totally, unavoidably mine.
Copyright 2023 by Jack Altschuler
Reproduction and sharing are encouraged, providing proper attribution is given.