Reading time – 5:01; Viewing time – 6:41 .  .  .
Maureen Dowd is a liberal opinion writer for the New York Times. Her brother Kevin is a Trump supporter. She gives him her column space every Thanksgiving and I urge you to read his current piece. I have tried to explain Trump voters several times, but Dowd does a better job by declaring his views, so let's let him provide the clarity.
As you read his essay, think about whether his views and attitudes seem familiar, perhaps similar to what you're seeing in Congress as they wrestle with impeachment.* And consider where leadership for this comes from. My notion is that it's all of a piece.
Here are a dozen of Dowd's claims (in plain text) and my comments (in italics). I've done my best to stick to naming Trumpian reality, rather than demonizing it. If I've failed, it's on me.
Dowd says that Trump is better than the alternative (Hillary). That is (or at least was) a reasonable view for nearly half of all voting Americans.
He claims that

liberals sneer

at religious conservatives. That's a profound and completely unsubstantiated, victim-y claim.
He gives all credit for the

improved economy

to Trump, even though it was set up by 8 years of continuous economic expansion under Obama.
In a "support the police" context, he says that Michael Bloomberg should stop apologizing for his stop-and-frisk policy when he was Mayor of New York. In doing so, Dowd unmasks his attitude of white privilege, which doesn't sound too good to those who live with black privilege.
He thinks Trump has done a great job with North Korea and Iran, this offered in a

sweeping, unsupported claim.

Note that Trump has done so well with those countries that Iran is now preparing to enrich uranium again and North Korea is set to test fire its first intercontinental ballistic missile that could reach the U.S. mainland.

He likes Trump's court picks, especially for the Supreme Court. Fair enough. Except for the long list of district court judges who were determined to be profoundly unqualified by the American Bar Association and who now have an appointment to the bench for life.

He defends Trump by claiming no harm, no foul because the military aid for Ukraine was released without a Ukrainian investigation of the Bidens or a search for the fantasy Ukrainian/Crowdstrike 2016 server. This defense ignores the salient facts, such as that the release of aid only happened after Trump was caught and publicly outed. And it ignores the facts that the months long withholding of aid was illegal and using it to pressure Ukraine to smear the Bidens was illegal and soliciting foreign interference in our upcoming election was illegal.

He baselessly attacks Adam Schiff solely with snark. He attacks yet others solely with snark – no facts. Then he attacks all of the Democratic presidential candidates with – you guessed it – snark. It's playground bully

name calling used

as a political tool to smear opponents. I think I know where he learned that.

Dowd claims the House Intelligence Committee impeachment hearings were full of second- and third-hand information. He

ignores the mountain of firsthand testimony and the stonewalling by Trump to prevent still more firsthand testimony

.
He hopes the I.G. report is devastating to Comey, McCabe, Brennan and Clapper; i.e., he wants

Trump opponents to face legal prosecution

. That reminds me of an acquaintance who, shortly after Obama was elected said, "I hope he fails." That's deeply disturbing and can reasonably be called unpatriotic. How come Kevin Dowd and other Trump supporters wish for such things?
He's clearly anti-abortion. Okay, that's where he's at.
He

attacks the press

, although his claims are almost entirely fact-free. Because of the enormous reach and impact of demeaning the press, I can think of few things as unpatriotic.
Short Summary:
Some of Dowd's views are legitimate, since we're all entitled to our opinions on such issues as abortion, judicial appointments and political preferences. Some of this is just plain meanness, treating those who disagree as though they're sub-human. Some of this is corrosive to democracy itself.
Specifically, there are sweeping assertions that are absent of fact. There is attacking of our basic institutions. Victim-hood is interlaced with almost everything and there are unwarranted assaults, both verbal and legal, on political opponents.
Life must be simpler in that stridently black-and-white, exclusionary world. The only problem is that a lot of people get hurt in it and so does our country.
Here's what is most important about this right now: some members of Congress, Trump supporters and some independents will be judging the impeachment proceedings through this alternate reality, victim attitude lens.* That doesn't bode well for America.
Finally, a Snark Thing Of my Own  .  .  .
Once more the Trump administration has cut food stamps from nearly a million people. Apparently, we've become lax and allowed a lot of lazy freeloaders and welfare queens to stick a hand in our wallets. Well, that stops right now.
This bold new program should teach those seasonal workers, impoverished rural people and their lazy children a lesson. And the really good news is that this will eventually stick it to two million more of those losers. The really fun part is that we're effectively using the billions these cuts will save to increase welfare payments to corporate farms.
Three cheers for Sonny Perdue, Secretary of Agriculture, one cheer for each million people he makes go hungry!
---
* President Trump has been offered the opportunity to take part in the House Judiciary Committee hearings. Counsel to the President Pat Cipollone sent a rant of a letter in response that apparently means that the offer is rejected. What's important to see is his string of fact-less claims and accusations. It is typical of Trump and Trump supporters. Download it here and see for yourself.
————————————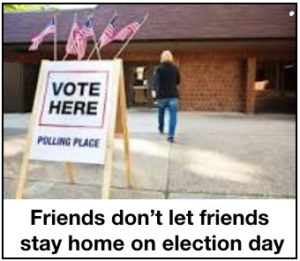 Ed. Note: I don't want money or your signature on a petition. I want you to spread the word so that we make a critical difference. So,
YOUR ACTION STEPS:
Pass this along to three people, encouraging them to subscribe (

IT'S A FREEBIE!

).

Engage in the Comments section below to help us all to be better informed.
Thanks!
NOTES:
Writings quoted or linked from my posts reflect a point I want to make, at least in part. That does not mean that I endorse or agree with everything in such writings, so don't bug me about it.
Errors in fact, grammar, spelling or punctuation are all embarrassingly mine. Glad to have your corrections.
Responsibility for the content of these posts is unequivocally, totally, unavoidably mine.
Copyright 2023 by Jack Altschuler
Reproduction and sharing are encouraged, providing proper attribution is given.